Are you one of those who believe that starting a business with no money or little money is no way? Well.  It doesn't have to be so anymore!  
If you are genuinely serious about starting a new business, there are many avenues to do so.  If you prefer online, you can run a successful blog, an online business, etc.  But it is always better to upgrade your skills to face new digital challenges.
Remember! For growing an online business, you need time and new skills. And your business will have to establish well.  If you need to make money quickly, there are some businesses to grab on the side.
Here are 12 ways that you can start a new business:
Air BnB
Air BnB is involved in homestay and tourism services all over the world. This is an area that many have not noticed as a potential for a lucrative new business.  For you to start this commercial service, you need a good network of people; friends, relatives, and close associates etc.  You can make this network of people a perfect audience gradually. Many houses may be with additional room/rooms.  You should speak to the owners of such houses and arrange for them to have guests on daily/weekly/monthly rent.
What is my gain?  You can make an agreement for 50-50 of the income.  This amount to charge the prospective guests is decided by Air bnb.  And the rate would be often a very desirable amount.  Most of the guests would be international tourists. You will have to agree to do the regular maintenance of the rooms rented out.  Also, you will have to bear up the utility bills.  But, all of these you can do without using your money.  Isn't it profitable?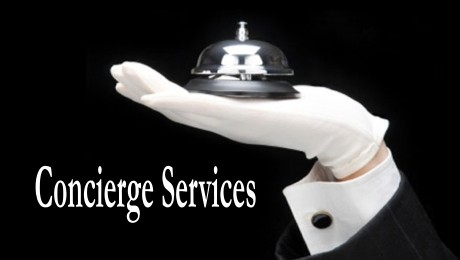 This is another new business you can start without a heavy investment of money.  You can start this service in an affluent area.  Nowadays, most people are too lazy to attend to their daily chores.  So, they would like to pay to avoid doing boring tasks themselves.
Some of the tasks you can do for them for a pay:
Grocery shopping

Dry cleaning runs

Making an appointment with the doctor for them

Booking travel and related arrangements etc.
These rich people are always super busy.  And they don't like to waste time. So, you can be a sort of personal assistant for such people.

Mobile Auto Detailing.
Many people have decent pompous cars.  But they are too busy to keep them tidy and decent.  Their cars will be full of junk in the back seat and food particles are strewn everywhere. This is another situation where you can step in and earn income. You may already own a vacuum cleaner.  Use it.  Also, with a few cheap automotive cleaning products, you can offer them your service to make their cars look new again. You can visit their homes or offices to offer this service.  They will love it because their precious time is saved.  Professional workshops charge $100 or more for this service. But your mobile service will save them from waiting in queues.  And perhaps, initially, you can charge a lesser rate than those professional ones. Who knows?  This might be the beginning of starting a new company.

Dog Walking or Pet Care.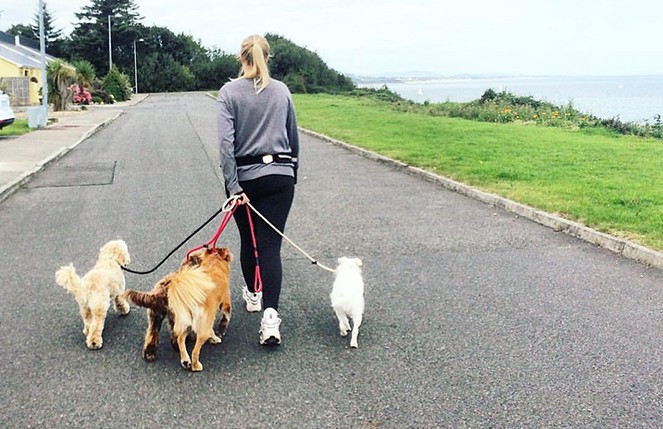 If you are a lover of pets, this will be an opportunity to start a new business.  Many affluent people love animals.  But they are often either too busy or too lazy to attend to these animals. You can walk their dogs for pay.  Also, you can look after them, like babysitting when their masters are away in the office. You can make this as a part-time job depending on your schedule with any other service you are offering. This type of service won't cost you money upfront.
Nearly every major magazine, newspaper, or website needs to check and recheck facts.  Not only that, but they also need to verify the source of their stories. Most importantly, not many of these employ in-house researchers to do this very important task. I know this is a tedious business.  But you need only a laptop and a telephone to start this business. 
Property Manager
This may be a classic teenage job; shoveling snow and mowing lawns.  Small to medium-sized landlords everywhere need the services of a property manager to take care of their real estate. Duties of a property manager may vary from answering calls from the tenants, arranging maintenance and repairs, landscaping, etc.  Over time you can add to your list showing apartments, screening potential tenants, and collecting rent.  
Who knows?  This position might give you the idea of starting a new company!
Personal Creations.
Arts, crafts, and interior decorations are personal creations.  If you are a painter, you can sell your works of art.  Your investment will be nothing much except your inborn skills.  The only investment will be art supplies and your time. Businesses like Etsy, Amazon, and Ebay will help you sell your creations. Overtime with a little more savings and investment, you can use your arts skill to embark on interior decorations.  This is a job in demand.
Repair and Maintenance Services.
Using a particular skill or skill you have; you can start this type of new business.  You can be the main revenue driver for your repair/maintenance business.  Suppose you are a handyman.  You can target the homeowner who doesn't know much about home repairs. You don't need a physical establishment to start this business.  Just like in-home services, you can do this from home. Of course, you need some tools and equipment initially.  Once you save a little more money, you can expand this service.  Perhaps, this would be the cornerstone for starting a new company.
Reselling.
Reselling means buying and selling goods or services to others.  You can use the services of dropshipping or wholesaling to acquire these goods. For wholesaling, you can use Alibaba or AliExpress. With drop shipping, you can ship directly from the manufacturer and turn a lower profit.  But, lower profit will lead you to a huge income in time to come! For drop shipping, you won't need much start-up cash.  But, for wholesaling, you'll need more money and space.  Anyway, you'll have more control and more money with wholesaling.
Micropreneurship
This is where you put together your mini business through micropreneurship and mutually shared-economic opportunities.  As an example, you can start driving for a service like Uber, with a little commission paid to them.   After you get going for some time with this service, you can start earning and build up capital.  You can gain profits from your new venture and reinvest this capital to start even bigger business.
Association Manager.
Many people from new professional networks, community associations, groups of like-minded hobbyists every day.  But they face difficulties with a lot of administrative work to maintain their networks. They need their websites built and updated.  Writing newsletters, collecting membership dues, scheduling events and meetings, and mailing services to maintain are the primary tasks for which they need a helping hand. Do you feel you're up to the task?  By creating templates and protocols, you can begin managing several groups and start capturing your position there.
 Online Blogging or Membership Sites.
If you've got the skill to research and got something you love to write about, you have ample opportunity to earn extra money.  Or you can even start a full-time business online. By researching for necessary facts and digging deep into information, you can help many businesses maintain a profitable audience.  To keep a website of a business active and ongoing, they need people to write content. The traditional commercial activities are not going digital faster.  So, marketers and commercial establishments have felt the need to stay top of their market.  For this, they need an active and ever-growing online presence.  In short, they need a good client base. An active audience is a money for any business.  They are potential customers.  But to keep them engaged and to keep them hooked with the particular business, you need to keep them aware.  This is where the content writer/bloggers come in handy. You can be an online entrepreneur by creating premium material and charging for that content as a course, an eBook, or a membership site.
If you need to learn the modern skills that you feel you lack, there are many online courses free of charge.  For example, Alison or edEx are good learning platforms to acquire new knowledge in any field.  You need a lesser amount of money and some time as the startup investment.
I hope by now you will have realized that you don't need a lot of money to start a new business.  In fact, you can start some of these services with almost nothing.  The only thing needed is your time and your desire to reach your goals with patience.  Learning and perseverance are the founding stones for starting a company or a new business.