It hasn't been long since the last winter ended, and now the next one is just around the corner. We know that's a bit of a stretch, but time flies so fast, and it'll already be December before you know it. It's a good month for people to start wearing polar fleece neck warmers.
Winter is a season to look forward to for people who chase adventure and outdoor activities, such as snowboarding and ice climbing.
And what's "a fun winter" without your protective "armor" against the cold? No! We're not talking about your sheer scarves. They're helpful, but they can be bulky, unwieldy, and uncomfortable for very active people. An excellent alternative would be a custom polar fleece neck gaiter, also known as neck warmers.
Apart from their protective function, winter neck gaiters can double as face masks. Now that there's the corona, it doesn't hurt to have that extra layer of protection. Also, it's a great winter gift for your friends and family to show your warm love for them. But where to buy a perfect neck warmer that suits your style and needs?
Get your custom polar fleece neck warmer from 4inbandana
There are quite a number of shops out there selling neck warmers for skiing and other purposes, but not many can offer high quality and good deals at the same time.
At 4inbandana, you're sure to get both!
We take pride in our quality custom polar fleece neck gaiters, which are made from polar fleece and milk silk fabric. These materials allow us to make neck warmers that are breathable, warm, stretchy, and skin-friendly. We make sure that our end products are lightweight and less bulky but durable and functional. Whether you need a snowboarding neck warmer or just a winter neck gaiter for your day-to-day outdoor activities, 4inbandana has the perfect selection for you.
4inbandana also has an in-house creative team that specializes in product customization.
Multifunctional Neck Gaiters
Our neck warmers are not the ordinary fabric that you can only use to stay warm in winter. You can use them for several occasions and situations. For instance, our polar fleece neck warmers can be used as masks when doing outdoor activities. Our winter neck gaiters can fully cover your mouth and nose without those pesky hoops looped around your ears all day.
You may also use our neck gaiter as a hood. Yes, you read that right. All you need to do is pull the fabric of the neck gaiter over your head and place the bottom part around your chin, and you're good to go!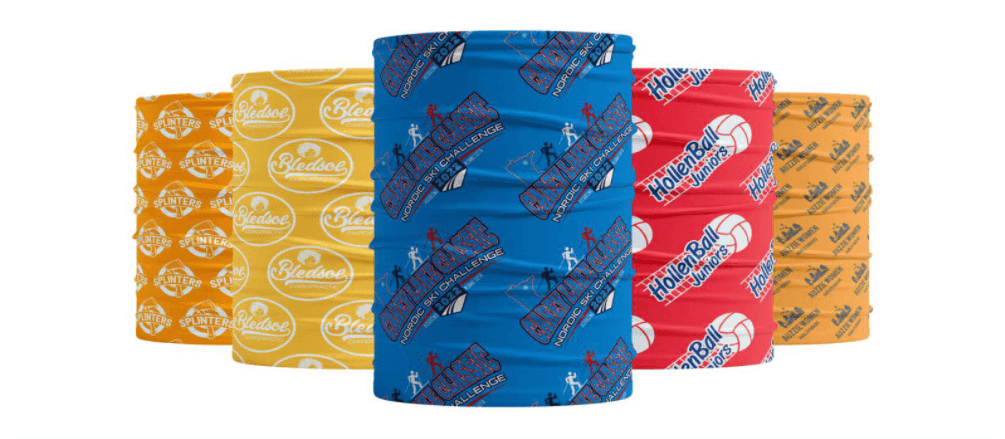 4inbandana also aims to support other brands, especially small-to-medium enterprises, by giving them a platform to make their businesses visible. All of our neck gaiters are customizable, depending on your needs. And bulk orders are possible if you're planning to use them for an event. If you have a business or if you're part of a group related to skiing, you can order ski neck warmers from us. Giving away 4inbandana's winter neck gaiters with the logo of your business printed on them is a sure-fire way of getting customers' attention.
We value our customers' satisfaction above everything else. That's why we dedicate ourselves to giving the best customer experience from the order placing to delivery. We always keep our lines open for customer inquiries about their custom designs and any concerns about our products. At 4inbandana, we do things beyond business.
Very Low Minimum Order Quantity (MOQ) Requirement
Most sellers you can find sell neck gaiters with a very high MOQ requirement, which is sometimes around 100 pieces at the minimum. At 4inbandana, the MOQ is only five pieces per order. It's a terrific deal if you're someone who's buying neck warmers for personal use.
We offer our custom polar fleece neck warmers for as low as $4.45 each. Lower prices are possible for orders of more than 1,000 pieces. We also offer free shipping and tax, which is like a rare gem in the retail industry.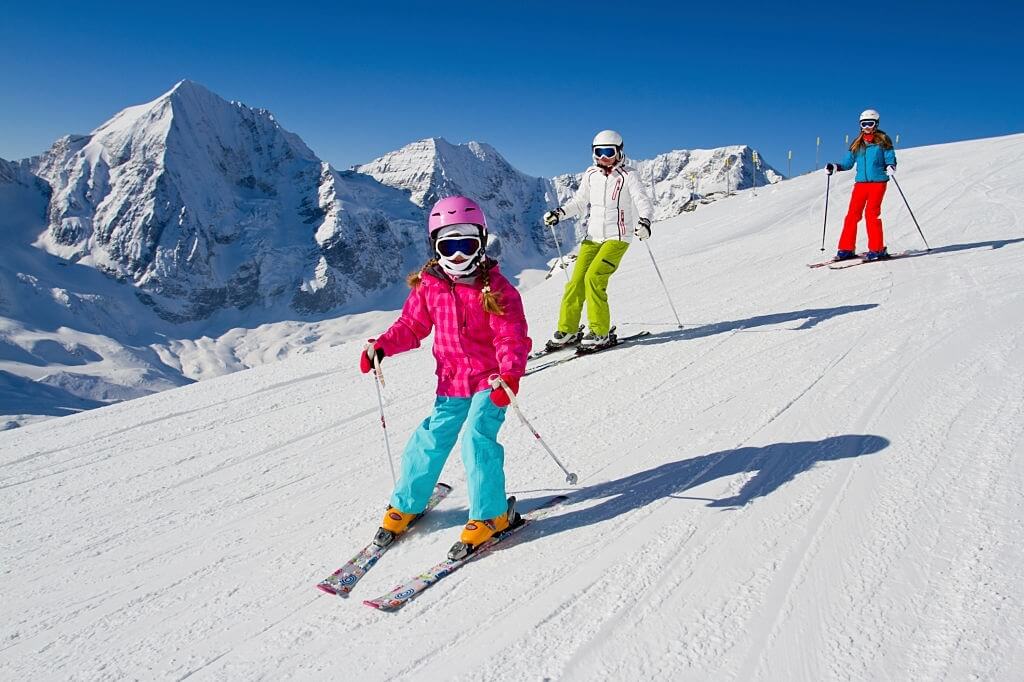 How to place an order in 4inbandana?
Since we want a hassle-free experience for our clients, we made our ordering system as simple as possible. There are only four steps to follow!
Step 1 – Choose Order Details
Select the quantity of your order. You should enter a number greater than or equal to 5. The maximum is 1,000 pieces, so you have to contact us for orders beyond that number as we can give you a lower wholesale price.
Select your desired color. There are a lot of colors available for you. Here are your options:
White, Black, Magenta, Orange, Red, Navy Blue, Royal Blue, Process Blue, Purple, Light Green, Dark Green, Light Gray, Dark Gray, Yellow, and Safety Yellow.
In case you would like different colors or multiple designs that aren't available on the website, you can directly upload your patterns or leave a message on the comment. This leads us to the next step!
Upload your artwork and write your comments or any description of your request. Now, here's the fun part and where your creative juices will be of use. Send us your custom design, and we'll be sure to follow it based on your requirements. To help us achieve what you exactly have in mind, we advise you to write a detailed description of your request in the comment section. It will also help if you include where you'll be using the fleece gaiters to help you with the design. Whether you'd like to have snowboard neck warmers or ice climbing neck gaiters, you can count on our expert designers.
Choose your desired date of delivery. You can choose the best delivery time that works for you. The earliest possible time we can deliver your order is 10 days after the confirmation of your artwork, but rush orders are also accepted. Don't worry because we will be sure to deliver your orders right on time. Shipping fees are also waived on select dates.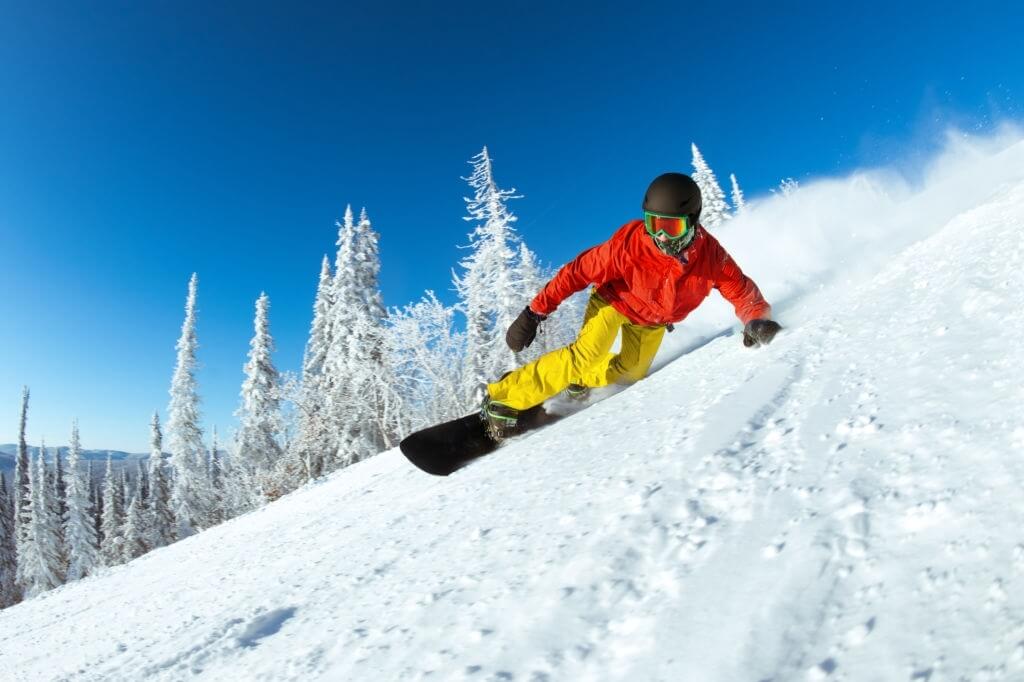 After indicating your order details, you may already proceed with the payment. Checking out your orders is very convenient as we accept several payment options. You can pay using your credit card, such as American Express, or via PayPal. In this step, you'll also need to provide your shipping address and billing address. These two addresses can be different if you wish to have your polar fleece neck warmers delivered to a place other than your billing address.
Step 3 – Artwork Confirmation
Upon receiving your order details, our professional team of designers will review the artwork you've submitted. The final draft of your design will be sent back to you within 12 hours via email.
Your content goes here. Edit or remove this text inline or in the module Content settings. You can also style every aspect of this content in the module Design settings and even apply custom CSS to this text in the module Advanced settings.
This last step is all on us and our delivery partners–FedEx, DHL, and UPS. You don't have to do anything from your end except just waiting for the timely delivery of your order. We can deliver your order as early as 10 days after artwork confirmation.
That's it for order placement! Easy-peasy, isn't it?
4inbandana as a trusted brand
Our company is a professional custom wholesaler that its customers and client brands trust. Since we are a growing business, our top priority is to satisfy the people who transact with us. 4inlanyards is also a custom website developed by our technical team which specializes in personalized lanyards.
The following are the brands that have done business with 4inbandana:
Winter Park, The Heist, Allegheny Construction Specialties, Aqua Gunite Inc., Speedy Car Wash, Strow Biz LLC., Bethel, Creatio, CFBC Kids, Red Ledges, Sänus, Skydive Rock, PFUND Construction, HP, Whitewater Excitement, and Tuckahoe
We've also received quite a lot of good reviews from our customers. Several customers have commended 4inbandana on the excellent quality and functionality of its fleece neck warmers. They also confirmed that our neck gaiters could provide perfect warmth during the cold season. And there's nothing more rewarding for us than knowing that our products do what they're supposed to do.
Like them, you could also enjoy a winter season full of warmth with our custom neck gaiters.
Go to our website and get your very own polar fleece neck warmers today!