Are you tired of processed ice cream? Challenge yourself and make your own dessert―but with a twist! Instead of using typical ingredients like whipped cream, milk, sweeteners, and other flavoring essentials, you will be focusing on one ingredient only. By now, you may be thinking that we are bluffing. But actually, we are not! So, here's how to make creamy ice cream with just one ingredient!
The Savory Charms of These Tropical Fruits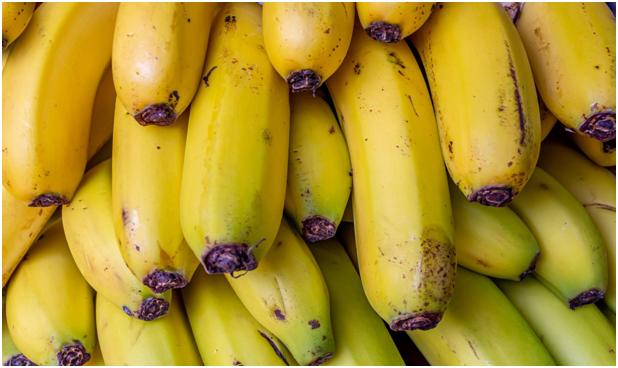 When we talk about tropical fruits, one of the most popular choices are these vibrant, yellow-colored fruits. And yes, we are referring to the ever-remarkable fruit―bananas! Generally, bananas are known for their high level of potassium and low level of sodium. Because of its composition, bananas are downright beneficial to your heart and blood pressure. And in case you do not know, a medium-sized banana comes with at least 320 mg of potassium. Such amount covers around 10% of your body's need for daily potassium. Amazing, right?
Impressively, bananas are more than just your go-to potassium provider. These high-fiber fruits are also a great source of vitamin B6 and C. So, if you want to maintain a healthy nervous system and keep your gastrointestinal tract in tip-top condition, you've got to add banana into your daily routine.
With all its astounding benefits, no wonder it's a perfect ingredient for all sorts of desserts. You can prepare banana bars, banana pudding, banana oat cookies, banana shortcakes, banana split, or banana smoothie. And if you're eyeing for a simple yet unique treat, try making a banana ice cream. We bet this isn't your first time hearing this kind of dessert. But the thing is, at this point, you will personally make your own cold treat!
This one-ingredient delight is perfect for those on a strict diet or anyone who don't have time to prepare for an hour-long dessert. You can even complete this in just a couple of minutes. So, let's cut the chase and bring to you the simple recipe of banana ice cream!
The Not-so-secret Banana Ice Cream Recipe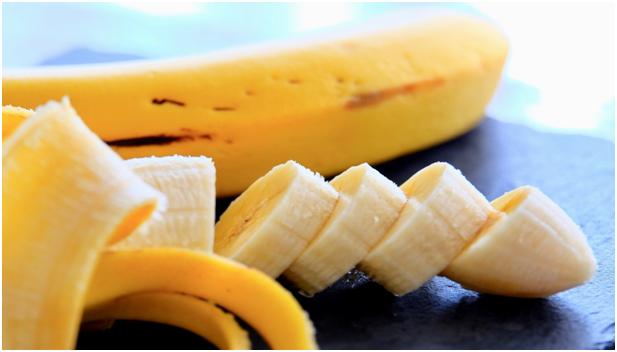 Ingredients
Equipment
Knife and cutting board
Airtight container
Food processor or blender
Spatula
Instructions
Before anything else, make sure to gather the main ingredient as well as the kitchen tools that you need to use. Keep them around so you can accomplish the steps easily.
Ready your ripe and sweet bananas because it's time to peel them and cut them into pieces. No need to worry about the size or the shape; it doesn't matter because you will be crushing them later on.
Put the cut bananas inside an airtight container. Airtight containers are much more reliable than normal ones because these keep the moisture out from the food. So, if you want to retain the flavors and make your fruits last longer, use this kind of storage. If you don't have one, you can make use of a freezer bag.
Freeze them for at least 2 hours. If you're not rushing things, you can store them longer, preferably overnight.
Take out the frozen bananas and pitch them in a food processor or a blender. Keep blending until the bananas will look like cooked, gooey oatmeal. The blending process will take around 3 to 5 minutes.
Scrape down the sides and scoop into a bowl! You can immediately devour the finished product. Or if you want firmer ice cream, transfer it back to the airtight container and freeze until solid. There you have it―the 6 easy steps in making your very own banana ice cream!
Food processor vs. Blender
If you're wondering which is better, food processor or blender, well, the former is actually more efficient. A food processer is highly suitable for the job of breaking down the frozen bananas into pieces. Unlike blenders, this equipment is created for more laborious kitchen tasks such as cutting up vegetables and mixing dough. If you don't have one, just use a good and powerful blender to smoothen the bananas out. Keep blending until the fruits become creamy and slightly airy.
Banana Ice Cream Mix-in Ideas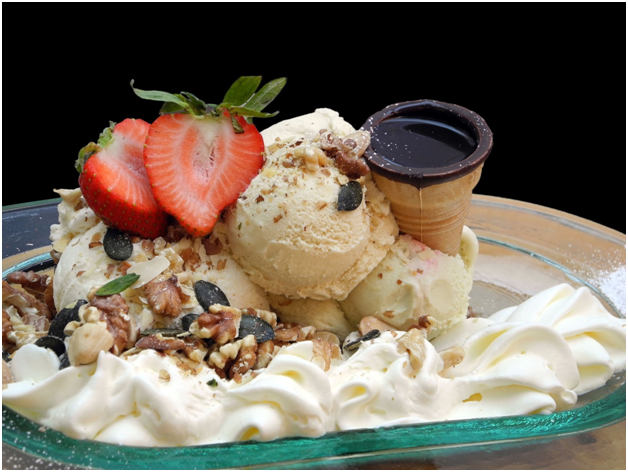 And who says you can't add other ingredients to your banana ice cream? There's no restriction with the frills you put to your homemade dessert! To give you an idea, here are some great mix-in options.
Peanut butter
Almond
Chocolate chips
Honey
Nutella
Cocoa powder
Chocolate syrup
Sprinkles
Cinnamon
You definitely have the freedom to incorporate your favorite treats into your banana ice cream. Don't box in yourself with the choices above. Add everything that floats your boat! And aside from the above-mentioned options, you can also pair your banana ice cream with your favorite fruits. Create your own version of banana ice cream and add some strawberries, mangoes, pineapples, peaches, or cherries. Don't worry because there are no specific rules when it comes to the variations that you make. The choice is yours, so make the most out of it!
A transition to a healthier dessert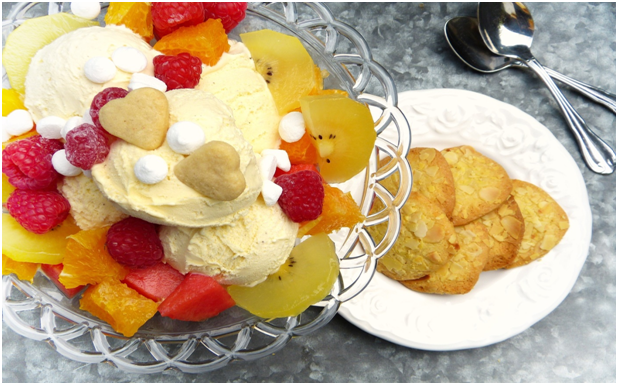 Processed ice creams are good, but homemade ones are way much better. So, if you've got to choose one, either a ready-to-eat ice cream but with not-so-healthy ingredients or one-ingredient ice cream with all-natural benefits, what would it be?
The second option is, of course, more enticing. On top of that, you are actually doing yourself a favor. Not only are you keeping yourself healthy but you are also making yourself busy―in a positive way. And if you think you've perfected the entire banana ice cream process, why not share your creation with your family, friends, and colleagues? This might just be the healthiest way to keep them happy! So, make a bigger batch and let everyone taste your own banana ice cream creation.
Conclusion
It turns out these vibrant, tropical fruits are not just for direct consumption! You can certainly transform them into something more appetizing. So, freeze the bananas, whiz them up, and relish its goodness! And now that you know how to make creamy ice cream with just one ingredient, make sure to share your blessings! For sure, a lot of people will be in awe of your homemade treat!