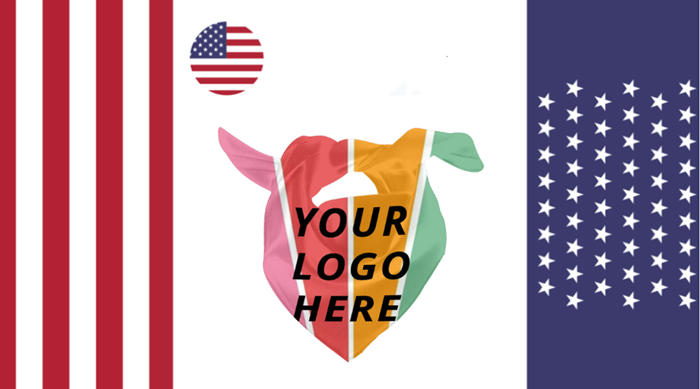 A dog is a man's best friend. It is a treasure to have dogs running around our house and cheering us in our darkest times. Some would even say that's a dog's superpower, to put a smile on our faces even when we are unfortunate. As loving pet owners, you probably want to gift your dog in exchange for their undying love. There are many options, but if you are looking for a unique present for your best friend, we recommend creative and comfortable custom dog bandanas in USA!
Here are six websites to look for if you find the perfect bandana for your fur buddy!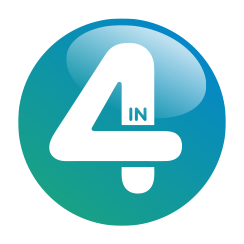 Known for their excellent customer service and affordable custom bandanas, 4inbandana is perfect for you if you want to have a smooth online shopping experience! They care deeply about you and your pets and will do everything to satisfy your standards and requirements. Their primary purpose is to print a beautiful world with a heart, and they will guarantee extra care and love in producing gifts for your loved ones, including your lovable pet!
No minimum order quantity
• Their regular custom dog bandanas are made out of high-quality Lycra fabric that protects your pup from sunburn.
• They also offer premium quality custom dog bandana in 100% pure cotton fabric material.
• They have a team of professional artists that can help you with your custom dog bandana designs and offer feedback as well as suggestions to improve your artwork.
• Another distinguishing feature of their machine washable premium dog bandanas is that it can have a double-sided print.
Their official website provides an overview of their products and lets you decide what to choose. 4inbandana also displayed educational videos and easy step-by-step instructions on how to order from them.
If you want your dogs to have the best high-quality bandanas, 4inbandanas is perfect for you! Check them out now!

Printify is all about producing custom dog bandanas in USA that make their personalities pop. They believe that custom bandanas would add an 'aww' factor to your pets and make them recognizable if something terrible happens.
• One of the best drop shippers in the United States
• They offer two types of dog bandanas, the classic tie-on and the ones with the adjustable strap
• Their dog bandanas are made out of 100% polyester and made for all dog sizes.
• They are also long-lasting due to their hemmed edges, making sure to keep the bandana tucked during playtime
Their simple yet professional website displays their adorable supermodels: dogs! You can easily design your dog's personalized bandana with an easy-access design option.
Want your dog's personality to shine through custom bandanas? Visit Printify now!

Printer Studio prints all sorts of gifts, from puzzles to magnets. They make the perfect present for your loved ones, whether they are human or not. Of course, we cannot forget about their unique and adorable custom dog bandanas in USA. 
• Produced with edge-to-edge deep full-color print
• The size of Printer Studio's dog bandana varies. You can choose from small 20″ x 14″ x 14", medium 28″ x 20″ x 20″, or large 31″ x 22″ x 22″
• They have a bulk discount
• Their customized dog bandana is made from 100% spun polyester material.
Printer Studio provides a beneficial educational video on using personalized bandanas and all their uses. If you want inspiration for your custom design, you can visit their gallery full of artworks created by their artist team.
Are you looking for the perfect gift for your fur best friend? Check out Pinter Studio now!

YouCustomizeIt focuses mainly on artistic home décor, but they have expanded their expertise to DIY, craft supplies, and, last but not least, custom dog bandanas! You will never be disappointed because they offer a bunch of services and features for their dog bandanas like:
• Made out of durable polyester, perfect for adventurous and energetic dogs
• Dog bandanas have plastic snaps for easy removal
• Personalized dog bandanas are available in 4 sizes: small 7" x 4", medium 9" x 5", large 11.5" x 6, and extra-large 14.5" x 7.25
• Your custom dog bandana design is printed in both sides 
Right off the bat, when you come and visit YouCustomizeIt's official website, you can see their wide range of products and their endearing bandanas for dogs! All of the information regarding your purchase will also be available below!
In YouCustomizeIt, you can make various gifts perfect for your loved ones. Shop now at their official website!

Shutter Fly can make your design come to life with their fantastic team. Many of their top-selling products are highly customizable gifts that you can give to your close friends, such as your beloved dog!
• Their dog bandanas are available in borders, stripes, gingham, and more
• You can choose to from a small 18″ L x 12.7″ W and a large 18″ L x 18″ W
• Their custom dog bandanas are made out of durable woven cotton and polyester blend
• Very versatile, you can tie this on your pet in multiple ways to create an adorable fashion statement!
Their many highly customizable products are organized into tabs on their official website. You can also look into different talented artists' designs to get inspired for your unique artworks. You can also choose to form them if you want to!
You can choose to form various creative gifts on Shutter Fly's website. Visit them now!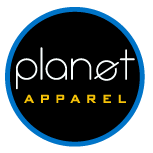 Planet Apparel delivers apparel at meager costs yet very well made. One of the most loved products among customers is their custom dog bandanas in USA, perfect for dog business and even just gifts for your pets. They offer many features like:
• They have different design styles for your custom dog bandana: Center print, Tiled, four corner print, their most popular Paisley, and many more.
• Made out of 100% cotton
• Premium solid-color dog bandana
• Dog Bandana size is 22″ x 22″ x 31″
• It offers nine maximum ink colors
• Minimum orders starts at 25 pieces
Planet's Apparel lets you see how their bandanas might look on your pet with their outstanding and endearing dog models. They provide an easy 3-step guide to ordering if anything confuses you.
Your dog deserves the best, and Planet Apparel will do everything to meet your expectations. Visit their website now!
May you have a great time browsing for the perfect gift custom dog bandanas for your equally excellent pets!