Get
10% OFF
For Your Order Today! Use Coupon Code
SAVE10
Best Custom Dog Bandanas - Premium Lycra
Price chart
| Qty | 5 | 10 | 25 | 50 | 75 | 100 | 250 | 500 |
| --- | --- | --- | --- | --- | --- | --- | --- | --- |
*If the quantity you need more than 1000 pieces, please
contact us
to get a lower wholesale price.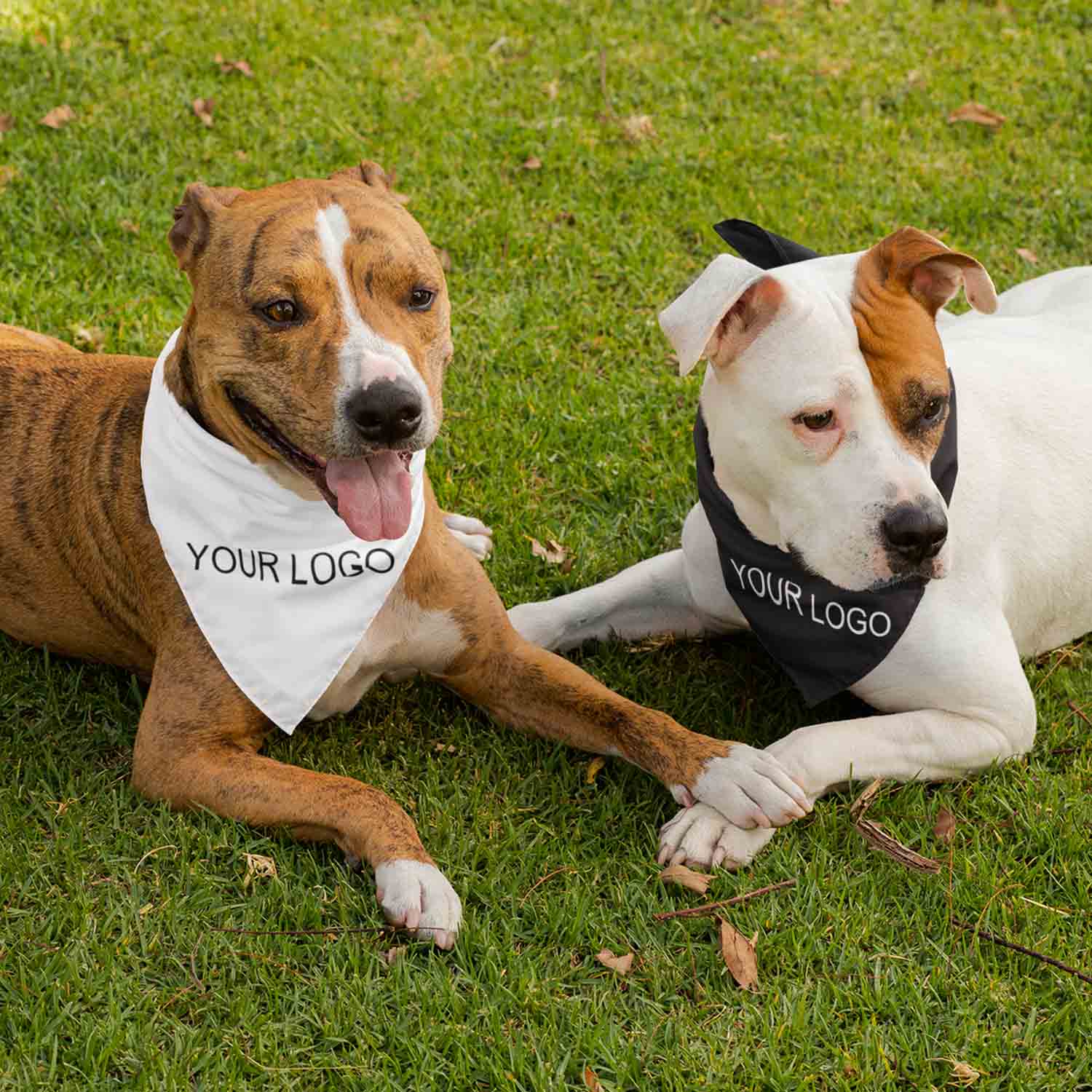 Shipped Orders
Shipping
Ship to
Tracking
DESCRIPTIONS
Crafted from ultra-soft Lycra fabric, The Custom Dog Bandana keeps your little puppy away from strong wind or sunburn, and calming themselves down at the same time.
Accessorize your puppy with the unique eye-catching doggies bandanas with his or her name, photo or any symbols belong to you, make him or her more noticeable among their playmates.
4inbandana provides you with high-quality customized products and services as always.
FEATURES
Show Personality & Make them More Recognizable
Skin Protection
Calm Itself Down
Accommodate Dogs that Drool A Lot
Against Fleas
Stretchy Fabric
Machine Washable
Optional Sizes: XS-17inch*7inch, S- 21inch*8.66inch, M- 26inch*12.2inch, L- 31inch*14.57inch
Individual Packaging
Custom Design will be sent to you within 12h via email.
1. Quantity Options
Enter Quantity:
* The MOQ is 5, please enter a number greater than or equal to 5.
What color would you like?

Upload logo file

Upload completed

Files accepted: JPEG, GIF, PNG, EPS, PDF, PSD, AI, BMP, TIF, TIFF
The final customized design will be sent to your mailbox within 12 hours.
What size would you like?
Enter your comments
2. Select delivery date
Review Order Details
Add to cart
We guarantee that your goods will be delivered within:
--