Get 10% OFF For Your Order Today! Use Coupon Code
SAVE10
ADULTS

KIDS

PETS

HOT PRODUCTS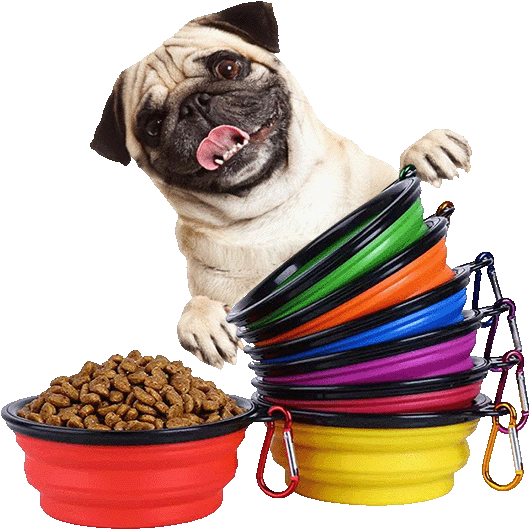 Custom
Dog Bowls
Small Batch Manufacturing
We make easy to design your own dog bowls
online for only $3.69 per piece!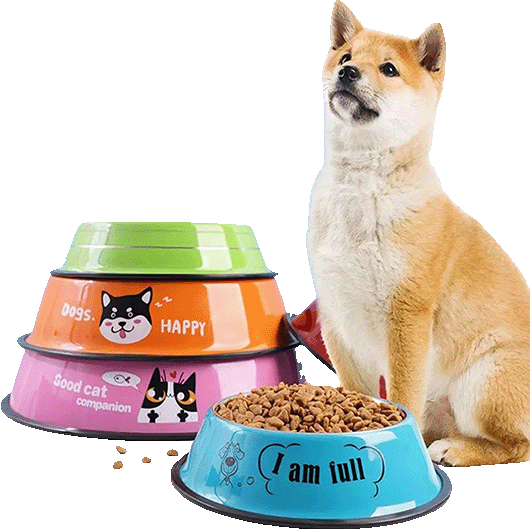 Brands that Customized Dog Bowls Trust Us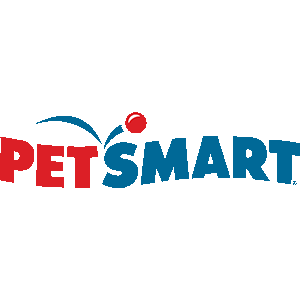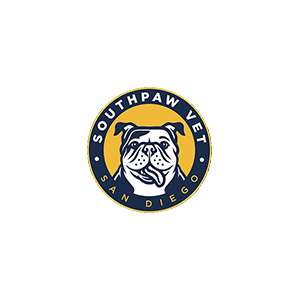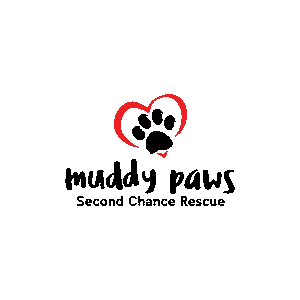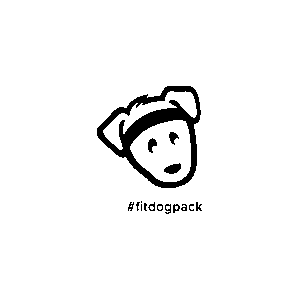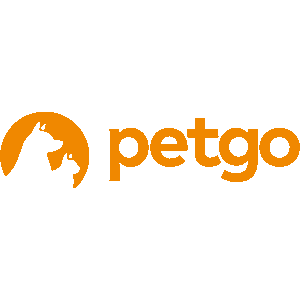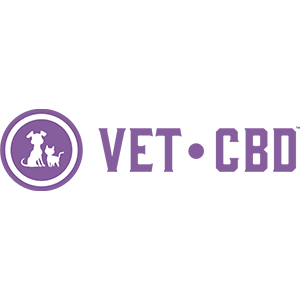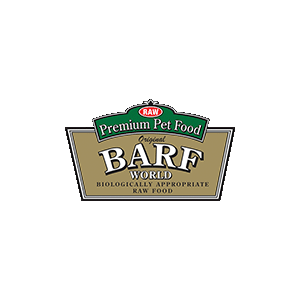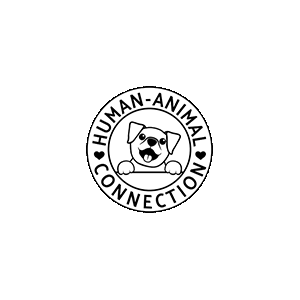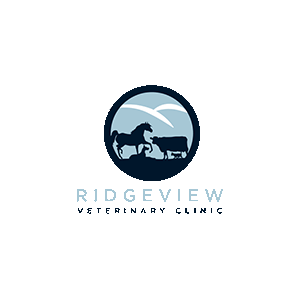 Custom Collapsible Dog Bowls
Custom silicone dog bow is more multifunctional for the needs of your beloved doggy. Its bowl body is made of premium non-toxic TPE and ABS, coming with a carabiner made of aluminum alloy for travel and going out. The flexibility of its retractable and collapsible feature allows it to be used as a travel custom dog bowl, but also as a Frisbee for dog entertainment.
High quality and best price: Industry low price $4.75!
Equipped with a carabiner clip: Easy portability and reusable.
Print logo inside or bottom according to your needs.
Find dog bowls for different dogs here.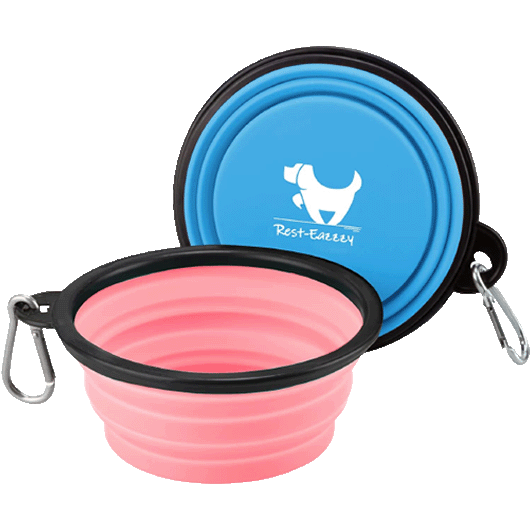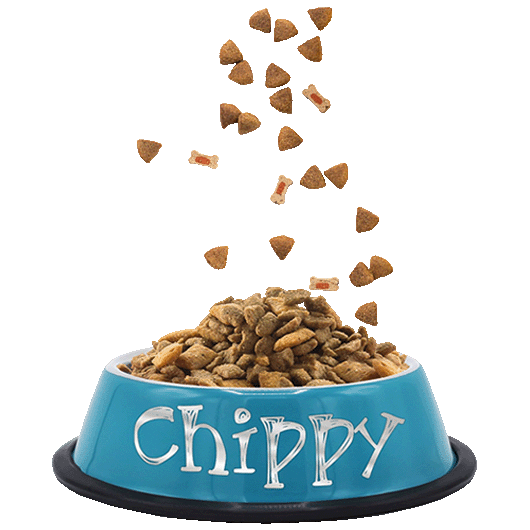 Custom Stainless Steel Dog Bowls
This kind of custom dog bowl is made of premium genuine Food Grade stainless steel for optimal durability & safety. And the Rubber Base helps it to stay in place while your pet eats—avoiding damage to your flooring and keeping the bowl from sliding. The sanitary and germ-resistant surface is long-lasting and won't easily scratch, stain, or rust despite constant use personalized dog bowl.
Rock bottom price: $5.75!
All-over Printing: Customized exclusive pet names and logos.
Heavyweight Stainless Steel: Durable quality and rust-resistant.
5 sizes to choose from: Make sure every dog has a beloved bowl.
Our Customized Dog Bowls for Customers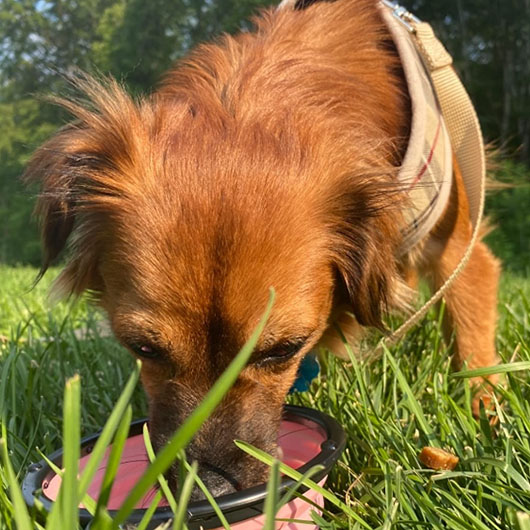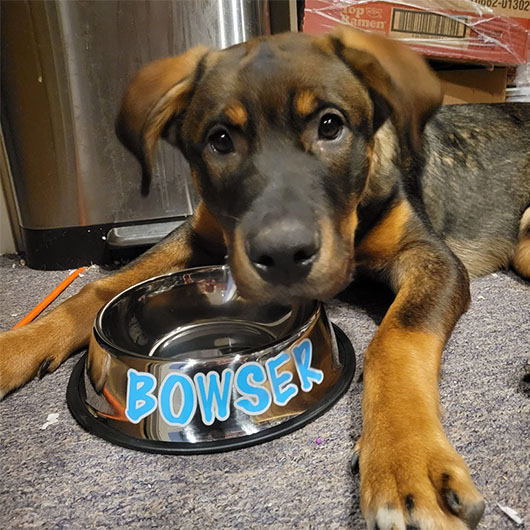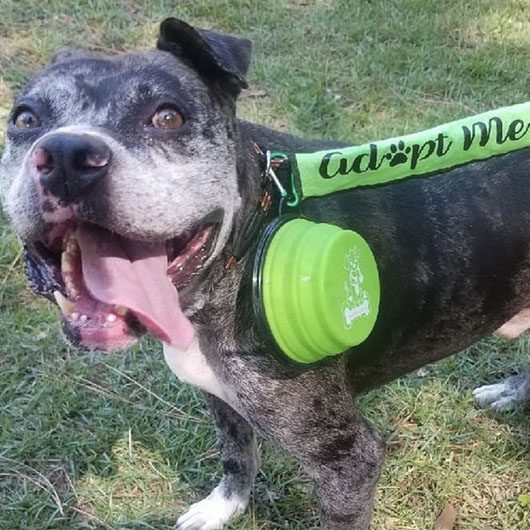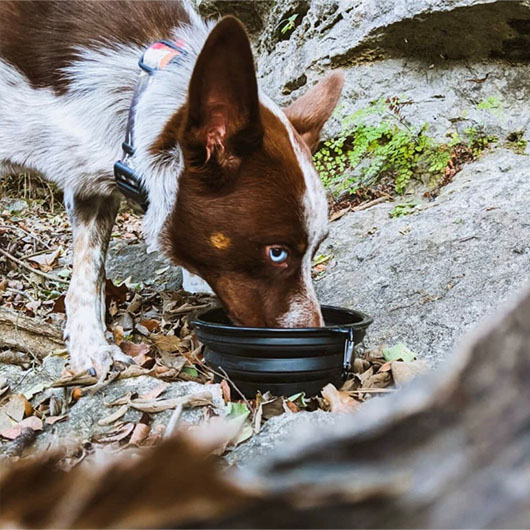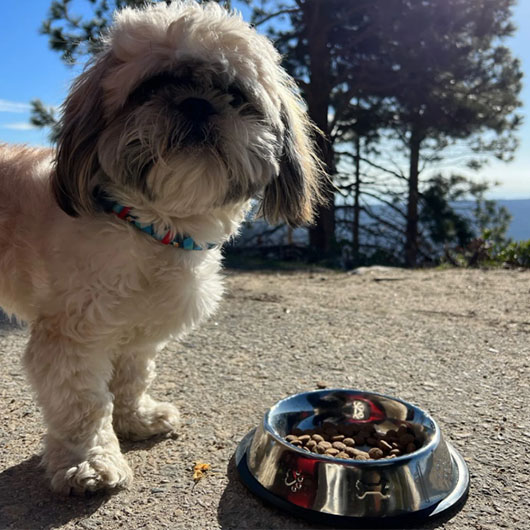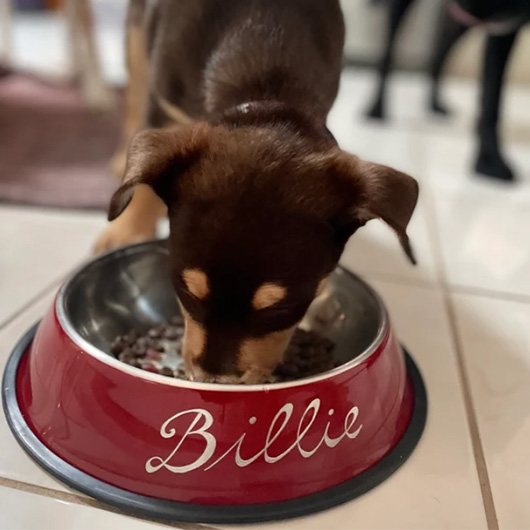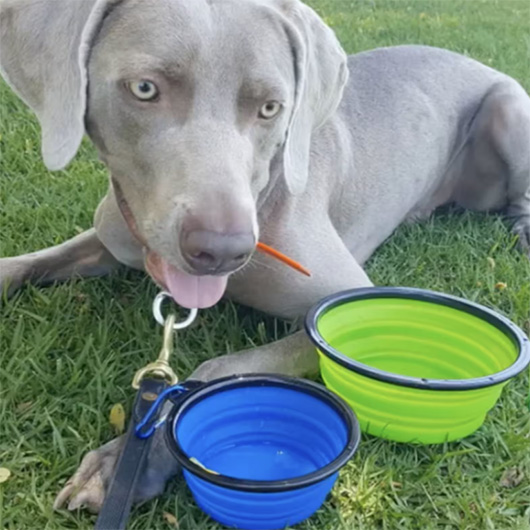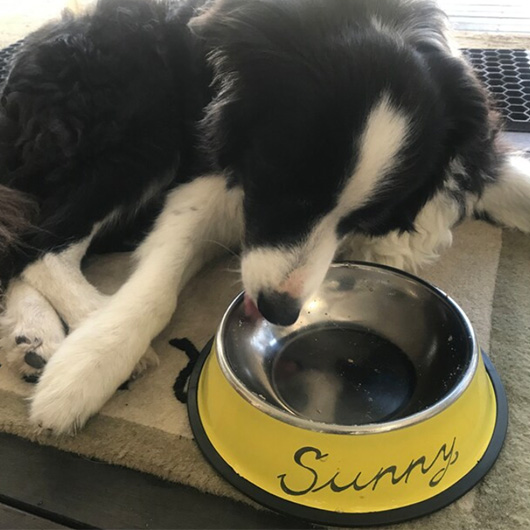 How to Choose A
Custom Dog Bowl for Your Dog

?
There are so many options for dog feeding bowls today. With different types of
dog bowls, how should you make the best choice? There are some tips for you.
Want to know more about best dog bowls, Click here

Why You Choose
4inBandana®
Highest Quality
Custom printed dog bowls from 4inBandana are not only safe and durable, but they can also be printed with any pattern you like.
Lowest Price
Reduce your costs in personalized dog bowls order with factory direct sourcing. Lowest Price Guarantee!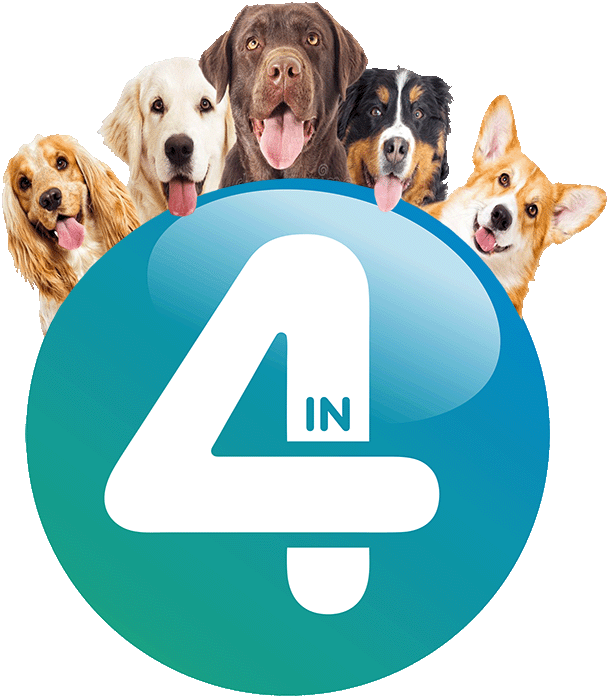 Excellent Service
We offer free expert artwork design of custom logo dog bowls and perfect pre-sales and after-sales services. Your satisfaction is our primary goal as always!
Free Shipping
We provide you with Free shipping & Tax! Your custom dog bowls with logo will be delivered in time via FedExlP Service.
Why Invest in
Customizable Dog Bowls?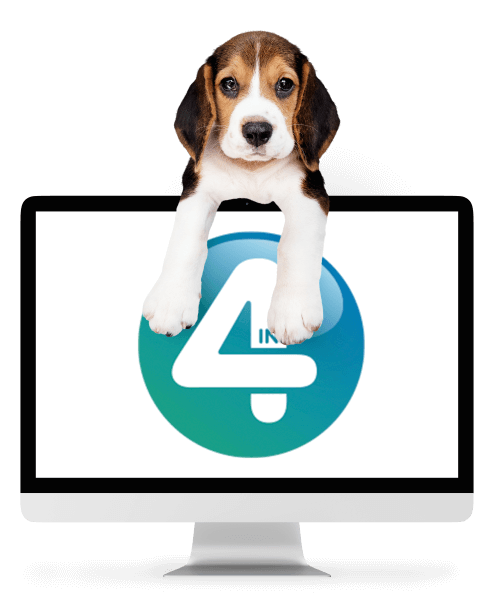 Best Personalized Dog Bowl
4inBandana® is your online home for wholesale logo promotional dog bowls. As a professional dog bowl manufacturer who has been supplying many large wholesalers or retailers for many years, we always insist on cheap custom dog bowls but high-quality for your furry friends.
From pet veterinarians, groomers, and animal hospitals to pet-friendly hotels and animal shelters, our pet-loving staff has helped many clients over many years. We're glad to help you find the perfect custom logo dog bowls at small quantities for your organization's promotions. In addition, customized dog patch is also a good way to promote your brand, if you need it, 4incustompatch® will provide you with best services. Contact us and get more information about design your own dog bowl.
4 Steps to Get Your Custom Printed Dog Bowls on 4inbandana.com
STEP 1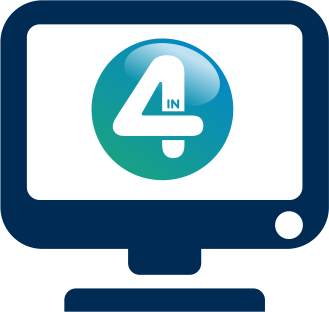 Choose Order Details
Select the qty, color & delivery date, and upload your artwork.
STEP 2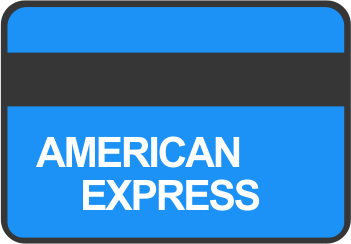 Checkout
Both of Credit Card and PayPal are acceptable.
STEP 3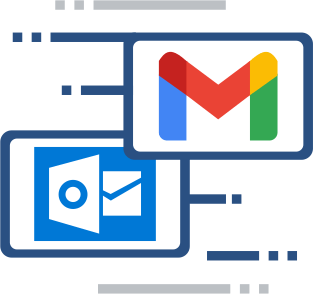 Artwork Confirmation
Your exclusive design draft will be finished and sent within 12h via email.
STEP 4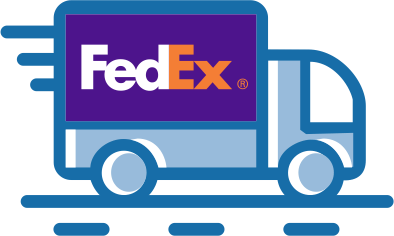 Your Order Delivered
Your custom dog bowls will be delivered in time via FedEx IP Service.
You only need to Upload the Artwork you want, we will handle the rest and offer you The Best Custom Logo Dog Bowls!
Take Words from Our Customer
"Best travel dog bowl ever!I have many dogs of different sizes, so I was looking for some best custom dog bowls for small dogs and also extra large dog bowls for big dogs. Then 4inBandana made it! These travel dog bowls are great for road trips, hikes, or whatever. They are pretty, easy to use for food and/or water, and can clip onto anything. They take up very little space when collapsed. The material makes it easy to clean and keeps it dry and fresh. These silicone dog bowls are a must-have for an active pet owner."
Joseph T.
Owner & Pet Lover
Pet News Daily
"Great food and water bowls!I work at an animal shelter, and I purchase some custom stainless steel dog bowls with the dogs' names printed on them. We are very happy with the bowls. The lettering came out terrific. The bowl has a rubber bottom which makes it more difficult to move so the dogs can't flip it over. It's made from pretty thick stainless steel so it's very sturdy and should last a long time. And of course it's easy to clean too. What's more, they have many sizes to choose from. Love the product and the price was right. Will purchase more in the future!"
Sara H.
Owner & Pet Lover
Animal House Shelter
Everything You Need to Know About Custom Logo Dog Bowls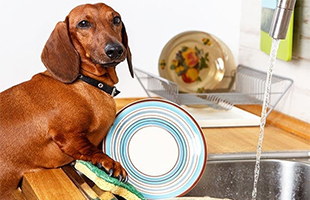 How Often Should I Clean My Dog's Bowls?
The custom dog bowl is something that dogs have to touch for three meals a day, so the cleanliness of the custom dog bowls are closely related to the dog's health. This article will show you how to properly clean your dog bowls.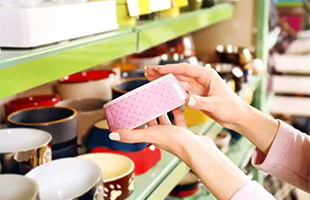 What Size Dog Bowl Do I Need?
Different species of dogs require different amounts of food per meal, so it's important to choose a suitable dog bowl for your dog. This article will help you pick the best custom dog bowl size for different dog species.
Can Dogs Share Water Bowls?
Are you hesitant to prepare several dog bowls because you have more than one dog at home? Can they share the same custom logo dog bowl? Are there any health issues if share a bowl? This article will tell you the answer.
Have any questions?
What material are your dog bowls made of? Are they safe for my dog?
We have two different materials of custom dog bowls for you to choose from:
1. Custom Stainless Steel Dog Bowl: This kind of custom dog bowl is made of premium genuine Food Grade stainless steel for optimal durability & safety, which is non-toxic, bite-resistant, resists rust and corrosion, and resistant to long-term use. Especially the smooth surface of this pet bowl, avoid the pet's mouth and tongue from being scratched. Design with removable rubber bottom, which helps the bowl to stay in place while your pet eats and drinks.
2. Custom TPE Collapsible Dog Bowl: This kind of customized dog bowl is more flexible. Its bowl body is made of premium non-toxic ABS and TPE, which is similar to the texture of silicone, but softer and skin-friendly than silicone, and more resistant to folding. In addition, one of the highlights of this dog bowl is that it is equipped with a carabiner made of aluminum alloy with anti-loss function, great for walking, traveling, hiking, camping, outdoors or indoors.
Have your dog bowls been tested and durable?
Please rest assured, both of our two custom dog bowls are made of durable and top-quality materials, certified by veterinarians and professional testing agencies. Our staff sent some of these two types of dog bowls to families with different breeds and sizes of dogs for a year of trial, and the feedback from dog parents is all great! So please order with confidence!
How do I choose between these two types of dog bowls?
In fact, both of these dog bowls are must-haves for families with pets. The custom stainless steel dog bowls are more suitable for home use and indoor use, while the custom TPE collapsible dog bowls are more suitable for outdoor and travel use. If you want a more traditional and durable dog bowl, you can choose the former; and if you want a more convenient and portable dog bowl, you can choose the latter. But we suggest you can buy one of each of the two kinds of dog bowls for different scenario needs.
What size bowl does my dog fit?
We provide a variety of different sizes to meet your different needs: 1.TPE Collapsible Dog Bowls(3 sizes): S: 5 x 3.5 x 2 in (Holds up 12 ounces for small puppy and cat) M: 6.5 x 4.5 x 2.4 in (Holds up 22 ounces for medium dog) L: 7 x 5 x 2.8 in (Holds up 34 ounces for large dog) 2.Stainless Steel Dog Bowls(5 sizes): S: 4. 5x 1.5x 6 in (Holds up 5 ounces for small puppy and cat) M: 5 x 1.7 x 7 in (Holds up 6.5 ounces for medium dog) L: 6 x 2 x 8.5 in (Holds up 17 ounces for large dog) XL: 7.5 x 2.2 x 10 in (Holds up 30 ounces for large dog) XXL: 8.5 x 2.4 x 11.5 in (Holds up 50 ounces for extra large dog)
Can I split the designs or sizes of my custom dog bowls?
Yes, of course. You can get several patterns and sizes if you need, but we do not split packages when shipping.
What is the printing method for these custom dog bowls?
The TPE Collapsible Dog Bowl has two printing methods: the Pad Printing for the inside, the Silk Screen Printing for the bottom outside; and the printing method for our Stainless Steel Dog Bowl is Heat Transfer Printing, which can supports printing any color. So, you can send us any color of designs or logos to match the amazing products you need :)
Can I see a proof before my order goes into production?
Yes. We can provide you with a digital proof for your approval before mass production. You can directly send your patterns to [email protected], and let me know your preferred color and material. We will send the exact proof in JPG. Within 12 hours back to you. Please rest assured that we will not release your order into production until we get your approval.
How much does shipping cost?
Please rest assured that all products on our website include free shipping, so don't worry about shipping cost.
Do you charge for design or tax?
No. There's no extra cost and no hidden fees once you placed an order.
Which payment methods we can choose?
Regarding the payment, the payment methods we currently support are Credit Card, PayPal, and bank transfers. you can order directly on the website, or choose the one you prefer to pay for and let us know via email.
Can I get a sample before purchasing my custom dog bowls in bulk?
Of course. Just feel free to contact us and let us know your personal needs. We are at your service at any time.
How soon can I receive my goods once I order my custom printed dog bowls online?
The standard delivery is 14 days. If your order is urgent, for rush orders there will be only 10 workdays of delivery time.
Can I ship to a different address than my billing address?
Sure. You will be prompted to enter your desired shipping address and billing address information in the Check Out process. You can make them different if you need to send to another place rather than the billing address. If not, just click the "Copy to Billing Address" button. It will save your typing time. :)
What shipping carrier do you use?
Our standard carrier is FedEx, free shipping. We also provide paid fast shipping services via DHL or UPS.