Get 10% OFF For Your Order Today! Use Coupon Code
SAVE10
ADULTS

KIDS

PETS

HOT PRODUCTS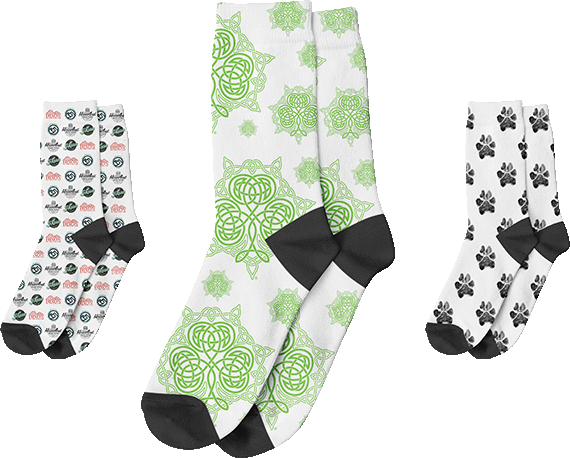 Custom Socks
As Low As $5.99

yotpo.
(368 reviews)
Order your custom socks bulk with no minimum
order quantity online at 4inBandanas®!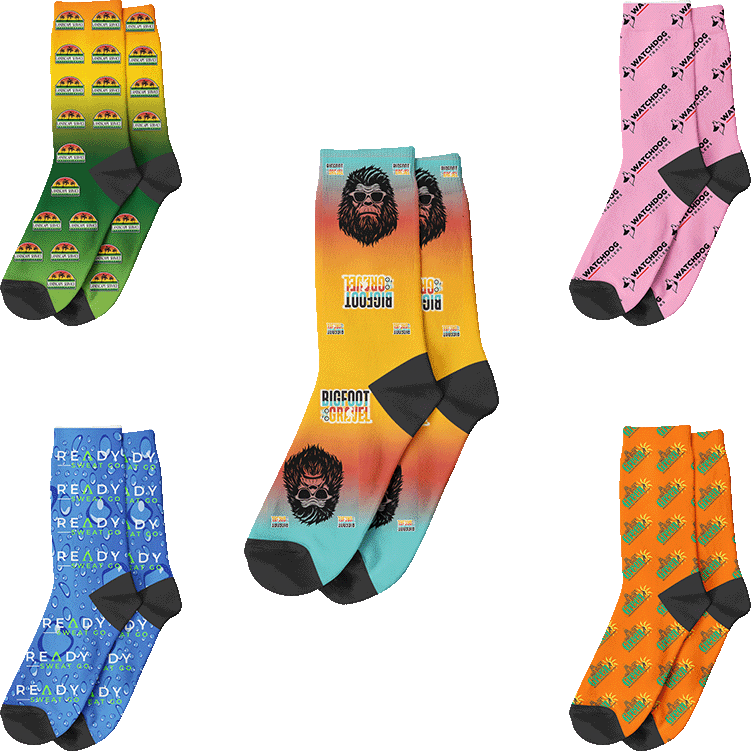 Brands that trust us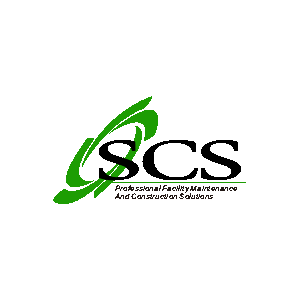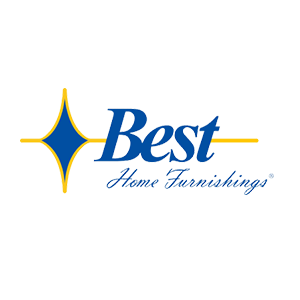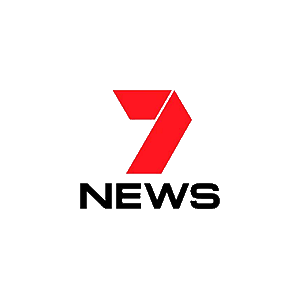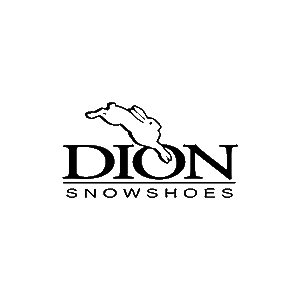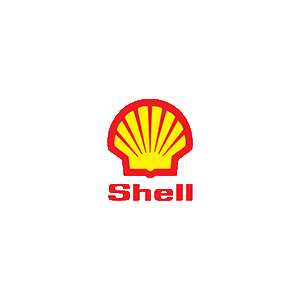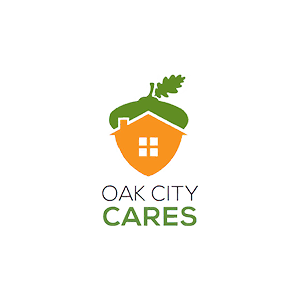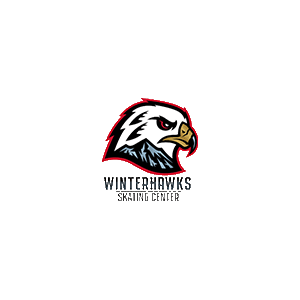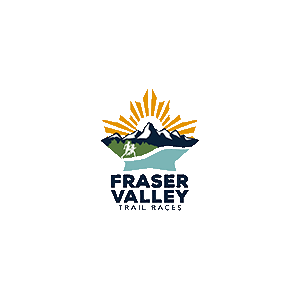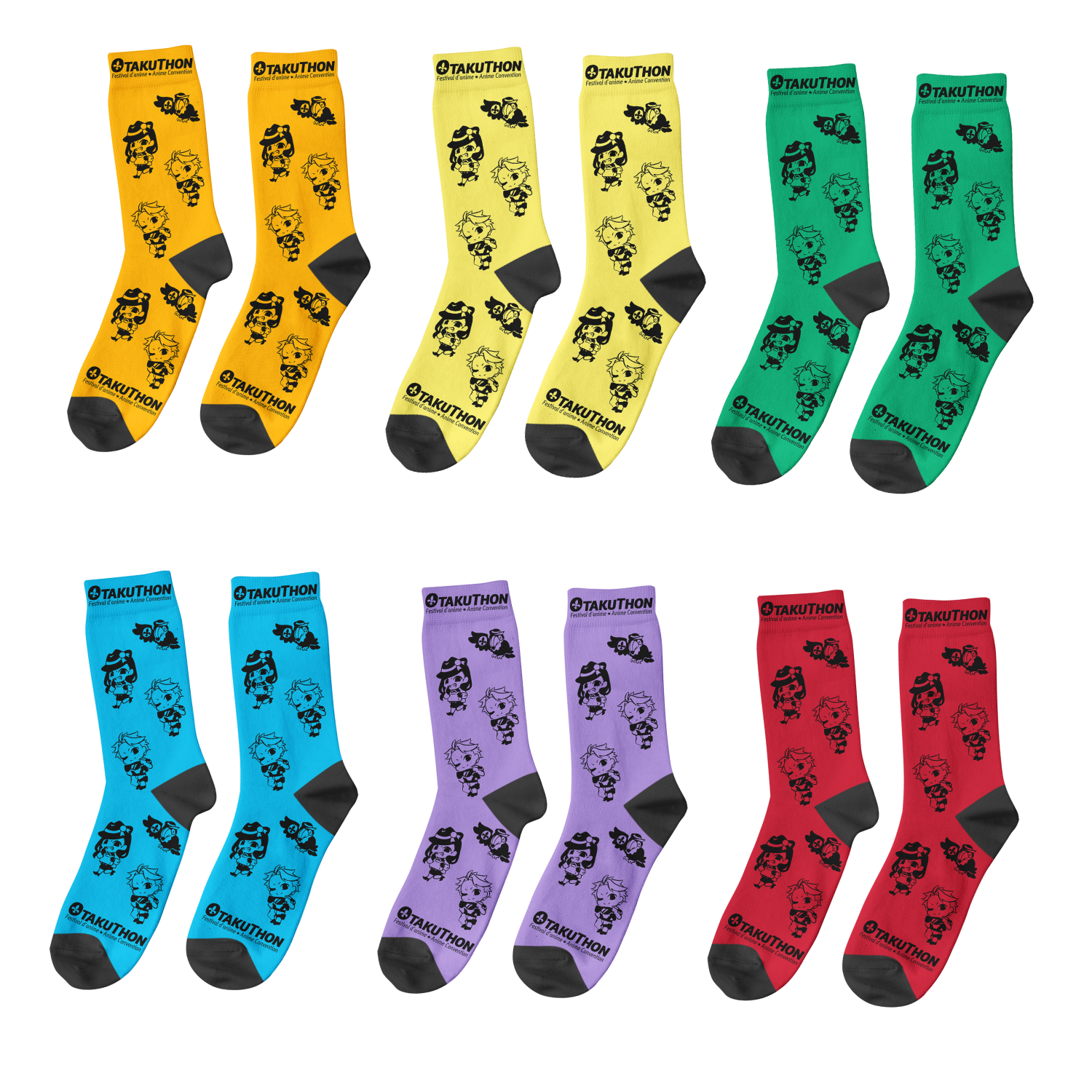 Get Your Customized Socks Today
Whether you want to print your company's logo on socks for promotional activities or want to customize socks with faces as gifts for friends. 4inBandanas® has been deeply involved in this field for many years and is a custom socks manufacturer with unique insights. We can provide you with excellent prices and professional service to give you the best shopping experience, contact us now to customize socks!
Industry low prices: As low as $5.99!
Ordering process in just 4 steps.
Free shipping and setup fee.
No minimum order quantity.
3 Elements of Personalized Crew Socks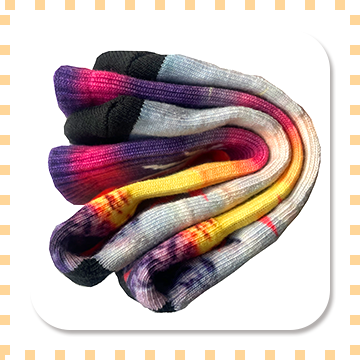 Polyester Spandex Fabric
The polyester-spandex fabric has very high elasticity and has good adaptability to the body without feeling oppressive.
Easy washing and quick drying, better elasticity, difficult to deform.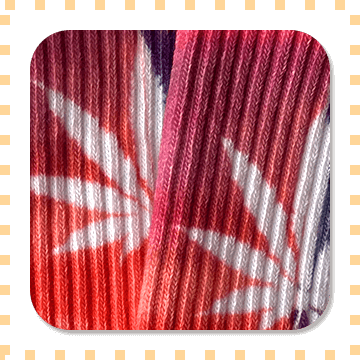 Sublimation Printing
As the most popular method, sublimation printing can make the design of the socks no longer monotonous, and print the colorful logo you want.
Full color matching, very clear, bright and colorful.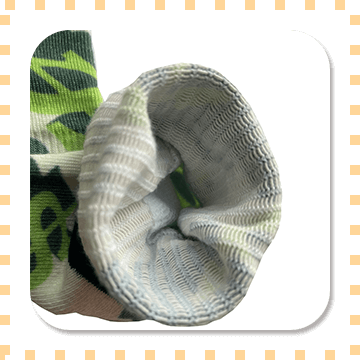 Knitting Craft
Knitting Craft can give people a comfortable feeling and make socks more durable than ordinary as it used fluffy and soft yarn.
Warmth retention, better breathable and elasticity.
Branded Socks We Made for Our Customers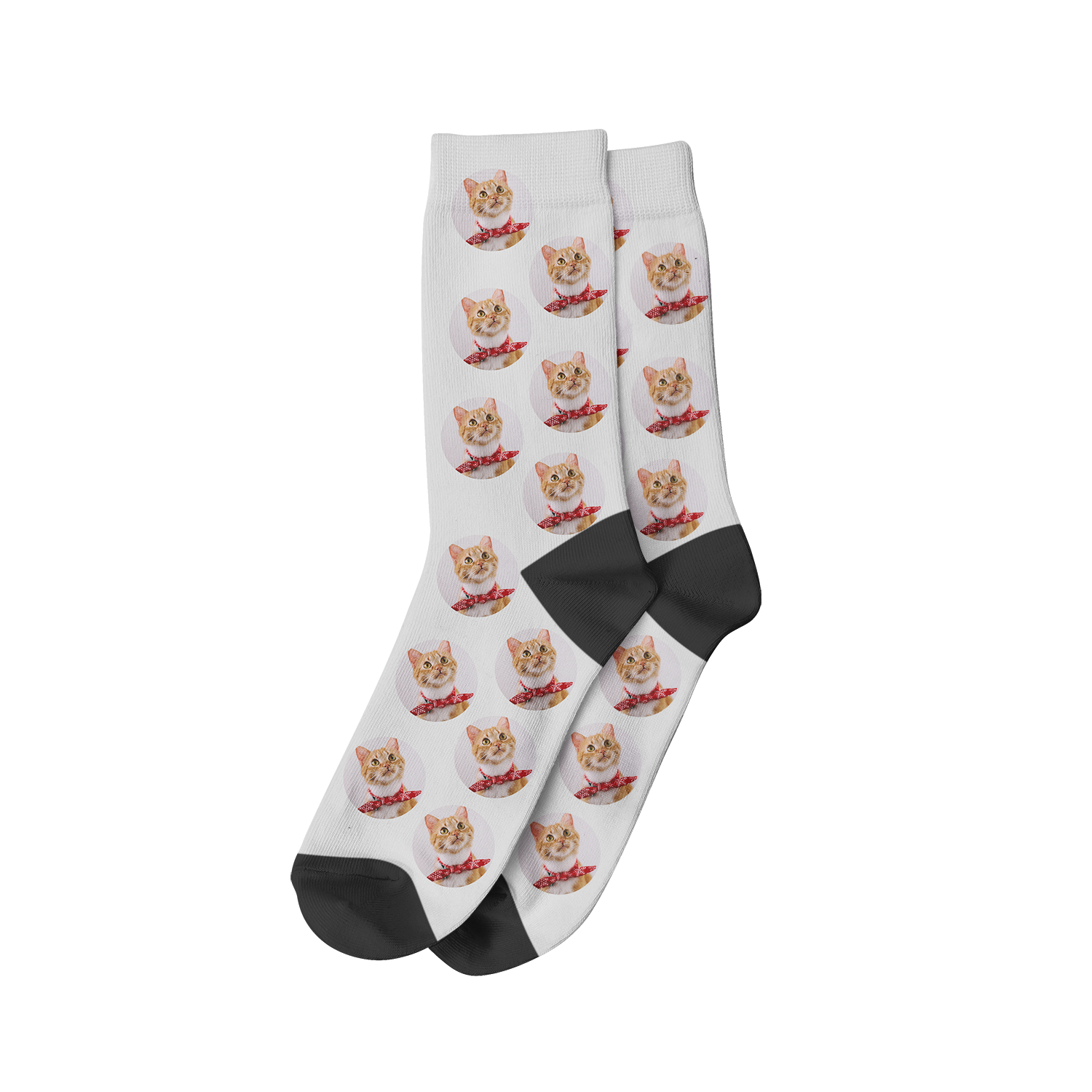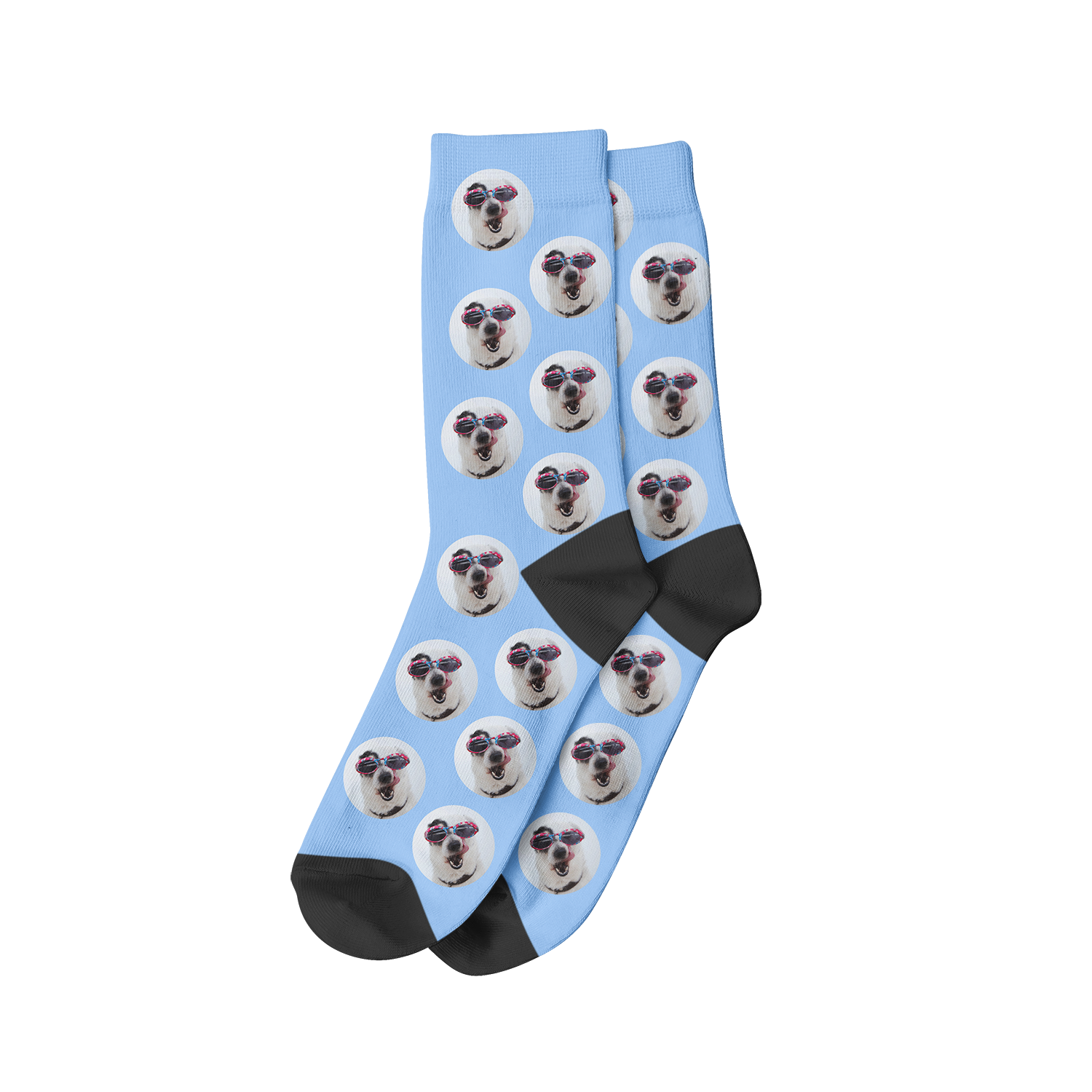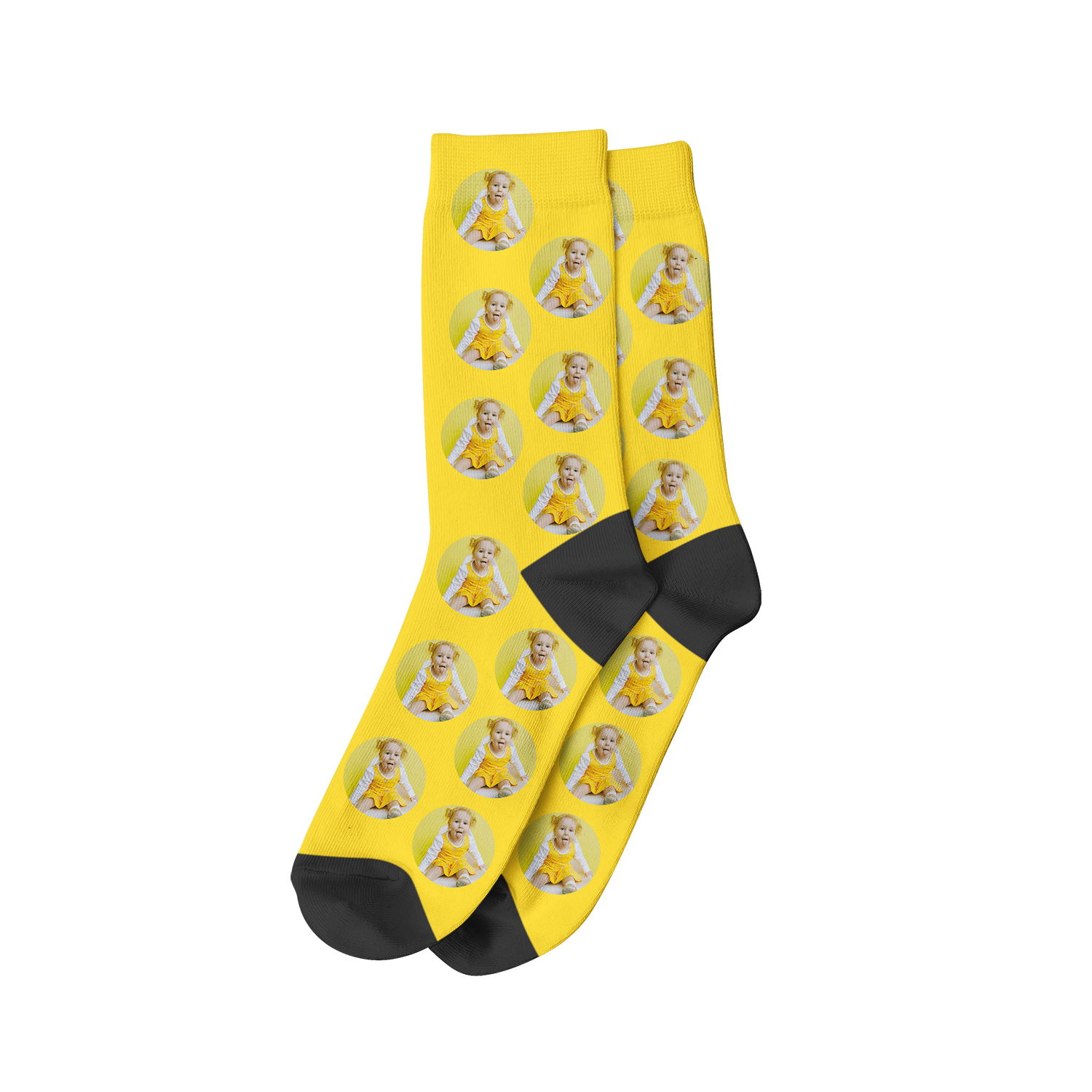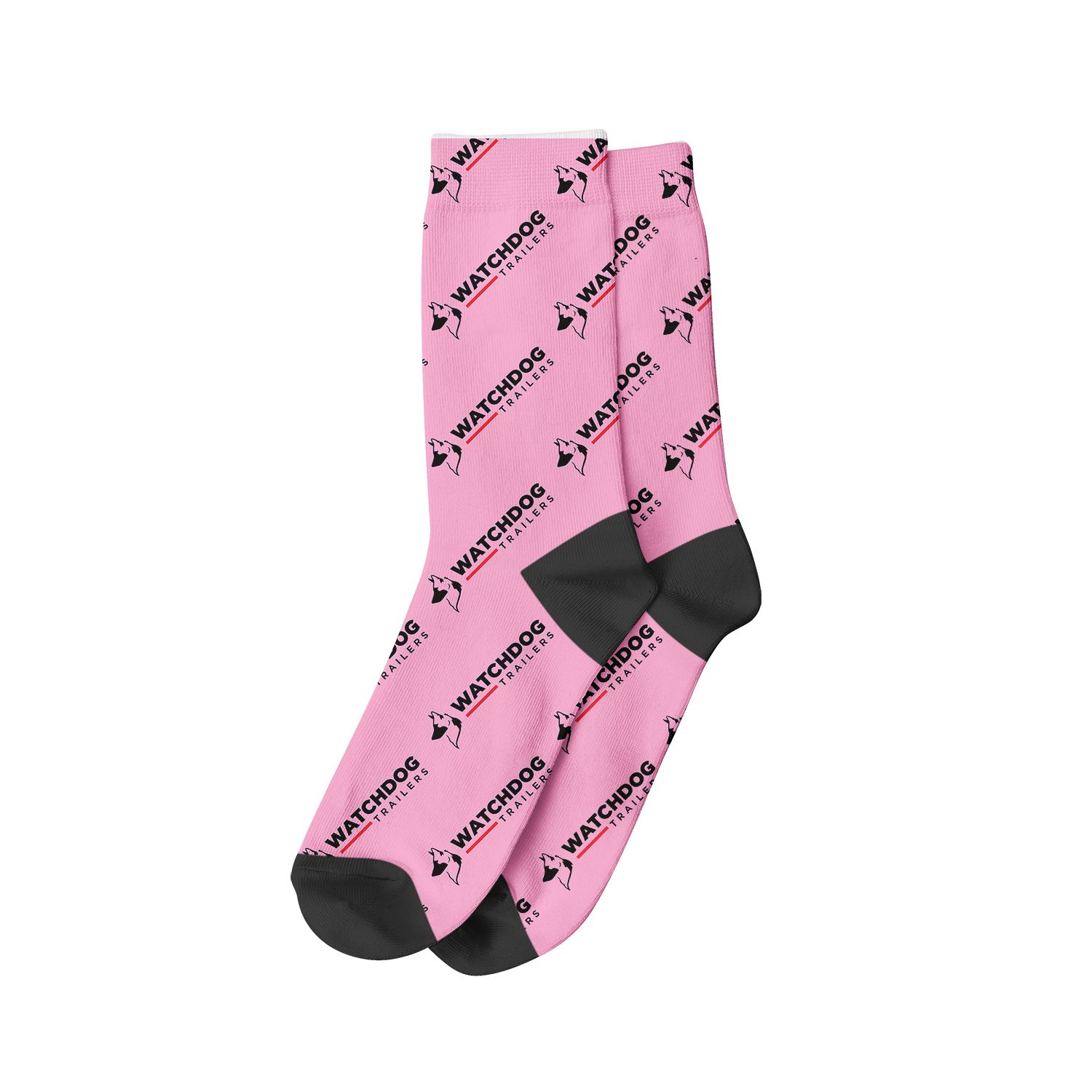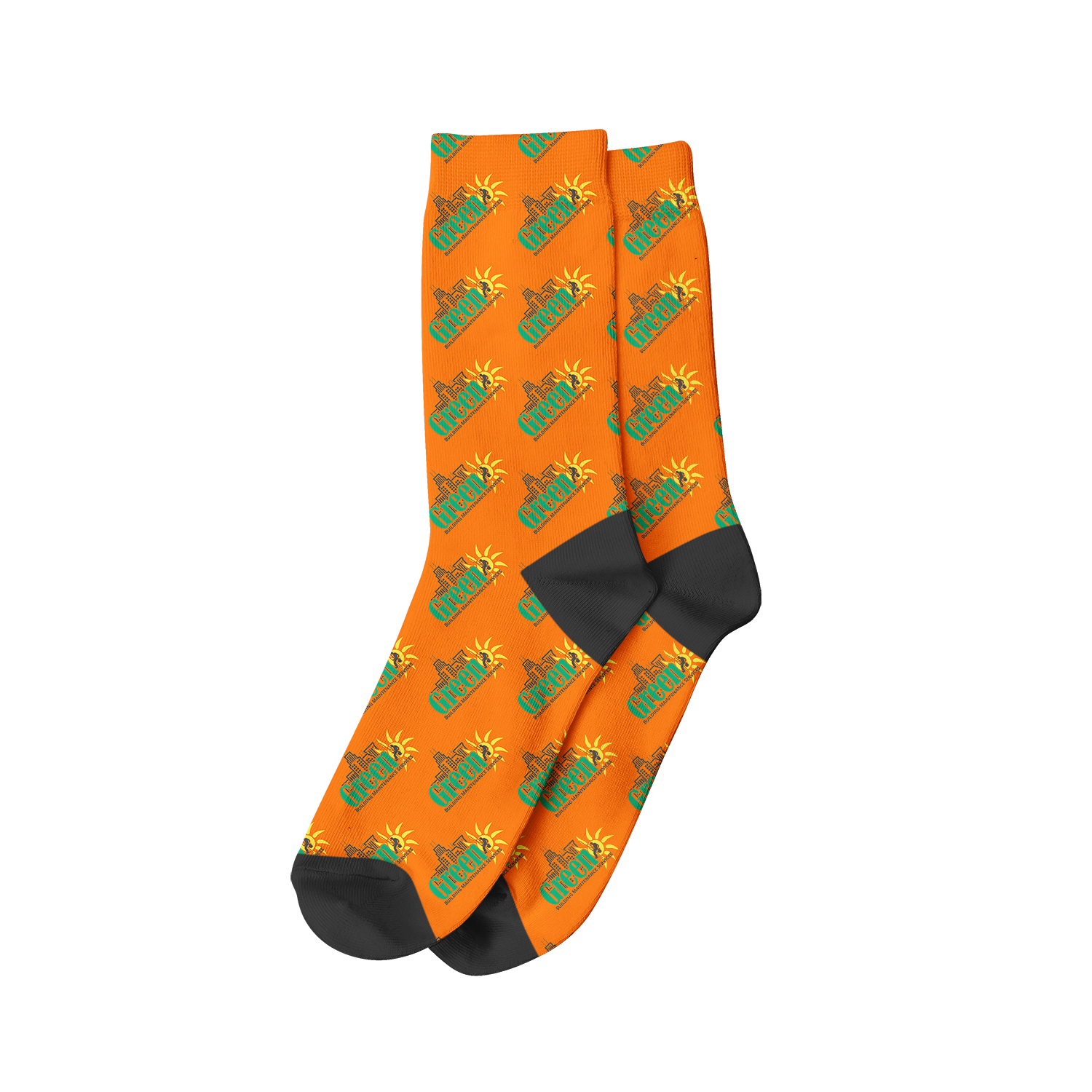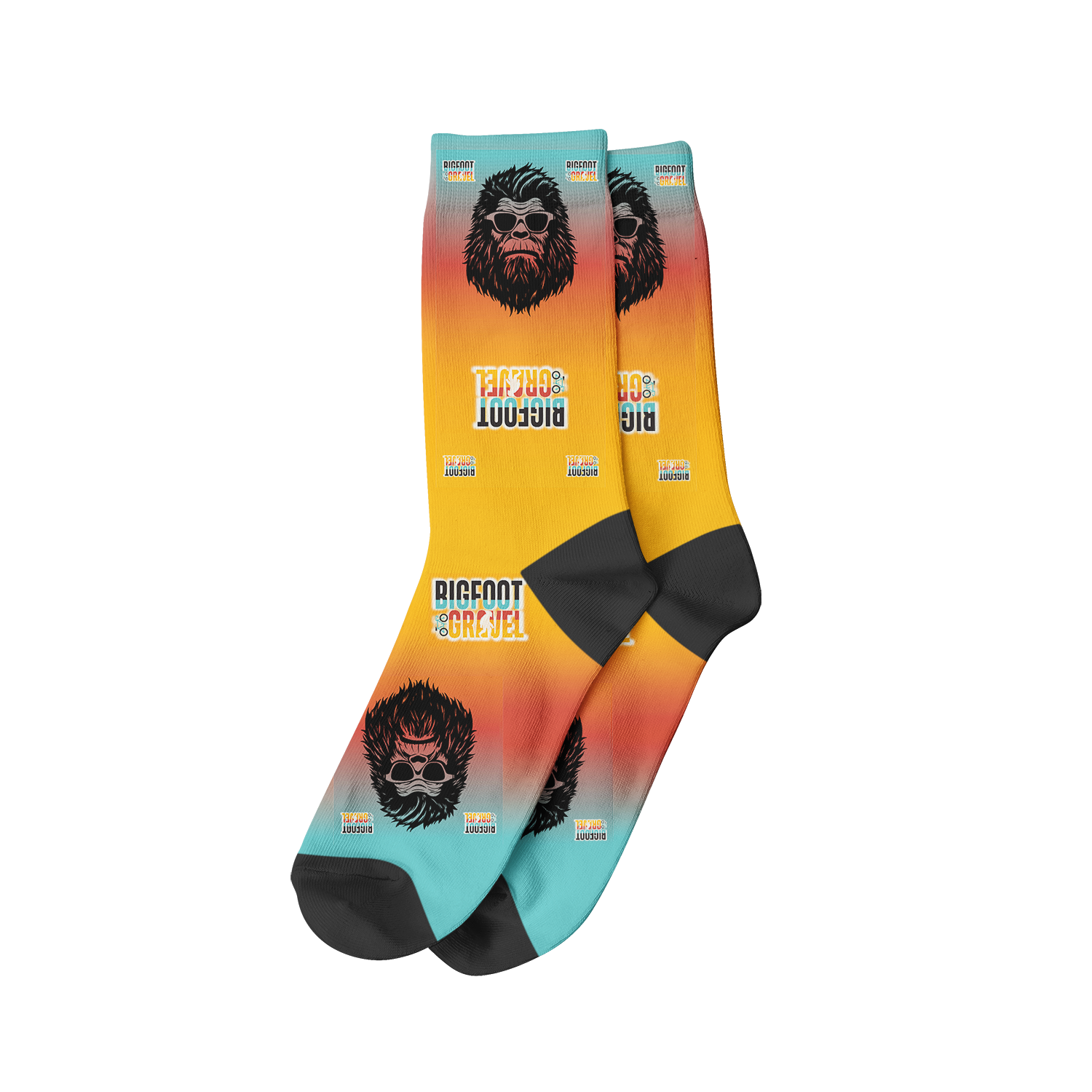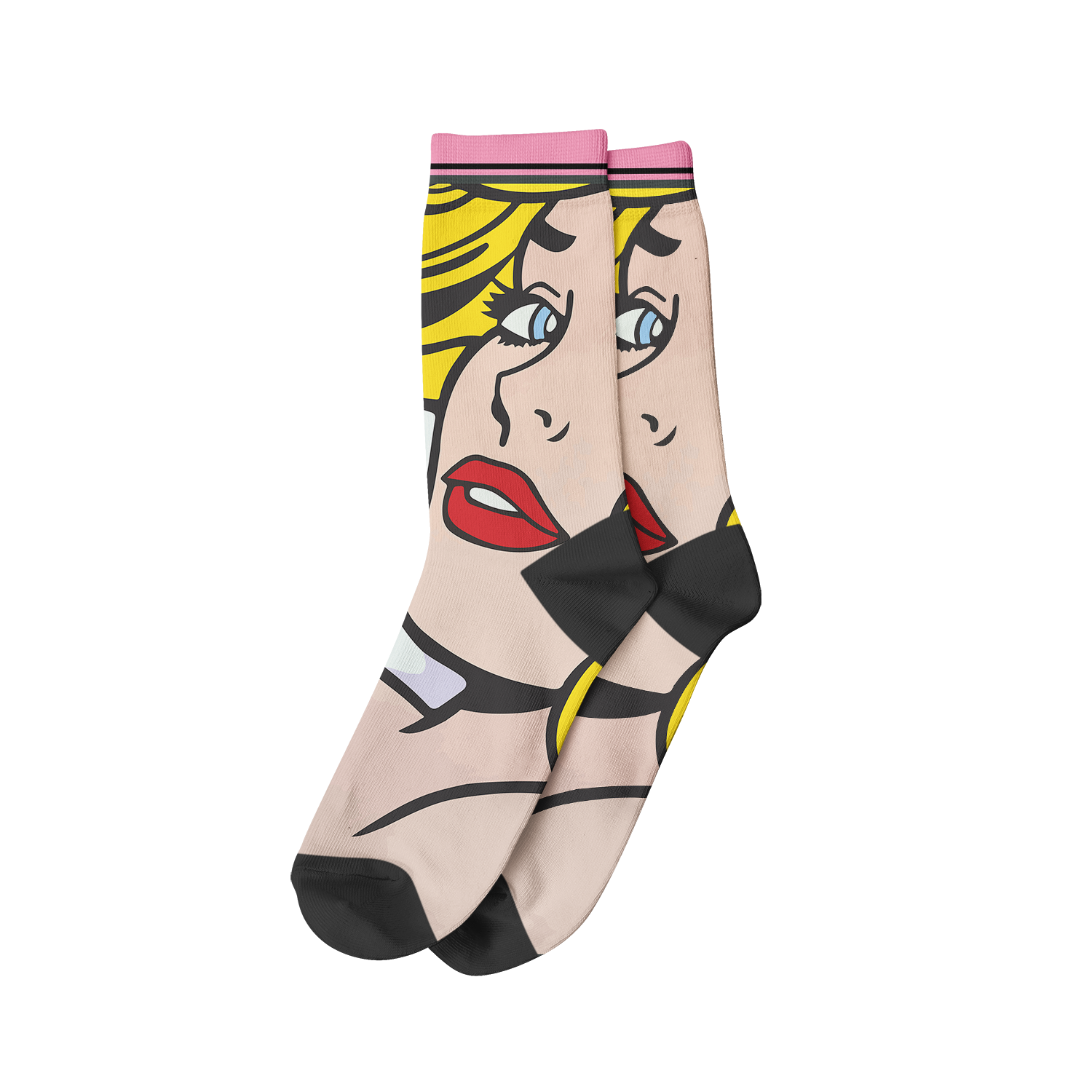 Some of Our Happy 500,000+ Customers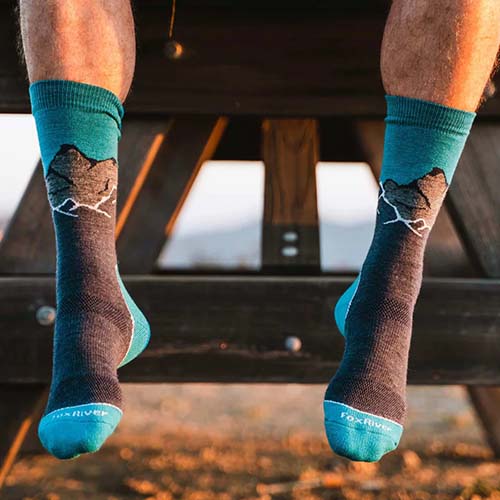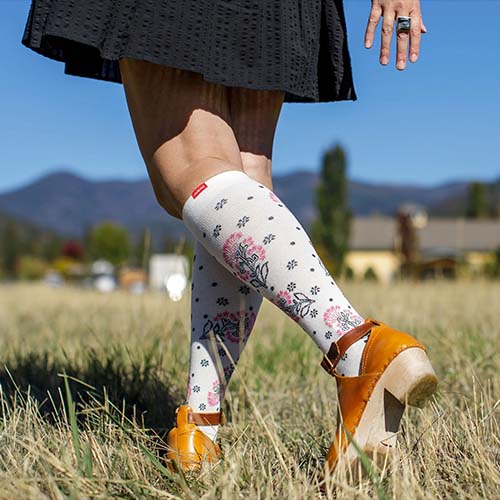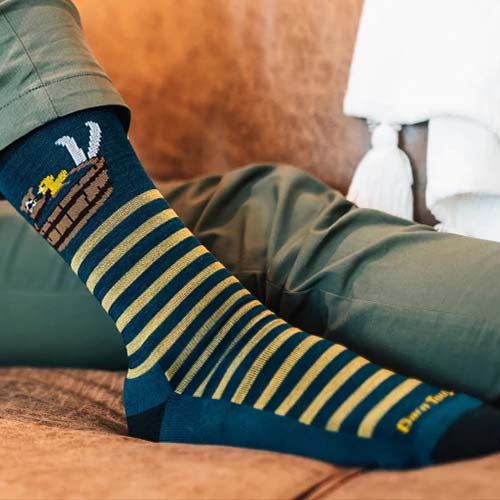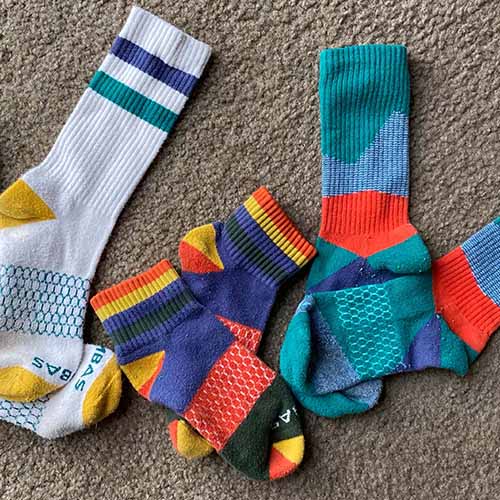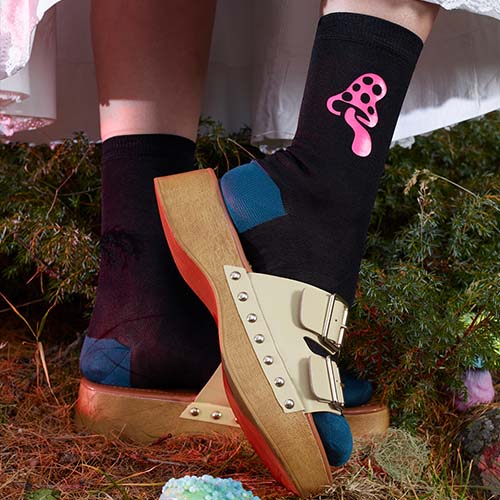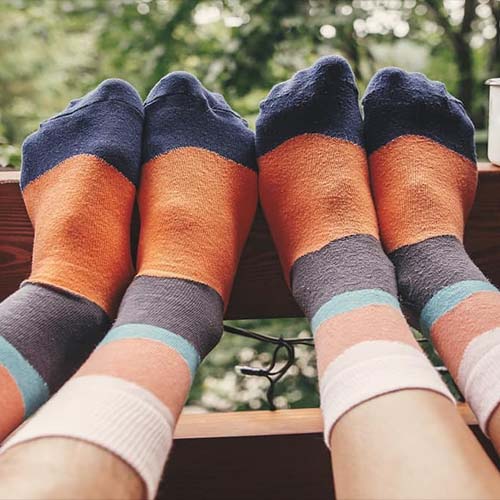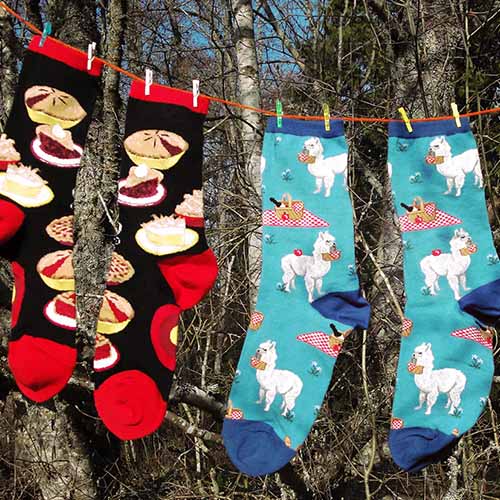 How to Make Printed Socks

What Makes Print Socks A Perfect Choice For Everyone?
If you're looking for a fun and personalized product, custom design socks are an excellent option! In the cold winter, it can not only keep warm but also show personality. Personalized socks with faces make a great gift giveaway. Custom socks for teams, brands, or festivals are fun and functional, and everyone will love them. Don't hesitate anymore, 4inbandana can meet your needs.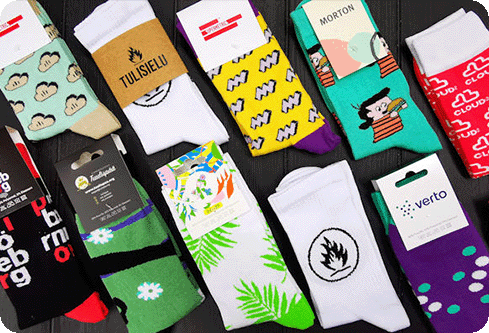 Custom Socks with Logo for Business
What are the best commercial promotional products for winter? That must be custom business socks. You can buy custom socks with logo for your corporate events and gift them to your clients. Custom logo socks have become a fashion trend pursued by popular people in recent years. Compared with traditional promotional products such as neck gaiter and tote bags, custom socks are more likely to capture the wearer's heart. This is the best and most effective way to promote your brand. A practical, comfortable, and versatile gift can make a stronger impression on customers, increasing your business opportunities and your brand recognition. Come and order custom socks in bulk right now!
Custom Sports Socks
If you can have a pair of custom sports socks that are printed with your favorite pattern and are comfortable to wear, you will definitely want to wear them to exercise. But even if you sweat a lot during exercise, you don't have to worry about the logo on the socks disappearing. Now, many teams like to purchase custom team socks for each player. And you can choose to print unique logos or other patterns on the custom sublimated socks, which can not only reflect team spirit but also a unique way to express team style to others.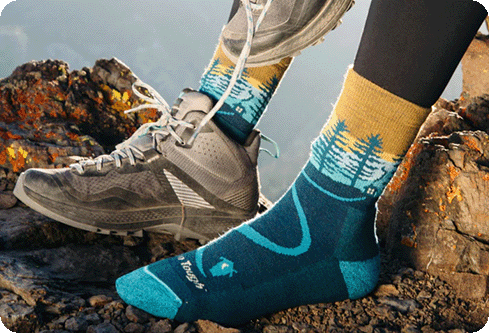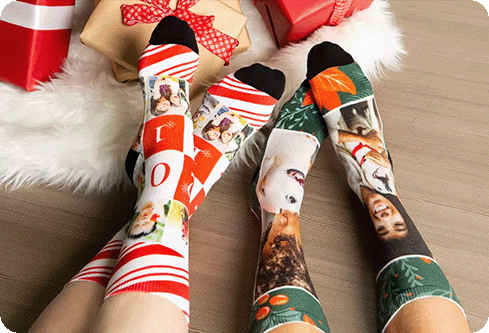 Custom Socks with Pictures as Gifts
Custom socks with pictures have become a trend, which are one of the best gifts for many occasions. In the upcoming Father's Day, print your father's face on the socks and tell him that he is the best father in the world; For friends with pets, print the face of his cat or dog on the custom pet socks, and invite him to put on the socks to take a photo with his pets; And at the wedding party, create custom socks with exclusive avatars for each groom and bridesmaid, making the party fun and memorable!
Cheap Funny Socks for Everyone
Do you no longer like the boring white sock and want to seek cheap funny socks with crazy designs? As a custom sock manufacturer, we can provide this kind of funny socks for you. When you wear personalised socks, it will not only add some energy and life to your simple outfit, but also give you an opportunity to show you fun side. This will make you more confident. So don't hesitate to buy our custom photo socks, and I'm sure you will be satisfied with them!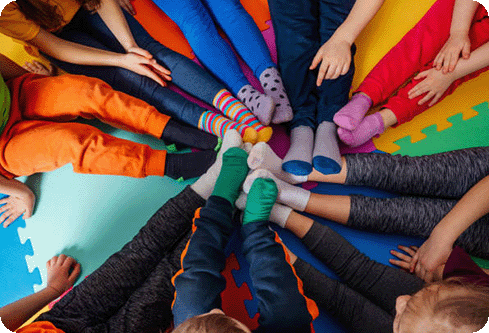 Buy Personalized Socks with Logo on 4inBandana®!
As a Personalized Socks wholesaler, 4inbandana® will provide you with especially professional services and we always aim to bring customers high-quality and low-cost products. Our print socks can be used widely, such as keeping warm in winter, stimulating your creative potential, product selling, brand promotion, and other events. In addition, it also can be adapted for various occasions and all kinds of people.
We have provided our custom printed socks to over 300 customers and they have said they will all come back and order if they need them again. So you can trust our products and services. If you have a requirement for company branded socks, pls contact us or place an order on our website directly. We are here for you!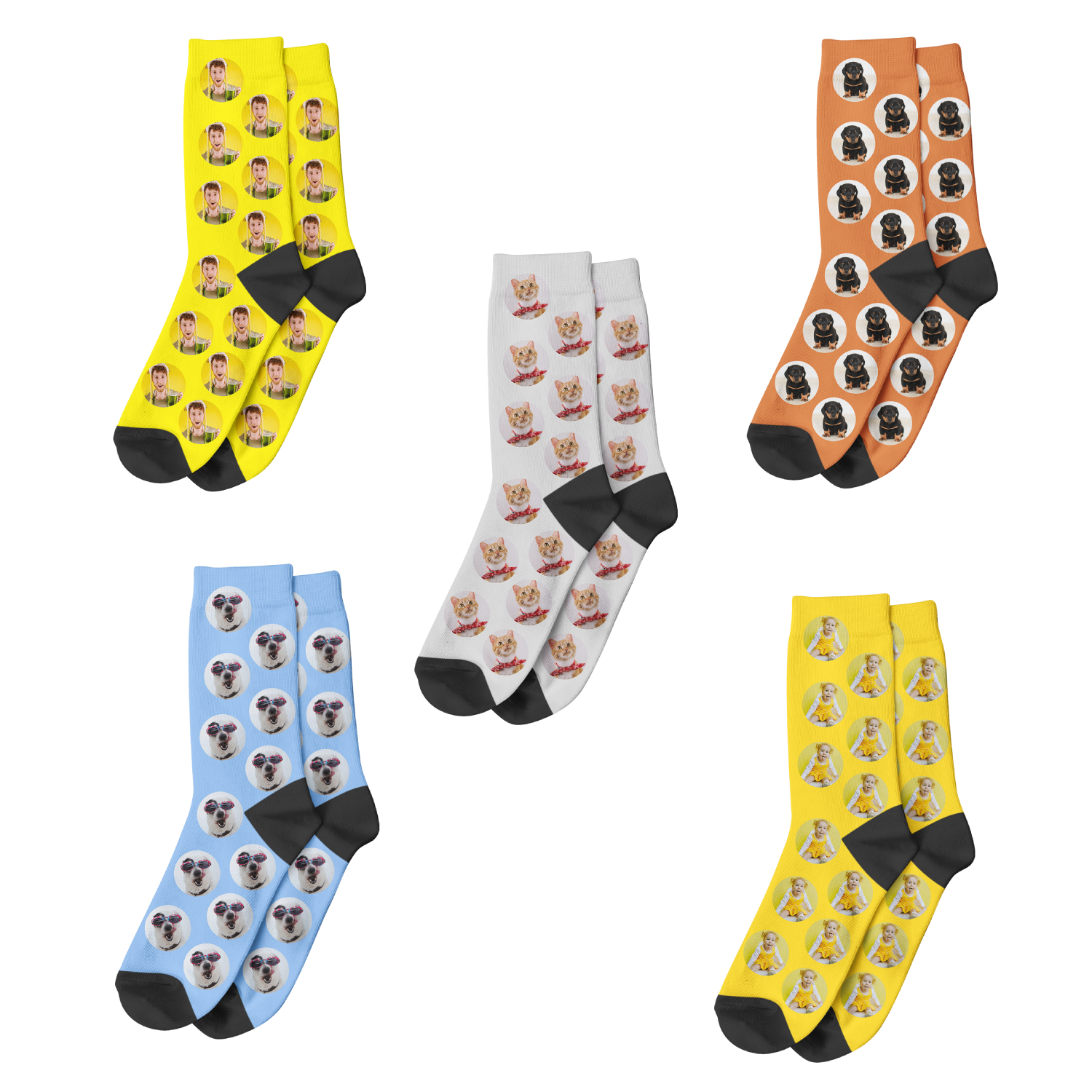 4 Steps to Get Your Printed Socks on 4inbandana.com
STEP 1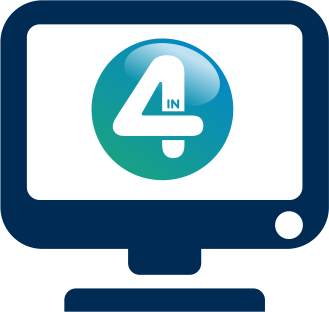 Order Online
Select the qty, color & delivery date, and upload your artwork for your customized socks.
STEP 2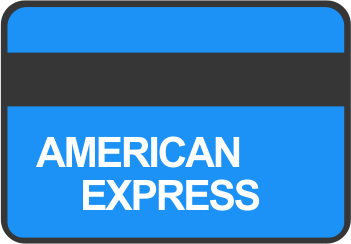 Checkout
Both Credit Card and PayPal are acceptable.
STEP 3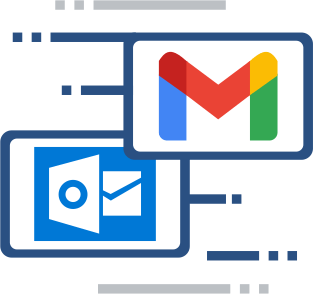 Artwork Confirmation
The design proof will be emailed to you within 12h for confirmation.
STEP 4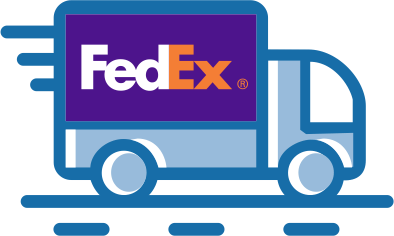 Your Order Delivered
Your designed socks will be delivered in time via FedEx IP Service.
You only need to Upload the Artwork you want, we will handle the rest and offer you The Best personalized socks!
Take Works from Our Customers
Frequently Asked Questions about
Custom Socks
How long is the total turnaround time for making custom socks?

This will depend on the complexity of the design and the number of socks. Once we receive your order confirmation, your custom crew socks will be produced and shipped within 10-18 business days. Quantity above 1000pcs needs more extra time.

How do you print on a sock?

Sublimation is usually used to design the pattern onto the socks, the advantage of this technology is that the printed effect will be clearer and more durable.

What do sublimated socks mean?

sublimated socks are a common type of custom print socks that use heat transfer technology to put a variety of images and designs on the socks, making them personalized.

What socks are best for sublimation?

Usually, socks containing polyester material will be more suitable for sublimation, and the higher the polyester content of the socks, the clearer the printed pattern and colors will be.

How do you wash sublimation socks?

Do not dry clean, it is best to use water below 86 degrees Fahrenheit to clean and avoid chemicals like bleach.
Every Custom Sock is backed by our Outstanding Customer
Service and 100% Quality Guarantee