One accessory that every dogs must have is a dog collar. It may look low key but it is vital for our dog's safety and identification. Dogs are good protectors that gives unconditional love. They keep us safe from danger and even console us in our trying times. Truly, they have become man's best friend through the years. Now choosing the correct Dog Collar Size is become important. And giving them a dog collar that fits them well is a way of showing or giving back to their loyalty and love.
Dog collars may look low key and simple. But there are more to it than it is already known. Read more to know the do's and don'ts of dog collar wearing. How to choose Dog Collar Size for your growing pup and to measure a dog collar that fits your lovable fur baby.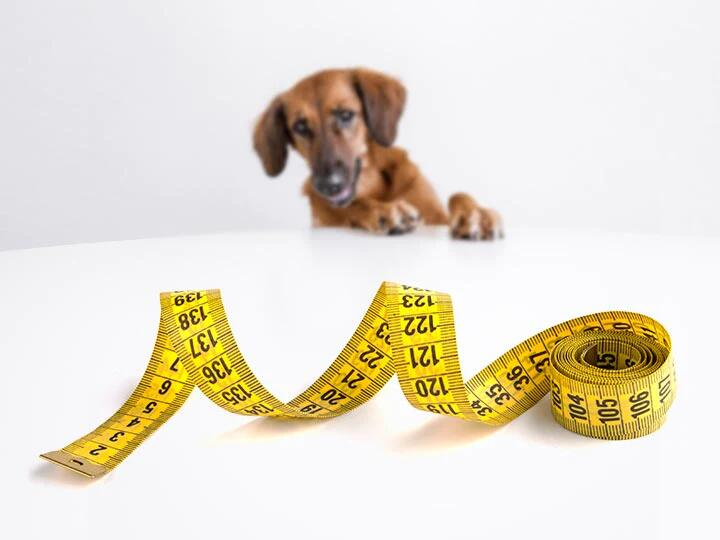 How to Measure a Dog Collar Size in Two Ways?
As mentioned, Dog Collar Size seemed simple. You just have to lock or tie it around your dog's neck and you're good to go. But it's more complex than that. A lot of the time, if not careful, dogs might suffocate and die when their collars are too tight. They might lost it when the collars are too loose, on the other hand.
Therefore, the correct measurement of a dog's collar impacts their wellbeing, so it should always be necessary to know how to measure a dog collar correctly. 
There are two ways to measure a dog's collar perfectly: the neck size and the Weight.
Simply, it is the size of your dog's neck. But there is a one classic trick to measure your dog's collar. Fit it directly to your dog's neck and insert two of your fingers to make space and adjust. If you have a bigger pup you might want to insert three. And one finger if you have a tiny dog best friend.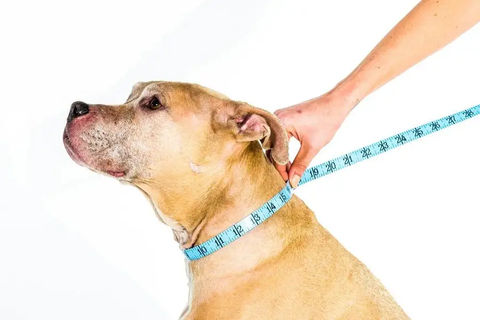 Weight is also a huge part of measuring the correct neck size for your dog collar. If you own a terrier or a pug that weighs 13-18 pounds, the recommended width is 5/8″ width and a 7″ – 11″ size. But if you own a big dog like St. Bernard or the English Mastiff, the recommended size is 1.5″ or you can even adjust to a 2 for the width and a 24″ – 34″ length.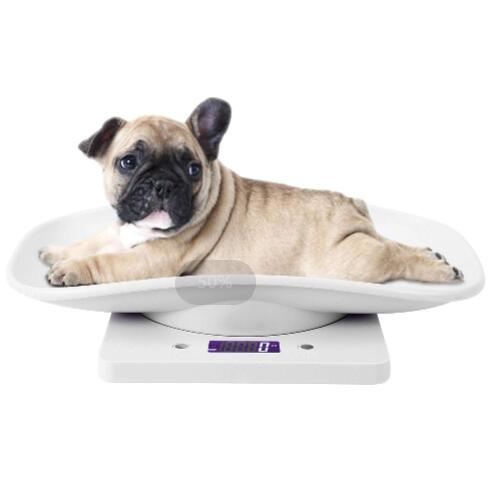 The weight of the dog collar is crucial to a dog's health. The dog might get tired quickly if the collar is too heavy. It's like having a hefty backpack you carry around during walks and playtime. That's why experts tried and luckily succeeded in finding the right amount of heaviness regarding a dog collar.
Likewise, a dog's weight is also essential in finding the correct measurement of your dog collar. If you have a small dog like the toy poodle or the Shih Tzu that weighs around 10-20 lbs., the recommended collar size is 9″ -16″ long and 5/8″ wide. If you have a medium-sized dog like the Bull or a terrier that weighs around 20-50 lbs., 13″ -22″ long and 3/4″ wide is the ideal size. However, if you have a giant dog like a German shepherd or a Labrador retriever that weighs around 50-90 lbs., the best size is 16″ -26″ long and 1″ wide. 
How to Find the Right Size Collar for Your Dog?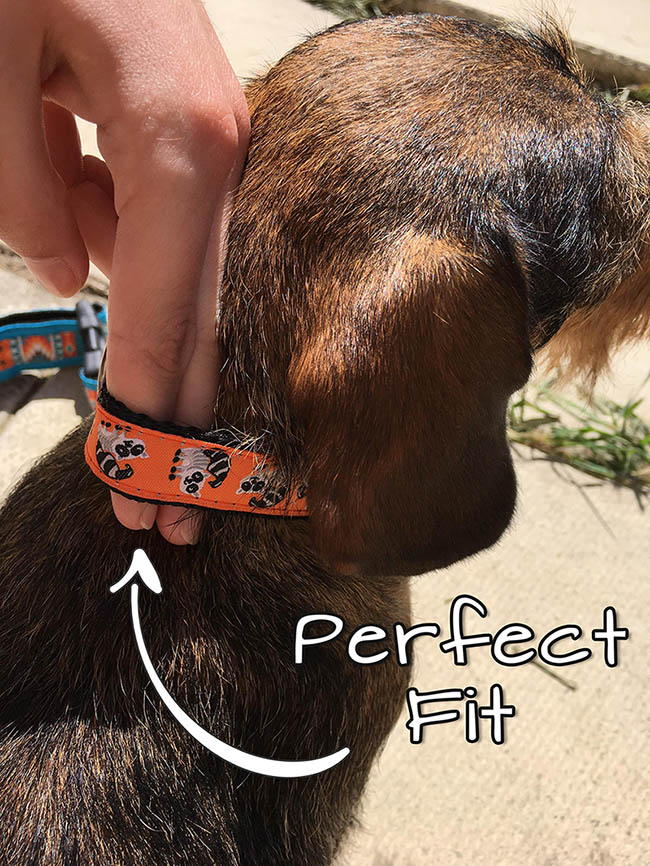 Always remember that dogs come in different forms and breeds. Therefore, if you have two dogs at home in different breed you might as well buy two different dog collars that best fits them. To ensure that each of them is safe and comfortable wearing it. 
Also, dogs come in different neck size, regardless of the breed. One reference to pick the right size is to check whether your dog has a short or long neck. Dogs like pugs have relatively short channels, so the best dog collar for them comes in thin ones. They would feel very uncomfortable if you give them dog collars that are too thick for their liking. In contrast, dogs with long and slender necks are comfortable with wider dog collars. 
Dog Collar Size by Weight
Your dog's Weight is also significant in finding the perfect size for your dog collar. Here is a list of dog's weight in each sizes that would fit them:
10 pounds – 12″ or less
11-25 pounds – 11″ -15″
26-55 pounds – 13″ -18″
56-80 pounds – 16″ -24″

What Sized Collar Will I Need If My Dog is Still Growing?
What Sized Collar Will I Need If My Dog is Still Growing?
Raising a puppy is both fun and a responsibility. Seeing your little one grow into its collar and having a connection with it as they grow older is endearing. As responsible dog owners, however, you should all check whether the dog collar is still the correct size as the puppy grows bigger. You don't want your puppy to be uncomfortable growing up, right?
So, how do you ensure the collar is safe for a growing dog? Especially when they are very energetic and curious. 
You can always use the trusty two-finger trick to adjust the dog collar. And always remember to check the thickness of the collar. It might not be suitable for your growing pup. And might as well buy another one just to ensure the health of your growing furball. 
Another best remedy to ensure you always have the right size dog collar is to buy a collar that has an adjustable buckle. This feature in a dog collar is helpful especially when you still have a young puppy. It would allow you to have the collar for a longer period. It will definitely save you from buying another collar per age and weight of your pup. And of course, will save you money.
What's the most durable and secure material for dog collars?
There are a lot of materials for dog collars. The best and most durable custom dog collars are made out of polyester. They are tough and can withstand even the most energetic dog during playtime. It lasts longer than any materials and is fit for an active and spirited dog such as yours!
Another worth to mention feature of having a polyester cloth dog collar is that it offers a variety of colors and prints. Polyester fabric can easily be customized in different patterns and widths. It is indeed versatile in many more ways. Plus, easy to clean any time and anyhow.
So, there you have it. The ultimate guide to finding the suitable collar for your dog! We hope you picked up some points in this blog to ensure that your dog is as loved and comfortable as ever. We hope that you and your dog are having a great day!