Why is it important to put a bandana on your dog?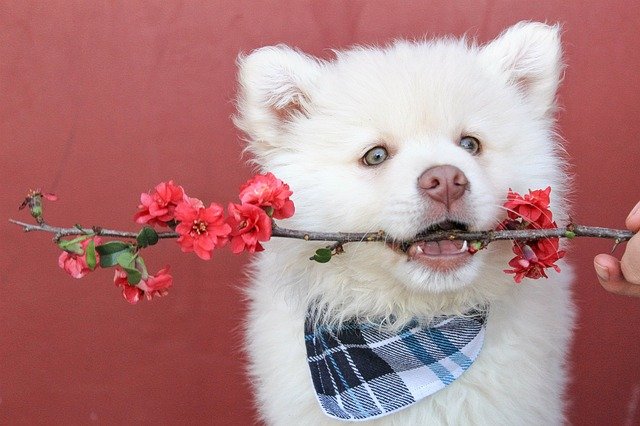 If you are a new pet owner, a question might come to your mind about why there is a trend of putting bandanas on the dogs? Is it just a fashion accessory or does it serve any other purpose too?
Bandanas serve a variety of purposes. They make your dog look super stylish and cool, and also keep them warm or cool as per the climate requirements. They also act as first aid in desperate times!
Some pet owners also prefer to use personalized dog bandanas to send out warning messages to other people.
Let's discuss at length the benefits and the different bandanas that your loyal friend can adorn!
Top 7 Benefits of Dog Bandanas
Are you pondering whether a dog bandana is a good choice or not? Read on to know their benefits.
1. Helps to Keep Your Dog Cool
Dogs are undoubtedly extremely active pets. With them running around all the time, especially outdoors, you must protect them from the heat and sunburn.
Even a dog with lots of furs can get sunburns. A cooling dog bandana will not only help to prevent sunburns but also ensure that your furry friend keeps calm.
Using a cooling bandana will ensure that no damage is caused to your pet. I was so glad to discover this amazing Lycra dog bandana on 4inbandana.com!
Not only did it protect my little friend from the sun, but it also provided a lot of comfort to my dog with its baby soft fabric. Oh, and it can be fully customized! For me, undoubtedly, this is the best dog bandana available in the market.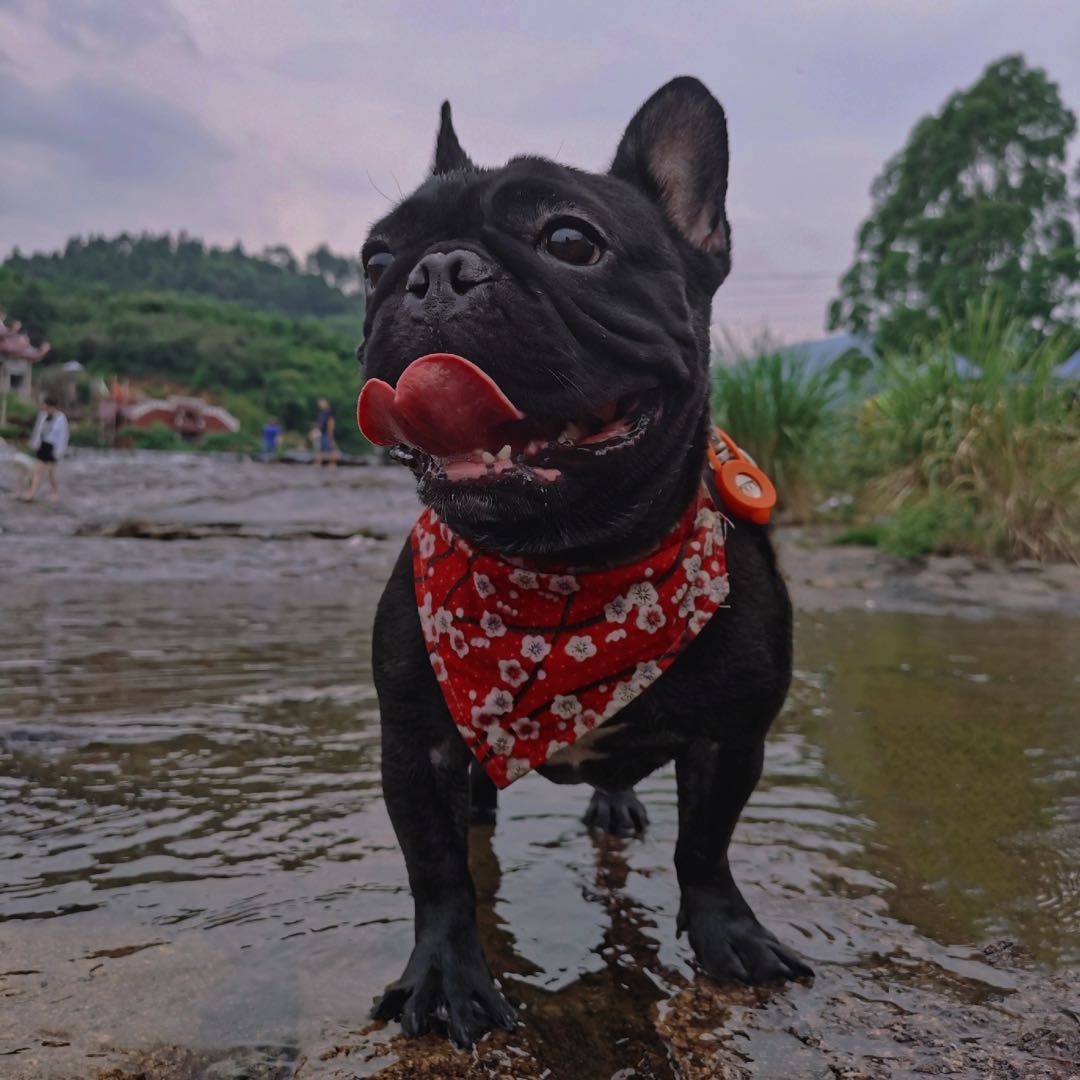 2. Helps to Keep Your Dog Warm
You surely wouldn't want your four-legged friend to shiver in cold. That's where bandanas will come to your rescue!
You can wrap the bandana around your dog's neck and chest. This will add an extra layer of warmth and protect your dog from excessive cold.
3. Bandanas Help to Keep Your Friend Calm
There are few times when your furry friend can get all worked up and stress itself out. In such a situation, you can simply put a comfortable bandana around your dog's chin.
Spray some stress relief spray as provided by a veterinarian across the bandana. The smell from the bandana will help your furry friend calm down.
4. You Can Send Out Important Warning Messages to Other People
Just imagine that your little friend has anxiety issues and you are taking a stroll at a park. A group of kids that are in awe of your dog gather around him, making him extremely anxious. How do you convey the message to all the people?
Bandanas are very effective in sending out some important information about your dog to other people.
Some commons scenarios where dog owners use a bandana to warn others are:
● Blind dog
Some common messages used to convey this information to strangers include "Watch out, as I cannot see!" or a simple "I am Blind".
● Deaf dog
Owners tend to put a simple message like "I cannot hear" or "Do not pat me. I get startled." The reason is that deaf dogs can get overwhelmed easily. Hence it is best not to pat them.
● Dog with Anxiety Issues
It is best to put out a simple message like "I am an anxious dog" to warn other people of your dog's anxiety issues.
● A Dog in Training
I read this really funny message in the park on a bandana, "Let me finish my training first!"
● Aggressive Dog
If you have an aggressive dog, you can have a warning "I bite" or "Do not touch me" on your little friend's bandana.
You can order a custom dog bandana with an appropriate message printed on it. It is best to have catchy color for warning bandanas, as they tend to attract attention almost immediately.
Colors like red on black, yellow on black, or green on black can be selected. You can easily get a personalized dog bandana at 4inbandana.com. They offer a great selection of colors and you can get to see how the bandana will look in just 12 hours via an email. Isn't that amazing?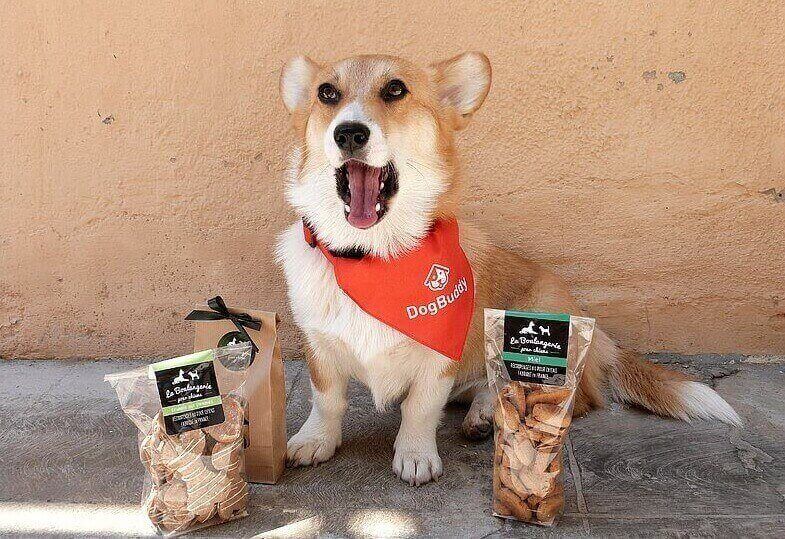 5. Make Your Dog a Fashion Icon
Bandanas are a really cool dog accessory. Get a cool dog bandana and your dog will stand out from the rest!
Bandanas are a way to show off your dog's personality and playful attitude. You can get a variety of designs depending on your furry friend's nature or you can even get one as per the season!
Planning to go out on a warm sunny day with your four-legged friend? How about a stylish rainbow dog bandana?
A funny dog bandana would be a great addition when you plan a picnic with your pet buddies. "I see you have food. I love food!" I got this funny message printed on my furry friend's bandana!
If you have a tall, dark and handsome dog, I think a Camo dog bandana would definitely enhance his personality.
Thus, there are endless possibilities to make your dog a fashion icon.
6. Bandanas Double up as First Aid
This is not the situation we would want your furry friend's bandana to be used. But, you should be prepared for the worst.
It is not always possible that you have a first aid kit with you or you are in a veterinarian's vicinity.
In such a case, you can use a bandana as a bandage for emergency purposes.
7. Health Benefits of A Bandana
A dog bandana can catch loose hair. Hence, this will be beneficial if you have dog hair allergies. Moreover, bandanas will also protect your dog from fleas. Simply put on a dog-safe anti-flea spray on your dog's bandana. This will keep the fleas away.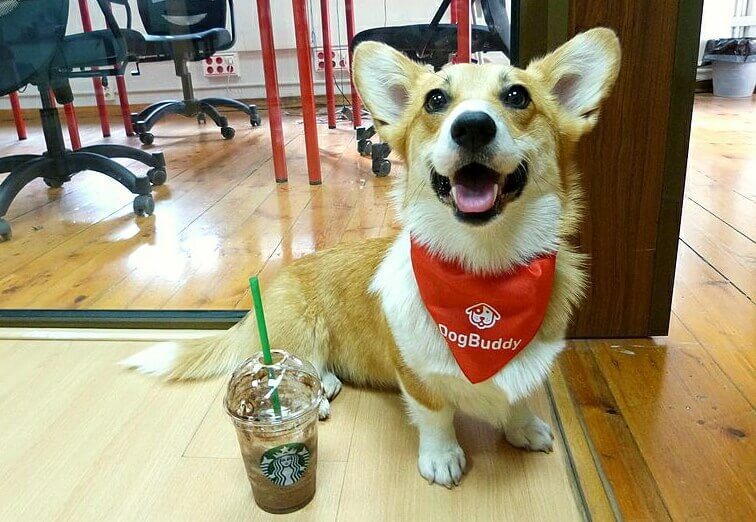 3 Safety Tips While Using a Bandana
While bandanas serve a lot of different purposes, you should consider the below points while using them for your furry friend.
1. Your Dog Should Be Comfortable
No matter how good-looking your dog looks with a bandana, you should avoid it if your little friend is not comfortable in it. Some dogs even tend to be stressed out if they are forced to wear one.
As a thumb rule, you should never force your dog into wearing a bandana.
2. You Should Never Leave Your Pet Unattended While Wearing a Bandana
Always make sure that your dog is under supervision while he is wearing a bandana.
3. The Bandana Should Be of a Proper Size
Your dog should feel comfortable wearing a bandana. The bandana should not restrict its breathing or movement. Properly measure the size of your dog's neck before ordering the bandana.
The bandana should be loose enough so that you can slip your fingers between your dog's neck and the bandana easily.
Final Thoughts – Are Bandanas a Hit or Miss Dog Accessory?
Without a doubt, bandanas are a great accessory for your dog. There are many benefits of dog bandanas.
The parameter for best dog bandanas may vary from person to person. For some, the key factor might be the material while for some, it might be the design.
Nevertheless, you can get a variety of options in bandanas like cooling dog bandanas, funny dog bandanas, cool dog bandanas, rainbow dog bandanas, and camo dog bandanas.