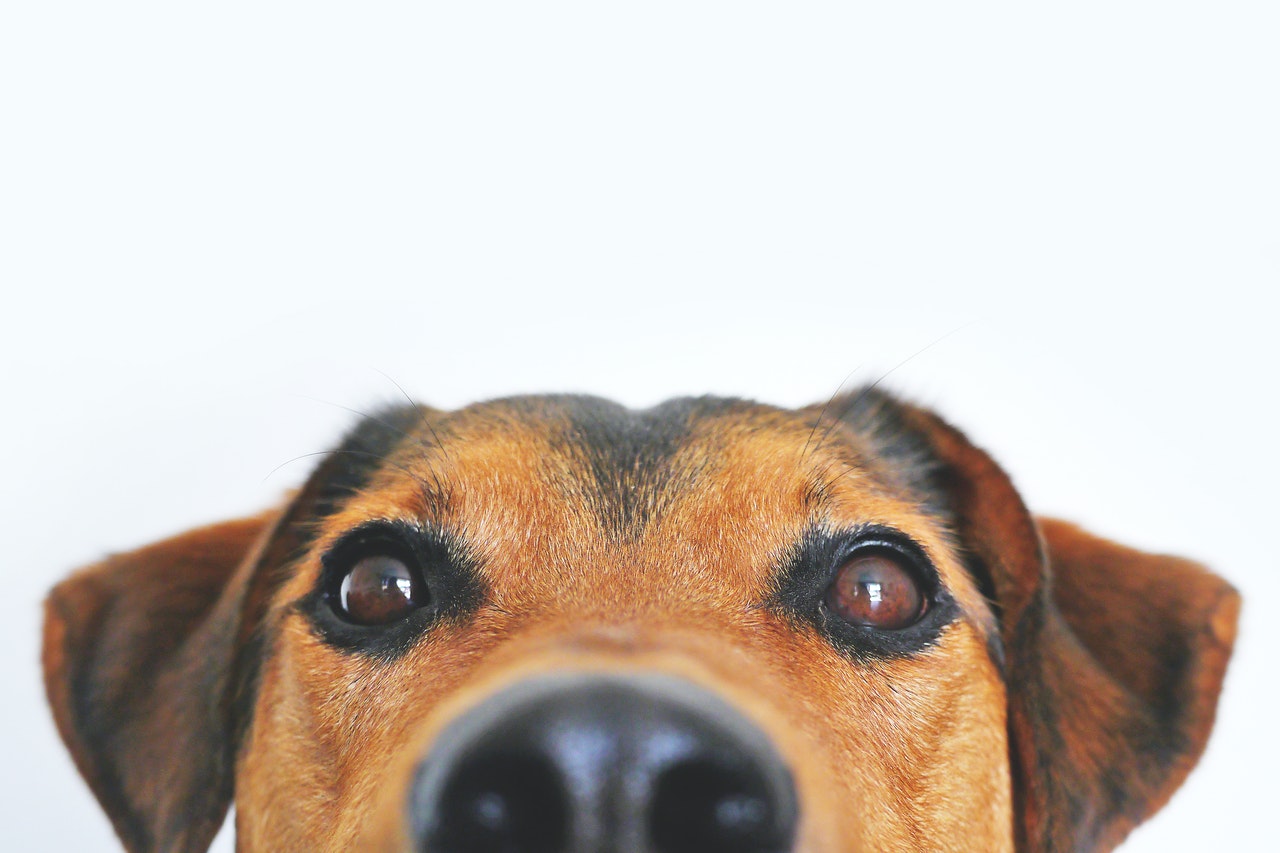 Know why it is important to buy dog bandanas.
Having a dog adds a lot of fun elements to your life. But, along with that also comes an added responsibility to take great care of your four-legged friend, and ensure that he always remains comfortable.
Even though pet owners take great care of the diet and the outdoor activities of a dog, they often tend to forget an important accessory: a dog bandana!
A dog bandana not only makes your dog stylish and fashionable, but it also has many health benefits that are hard to ignore.
Follow us through this article and get a detailed insight about the benefits of dog bandanas, things to consider while getting a bandana, and the best place to buy it!
Top 5 Things to Consider While Selecting Dog Bandanas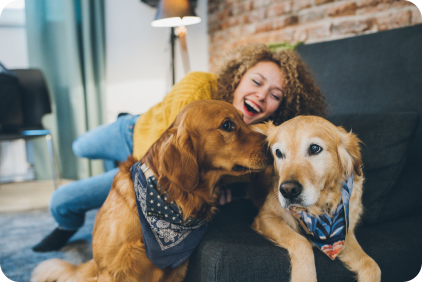 It might seem easy, but selecting the best dog bandana is no easy task. You should consider the below points before hitting that check-out option on the website.
1. Size of the Bandana
It's a no-brainer that a single-size bandana cannot fit all the breeds of a dog. Hence, you must order a bandana of proper size and fit, to ensure that your furry friend is comfortable while wearing it.
You should make it a point to check all the sizing options available at the store, and then select one that would fit on your pet's neck.
I was glad when I found out about the custom sizing options at 4inbandana. The sizes they provide include XS to L, which is great for smaller breeds like Shih Tzu to the giant Labrador that I have!
2. Material of the Bandana
I'm sure you wouldn't want to dwell on the thought that your dog had a severe allergy because of a low-quality material bandana.
So, it is important that you pay proper attention to the material of the bandana. It should be soft and should feel smooth against your furry friend's delicate skin. Adding the extra accessory should not cause allergies or irritation to your dog.
I had few terrible experiences with other retailers. But, my search came to a stop when I got the best quality bandana, made from milk fiber at 4inbandana.
3. Ease of Cleaning
Dogs being active creatures, tend to play a lot outdoors. Hence, you can expect the bandanas to get dirty. Even if your pet doesn't play much outdoors, the bandana will get soiled sooner or later, due to your furry friend's fur and body oils.
Hence, take into consideration the ease of cleaning while purchasing a bandana. It should be machine washable, and the material should not fade or wrinkle.
The team of 4inbandana has done a terrific job at providing machine washable bandanas that are super stretchy and last long.
4. Bandanas That Provide a Cooling Effect
With the onset of summers, your dog can suffer from sunburns by playing outdoors. You should select a bandana that provides a cooling effect to your four-legged friend.
You can try out the amazing Lycra dog bandana on 4inbandana which provides a great cooling effect.
5. Ease of Customization
No one would want their pet accessorized in bandanas that they do not like. Customization is essential when it comes to deciding the best dog bandanas.
As a pet owner, you should have the ability to customize the neck scarf for dog, with the colors of your choice or a logo, or a custom message.
4inbandana has done a terrific job in providing a high level of customization for your dog's bandanas. And you know what's the best thing about it? They even mail you your custom design in 12 hours via email! Isn't that amazing?
What Is the Point of a Dog Bandana?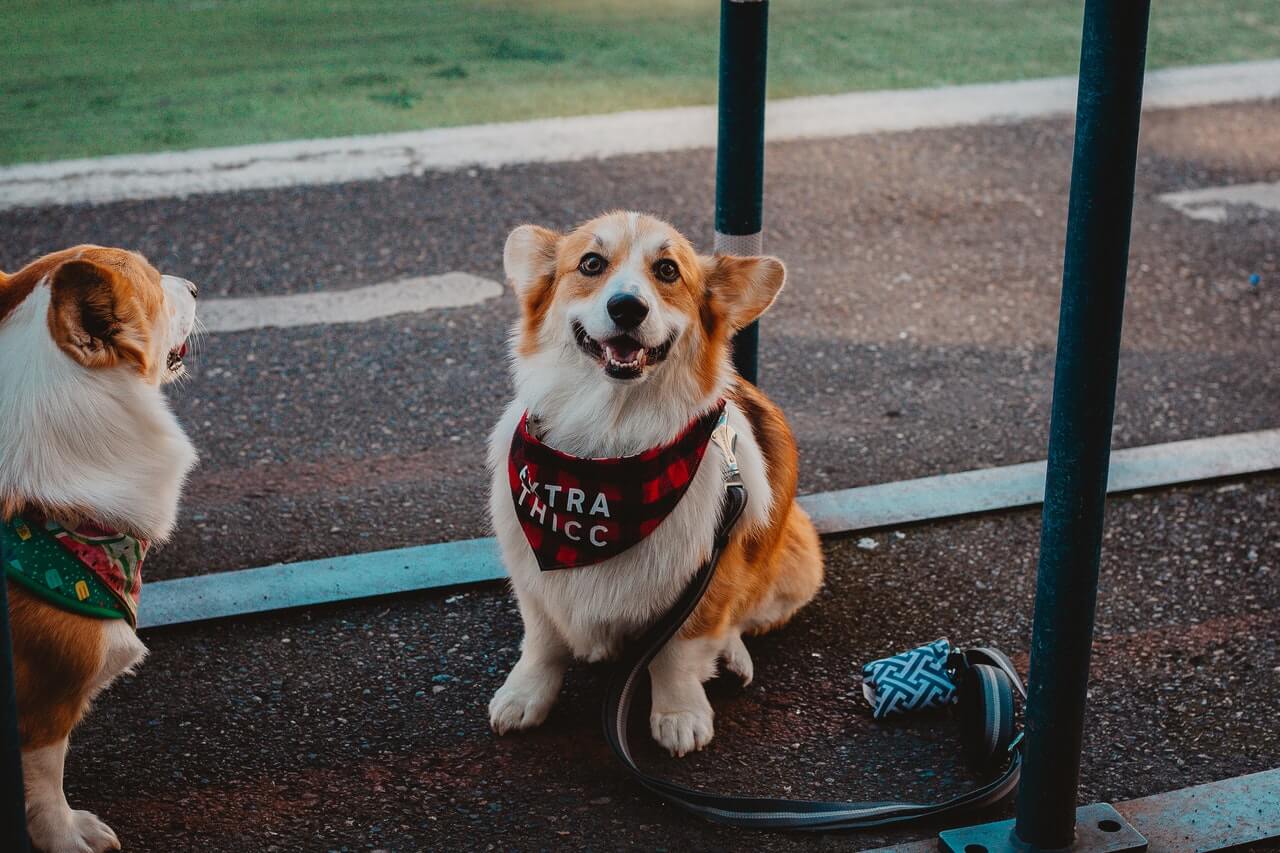 Dog wearing bandanas look super cool and stylish. However, did you know that bandanas also have numerous other advantages? Let's take a look at what is the point of a dog bandana.
1. Prevents the Drool and the Dog Hair to Spread Everywhere
Bandanas help in catching your dog's drool and fur. This prevents the drool and fur from getting spread in your entire house.
If you have an allergic reaction to pet hair, making your dog wear a bandana is highly recommended.
2. Protects Your Dog From Fleas
You can convert your dog's bandana into a homemade flea collar. Simply put some anti-flea spray on the bandana, and your work is done! The spray will keep away the fleas from your dog.
3. Bandanas Can Keep Your Dog Warm or Cold
In cold weather, a bandana wrapped against your pet's neck will act as an extra layer of protection and clothing. This will provide warmth and comfort to your furry friend.
If you want to keep your dog cool and protect it from sunburns and scorching heat, simply use a cooling bandana.
I swear by the Lycra dog bandana which is a great and reliable neck scarf for dogs!
4. Bandanas Can Help Your Dog Remain Calm
If your dog tends to get anxious frequently, you can try bandanas to keep him calm. You simply need to put a dog-friendly, stress relief spray on the bandana and tie it around your four-legged friend's neck.
The smell of the spray will soothe your dog. A thing to note here is that the spray should be approved by your veterinarian.
5. Send Out Warning Messages to Other People
Bandanas work great to communicate with other people if your dog has an issue. You can simply get a warning message printed on the bandana and be assured that other people will not mess around with your dog.
Some of the common situations where pet owners get warning messages printed include:
● A blind dog
● An aggressive dog
● A dog with anxiety issues
● A dog who is under training
If you want to send out a message, it is best to select a bright combination of colors. Yellow with black or red with white would easily attract attention.
6. Bandanas Work As a First Aid
If your dog wearing a bandana is hurt, and there is no medical help available, you can simply use the bandana as first aid. Simply tie it around the wound like a bandage as a temporary solution.
Final Thoughts – Which Is the Best Place to Buy Dog Bandana?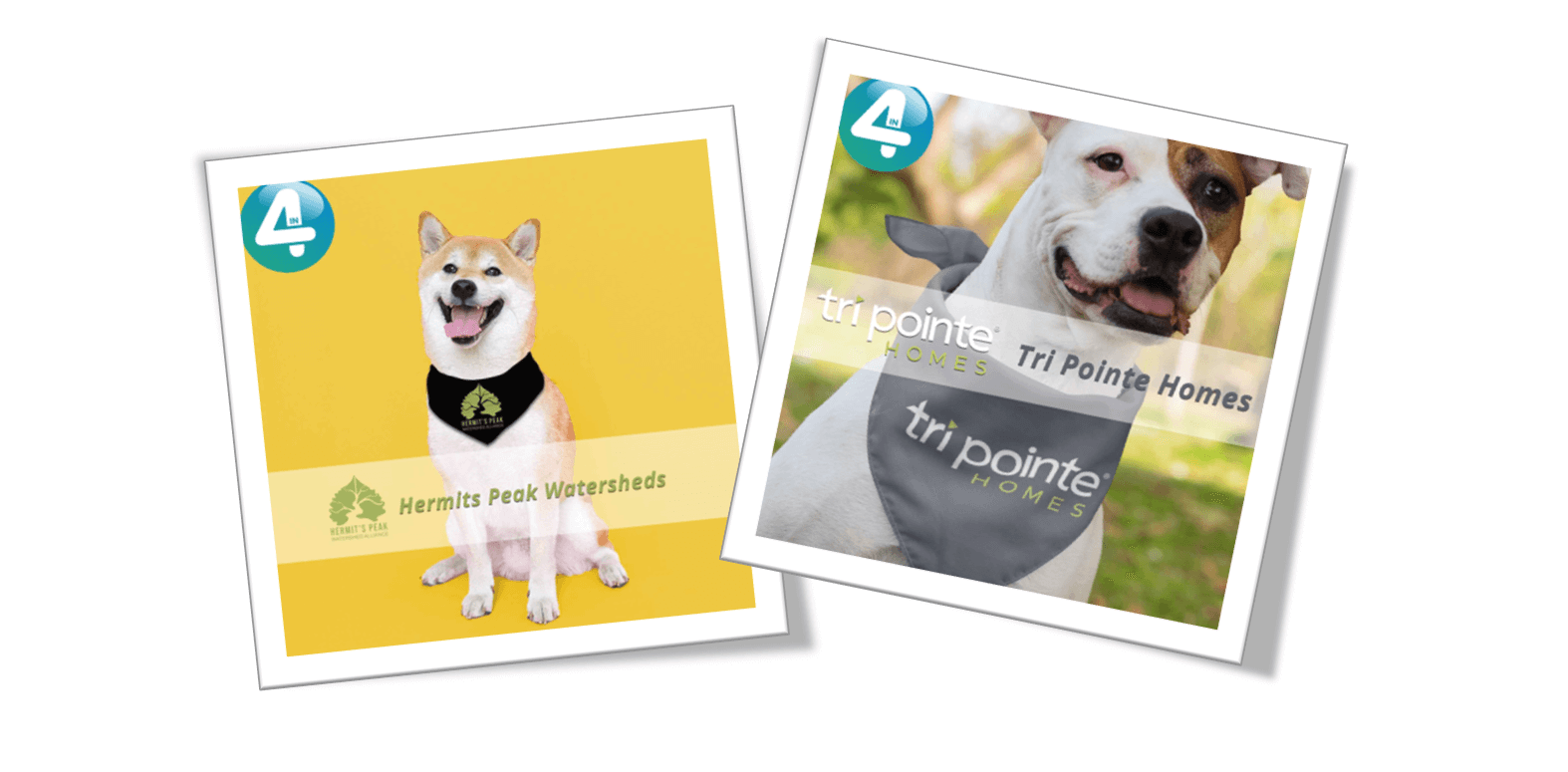 Undoubtedly, a bandana is a great accessory for your dog. However, owing to its popularity, you will get numerous cheap dog bandanas that do more harm to your dog than good.
It is essential that you consider all factors discussed while buying a dog bandana, rather than just simply selecting any cheap dog bandana.
A one-stop solution to all your dog bandana needs is 4inbandana. You can enjoy services like:
● Highly customized dog bandanas
● A great customer support experience
● Secured payments and fast shipping
● A minimum order quantity of as low as 5pcs
● Affordable wholesale bandanas for dogs (above 1000 pieces too)
So, what are you waiting for? Dress your dog with the best bandanas and make them stand out from the crowd!