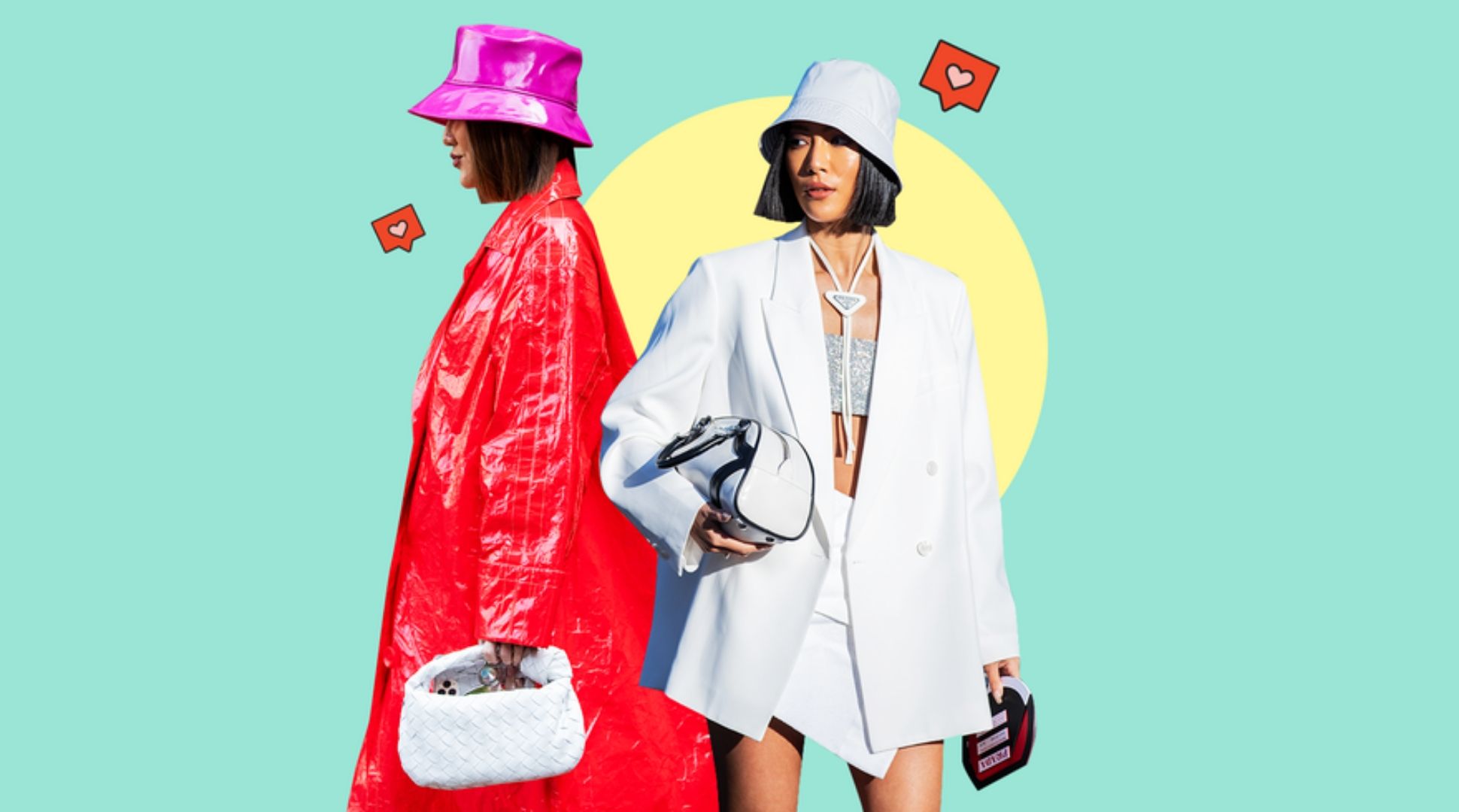 Bucket hats are wide-brim hats that are noticeably popular these days. They give off retro vibes that bring about nostalgic feelings. Not only celebrities and influencers are wearing this ensemble, but a friend or a neighbor might be wearing it around the town!
Bucket hats have been everywhere for quite a while. Are you wondering why they never go out of style? Are you looking for reasons to buy yourself one? Or are you considering keeping a piece to complete your fashionable wardrobe? No matter your reasons for getting here, we'll never let you down!
We will be talking about all the ins and outs of the bucket hat. And at the end of this article, you will know if custom bucket hats are for you. So, read on and have the time of your life!
When can you wear bucket hats?
Bucket hats are not seasonal; you can wear them anytime you want. But some prefer to wear it according to how sunny the sun is or how cold the wind blows. So, here are times you can wear your favorite bucket hat!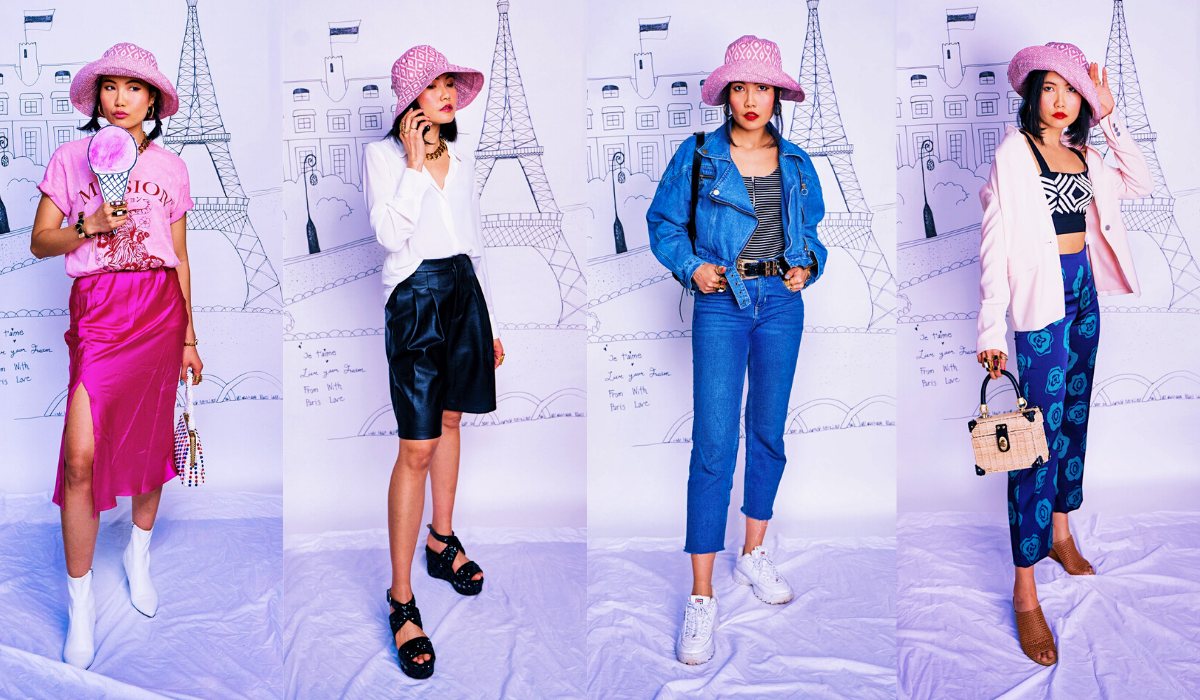 Slip on a breezy button-tee and soft-denim shorts in springtime. Top it off with a bucket hat, and you are ready to go! You can leave some buttons for your tee undone to look fantastic and laid back.
Summer means an all-day adventure. You can go biking, hiking, swimming, and all the strolling. However, it would always be advisable to keep yourself safe from the sickening heat of the sun. Bucket hats are one stylish way to sport a fabulous and ready-to-go fashion while doing all the summer escapades you have on your bucket list.
These hats are sure to give you that protection from the scorching heat of the summer. Its wide brim edge covers the right portion of the face, whichever angle. The truth is, bucket hats remain an unwavering staple amongst all the summer outfits and must-haves that trended. You can see people sporting bucket hats in different prints and colors, enjoying a lazy afternoon by the beach, or exploring a new city. Bucket hat is a handy buddy during this hot season.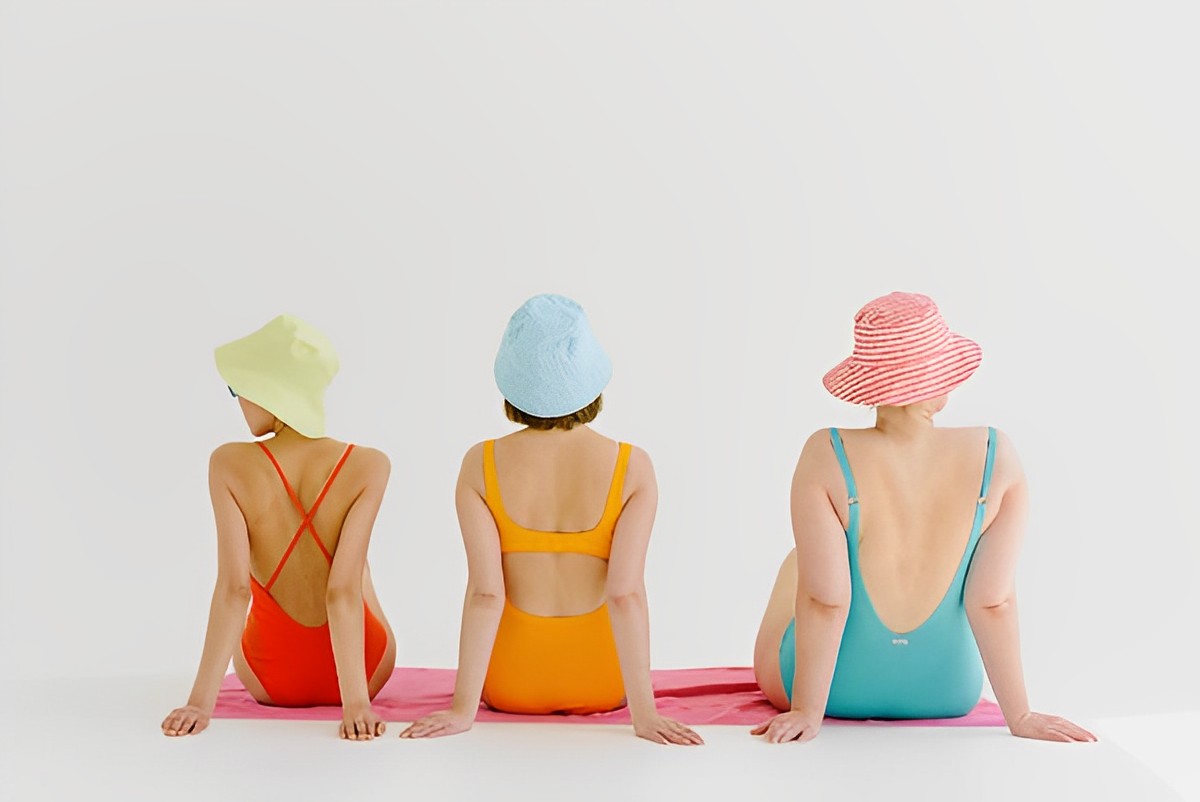 5 Summer Get-ups You Can Wear with Bucket Hat
1.  Wear a bucket hat with your swimwear – It will give your summer wear a twist! You can opt for a plain bucket hat that matches the color of your swimsuit, or you can explore prints to provide an extra edge. In any way, a bucket hat gives that additional classy flick to your gorgeous swimwear.
2.  Wear bucket hat in your t-shirt and shorts – A bucket hat over this casual combo on a hot summer afternoon is a surefire head-turner. It is simple, sleek, and trendy! You can go around without any worries.
3.  Wear bucket hat with skirts – A definite sassy look is a skirt and a bucket hat! You can top it with a crop top or an oversized T-shirt.
4.  Wear Bucket hats with tiered summer dresses – Finish a tiered flower-printed summer dress with a chic bucket hat, and you will instantly be transported to the feel of summer in Venice.
5.  Wear Bucket hats with wide-leg jeans – nothing can beat wearing comfortable wide-leg jeans on a hot summer escapade. Pairing it with a sun-protecting bucket hat is a definite thing to do!
Enjoy Fall with a Bucket Hat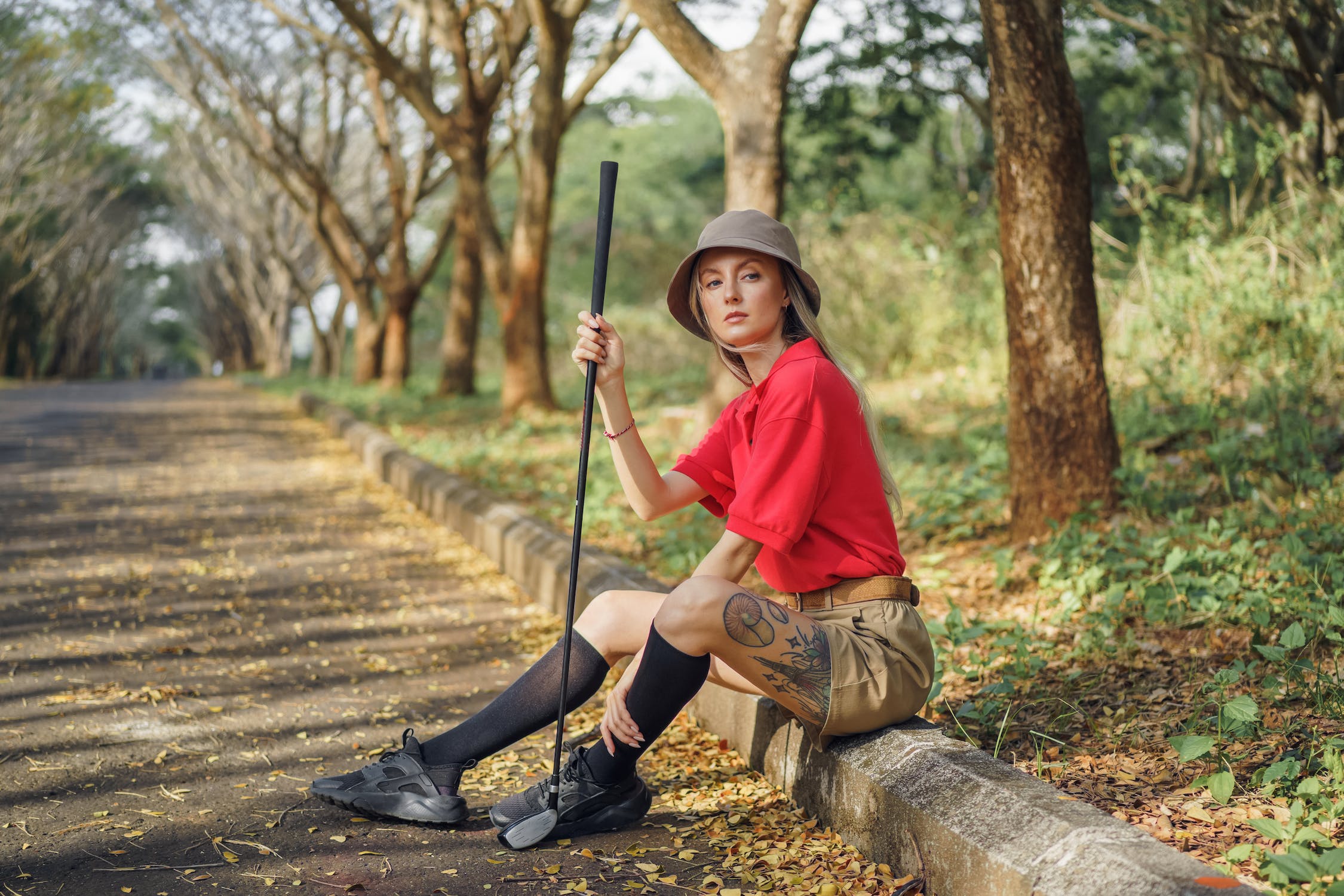 Bucket hats are perfect for any weather or season, especially in between those times when it is likely warm to go for a warm clothing and cold enough to forget about your jackets. Brave the outdoors on a fall with a casual cardigan, jeans, and boots, and complete it with a stylish bucket hat!
Though bucket hats were primarily associated with the hot summer weather, there is no denying that you can also wear them during the winter. It can add a different personal style to an everyday winter look.
5 Tips For Wearing Bucket Hat During the Winter Season
1.  Pick a bucket hat with a warmer material – standard bucket hats are made of cotton, but winter bucket hats are made of thicker fabric, such as wool and fleece bucket hats. It will give enough warmth to your head to lessen the cold winter breeze.
2.  Opt for a bucket hat with a narrower brim – the winter weather usually causes a little gloomy day, so opt for a bucket hat with a narrower brim to keep your eyes free from blocking.
3.  Match your bucket hats with winter staples – you can wear bucket hat with a scarf or coat to complete that winter fashion vibe.
4.  Neutral colors do well in winter – many choose neutral colors for winter clothing because of their versatility in matching with other wardrobe staples. It also brings calmness and gentleness to the sight. In this sense, you can pick a neutrally colored bucket hat to accompany your winter must-haves.
5.  Accessorize! – of course, the bucket hat can also be accessorized. You can put a pin or brooch to give it a more personalized manner and enhance its uniqueness and character.
Why are bucket hats popular? 
Fashion has brought many creative, simple, grand, and unique pieces. While bucket hat comes from practicality and usability, it has crawled their way as one of the fashionable items used by many people from any walks of life.
It looks good on everyone – judging by how popular bucket hats are today, it is not a question that it looks good on everyone. Men, women, and children can sport bucket hats well and incomparable.
Bucket hats is practical – it serves their purpose well, even beyond! It extends its practicality to exquisite statement and style. More so, bucket hats give wearers comfort under the sun or in any season.
It is available in many styles, colors, and textures – a versatile accessory. Available in different forms that would qualify for any purpose and occasion.
So, by all these, plus scrolling through Instagram, Facebook, or any social platforms, we can see that from ordinary people to models and celebrities sporting bucket hats, they are indeed popular. From their usability and versatility in style and season, bucket hats are definitely in the spotlight nowadays.
Where can we buy good bucket hats? 

If you are looking for a trusted bucket hat manufacturer, you can go to 4inBandana. They are a small to medium manufacturer of bandanas, neck gaiter, and bucket hats! You can get custom bucket hats in an affordable and way a too easy process. They have a well-curated ordering website where you can create custom bucket hats for you and your organization. 
Whether ordering for personal use or a more significant event, 4inBandana is ready to cater to your every bucket hat needs. They have high quality yet cheap/affordable priced pieces that are sure best to buy! They can even add up your logo. All these with only in small order quantity. 
4inBandana also gives its customers options when it comes to bucket hat variety. But right now, they offer pieces made of 100% combed cotton. You can choose to have your logos printed or embroidered. Their bucket hats are premium quality with easy-care and machine washable features. 
If you have more ideas about the logo on the hat, you can also visit 4inCustomPatch to customize various types of patches to add personal characteristics to your hats.
4inaBandana delivers specialized custom bucket hats for its customers. Visit them Now!