What is Bandana? Let's peep into a bit of history.
Bandana was originally used in the distant past as a simple piece of cloth. People in the past used it as a neckerchief to protect themselves from dust. But today it has become an essential fashion item for both men and women.
Today, you can get many custom bandanas available in a variety of sizes, designs, colors, and materials. Ample choices to make with custom bandanas.
Where Did We Get this Term From?
As research information indicates, we get the term "bandana" from the Portuguese and the Hindustani languages. The word, "badhanati" in Hindustani (Sanskrit) means "to tie".
This word has a simple meaning. It means a primitive method used to get  a dyeing effect by tying up a cloth. This was a technique called "making tie-dyeing clothing". This was placed in different places of the cloth. So, it prevented the dye from coming into contact with the tied area. And the result, a beautifully designed cloth!
18th Century Bandana:
The shape is formed by cutting a piece of cloth with a square or triangular design. And so, this piece of cloth can be folded and worn around the neck, the head, back of the head ,or cover the face as a face mask.
In the past, the bandana was a very essential piece of cloth for the cowboys. You can still see them wearing bandanas in old Western movies.
Not only cowboys but also farmers, pirates, and railroad engineers used bandanas as their favorite. This helped them to wipe off the sweat and protect the nose and the mouth from dust and dirt.
19th Century Bandana:
In Scotland, in a town called Paisley, the production of shawls emerged. The early Jacquard loom and pattern piracy were the reasons for this. This pattern was later identified as "paisley". Paisley is the most common bandana even today.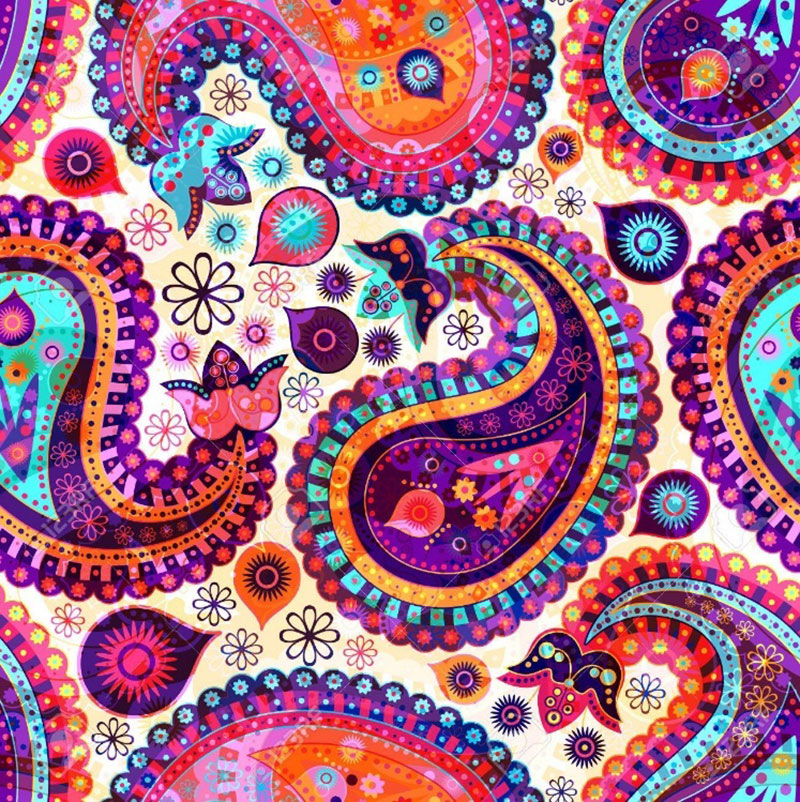 Over the years, this pattern acquired different nicknames. The French people called it "tadpole". In Viennese, it was "little onion". The Americans called it "the Persian pickles". And it was known as "Welsh pears" in Welsh.
20th Century Bandana:
At the beginning of the 20th century, the paisley design was printed on red, blue, and black material. By this time, the bandanas had become very famous. People used these to provide information in the form of sign language. Not only this but also, they were used as posters. Children used the bandanas to play a game called Blind Man's Bluff.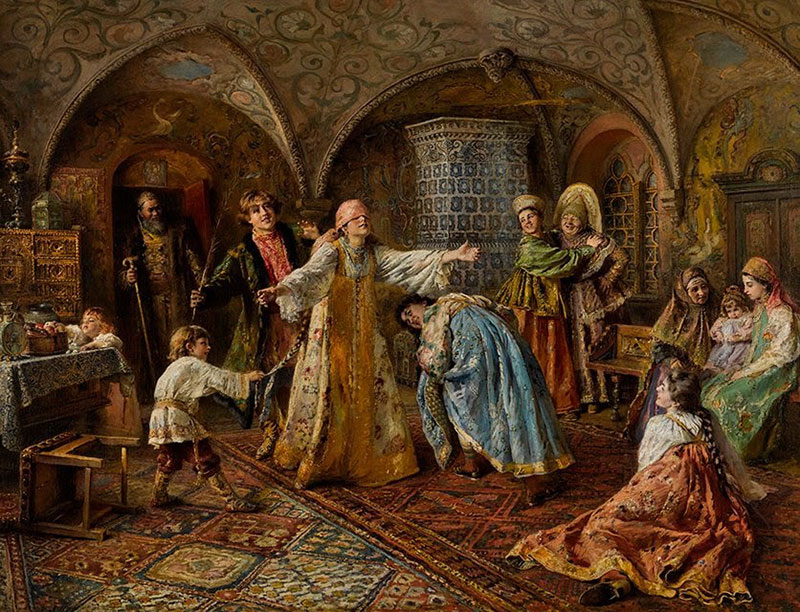 Present Day Custom Bandana:
Now different materials are used to make bandanas. The clothing varies from cotton to poly-cotton. Custom bandanas with different messages and brands have become very popular now. You can now easily find custom color bandanas and custom color masks from online stores across the world.
Many different varieties and a wide range of designs are available. You name it and you get it.
All the present-day bandanas are custom made to provide the customers with a wide range of design, color, and shapes.  Bikers, partygoers, and people of every walk of life use custom bandanas.
You can now buy the most popular square piece of cloth or the newly introduced tube bandana. The latest addition to the custom bandana family is the skull bandana.
Why don't we watch a brief video to find more about the latest addition to the custom bandana?
You can use these custom bandanas in many ways. As
A hair band
A head band
A Wrist band
A Do-rag
A Face mask
A Neckerchief
Most of the users of custom bandanas, especially tube custom bandanas find that they protect them from dust, dirt, wind burn and sun burn. Of course, these bandanas make men and women more beautiful and more handsome!
The benefit of these custom bandanas has not stopped with bikers and partygoers. Fashion houses use these to showcase the different uses of their clothing all over the world. Models wear these and show the people how to beautify them with a custom bandana in everyday life. It not only holds your hair intact on a windy day but also adds color and beauty to our lives.
How to Wear a Custom Bandana as a Neck Warmer.
This is also called a Neck Gaiter. A Neck gaiter is a kind of custom bandana that you can wear when hiking or camping. Some people call these a tube scarf. This type of custom bandana is made of a tube-shaped piece of fabric used with elastic. This is wonderfully versatile. Many love to use these custom bandanas for sports activities and outdoor trips.
There are a lot of ways to wear a tube-shaped bandana. Are you a lover of adventures? Then, this single piece of fabric has multi uses for you. But it is also a fashion item that will add more to your beautiful and handsome body.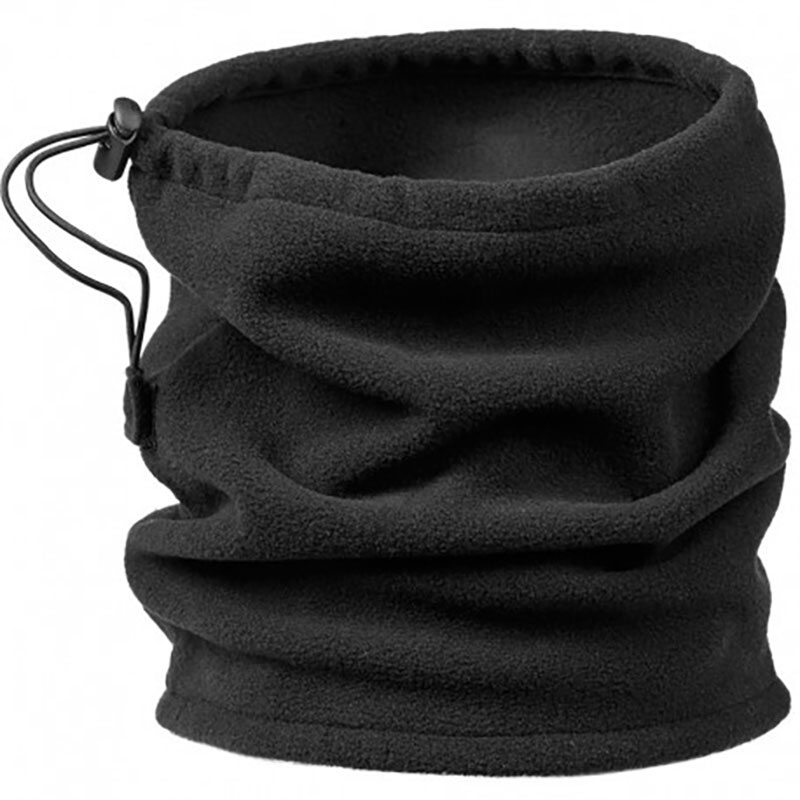 What can You Use Custom Bandana for?
There are ample ways to wear this super multi-purpose piece of headwear. It can be useful for you in everything from camping to skiing. You will find neck gaiters (or neck warmers) in a wide variety of materials. Merino, fleece-lined or knitted are some of them.
These custom bandanas are usually made with a fast – drying and wind-resistant fabric. So, you are protected from sweat and wind causing elements. This unique and flexible bandana will guard you against the drizzle, wind burn or sunstroke.
Suppose you are in an extremely warm or cool weather condition. And any adventure-seeker will have to naturally face this situation.
A tubular bandana or a custom bandana mask will help you stay warm or cool in hard weather conditions. This is very important for adventure seekers. For many sweating hard-core users, the neck scarf is a must. Neck scarf or Neck gaiter will absorb the excess sweat and keep you comfortable. Also, during chillier climates, the moisture-absorbing quality will help you not to lose body heat.
These light weight neck gaiters are perfect for camping and mountaineering. They take up less packing space and have an endless array of uses for you. It is also a practical help to keep any hair out of your face while hiking, running or working.  Even the fishermen find these bandanas useful for them when fishing in the deep sea.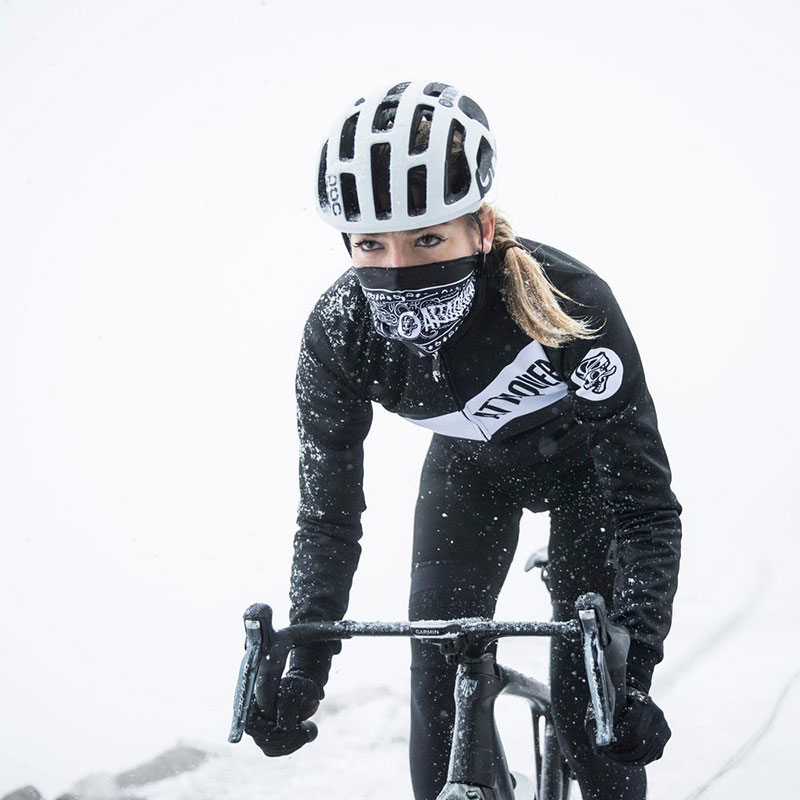 How to Use a Custom Color Bandana?
There are no hard and fast rules to wear a custom bandana. But the followings are some of the popular ways of wearing a custom bandana: You can wear a custom bandana as
A neckerchief
Scarf
Headband
Face Mask
Sahariane
Balaclava
Hairband
Foulard
Cap
Pirate
Beanie
Napkins
Pillows
Wrist band and so much more…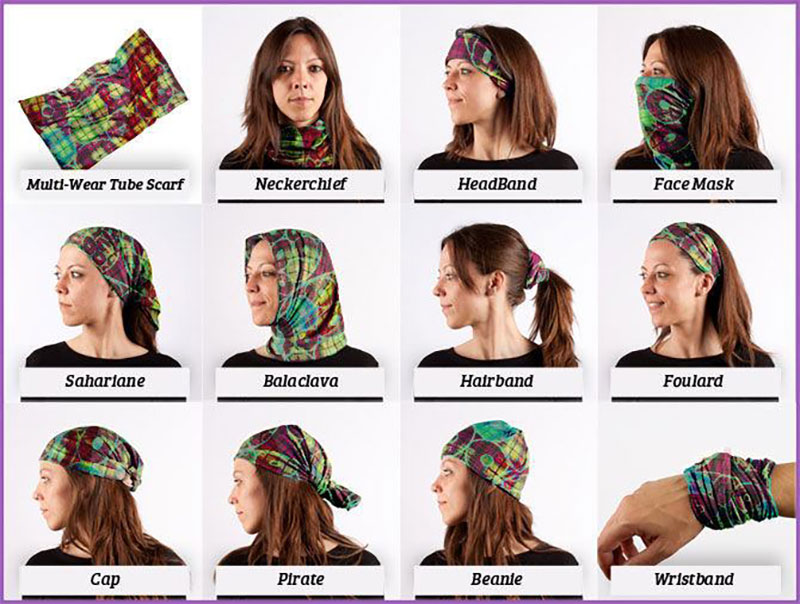 Making a Custom Bandana Mask is Difficult, Right?
Wrong. Luckily, it's pretty easy for you to make a face mask without a sewing machine. You'll need just a bandana and some elastics.  But, of course, if you have a sewing machine, or you're experienced with a needle and thread, you could sew a face mask for yourself. Click here to learn more about it.
Baby Bandana:
This is a custom bandana for babies, just like the regular baby bibs. Baby bandanas are the same but with a variety of colors and designs. While your baby will be comfortable and clean with a baby bandana, different styles would make your baby look nicer at the same time.
As a responsible parent you can keep your baby clean and happy while giving him all the style, he/she deserves in different outdoor activities such as a wedding, party and outing etc. Let your baby have the cutest fashion around!
If you want your baby to keep their dress dry and clean, or look like a cowboy, the custom baby bandanas are ideal. These bandanas are comfortable and stylish enough to wear every day. What is interesting is that baby bandana is more like a fashion. But it is functional as a bib.
Most parents will be OK with 4-6 bandana bibs. But they are not very expensive. So, a parent can have as many bandana bibs as they like for their baby.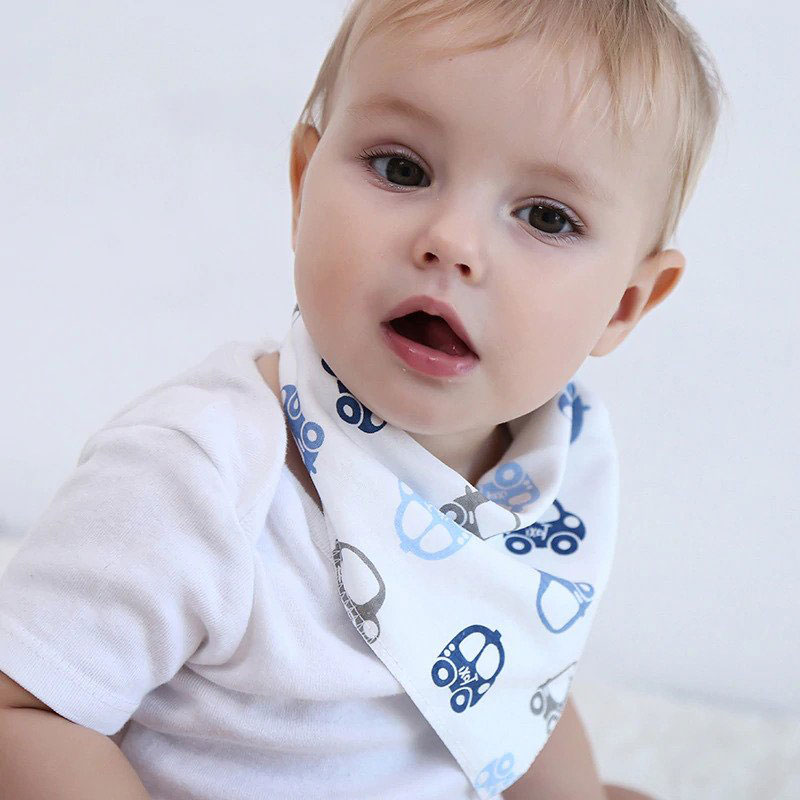 Picture credit: Ali Express. 
Do I need bandanas for new born babies?
Yes. It is a must. Babies always tend to spit up milk, between newborn to six months. As you know, from six months to 24 months, they start to learn to eat solids, drooling or teething. So, the new born babies too need custom bandanas during their infancy years and early toddler years.
Can My Baby Sleep Wearing a Baby Bandana?
No. You should never let your baby sleep with a bandana bib on. While your baby is fast asleep, this might choke or strangulate the baby. So, you should make sure you remove the bib tactfully if the baby is already fast asleep.
Custom Dog Bandanas:
Do you love your pet dog?  Then, there are custom bandanas for dogs too.
Bandanas will look so cute on your pet dog too. But you should find the right size for your pet dog, or else it will fall off because they are so much playful.
Do you want to make a custom bandana for your pet?  Here's HOW.
There are multiple reasons that you should give your dog a bandana:
They look cute. Your dong will love the bandana. It makes your pet stand proud. When you put it around your dog's neck, it would surely wag its tail.
Custom dog bandanas are great for dogs that need special treatment; Some dogs are anxious. So, you can get or make a bandana that says your dog is anxious. (Or not anxious as the case may be). Also, you can print the phrases: "doesn't like being pet", "I am aggressive" etc.
You can buy custom dog bandanas that are more visible in the dark. You can wear this on your dog for night time walkies. These are great for oncoming bikers, vehicles or people.
There are bandanas especially made for support dogs, guide dogs, therapy dogs or any type of working dogs (or you can make them yourself, can't you?). For example, working dogs in training usually get a custom bandana signifying not to distract or disrupt them as they are working or trying to learn.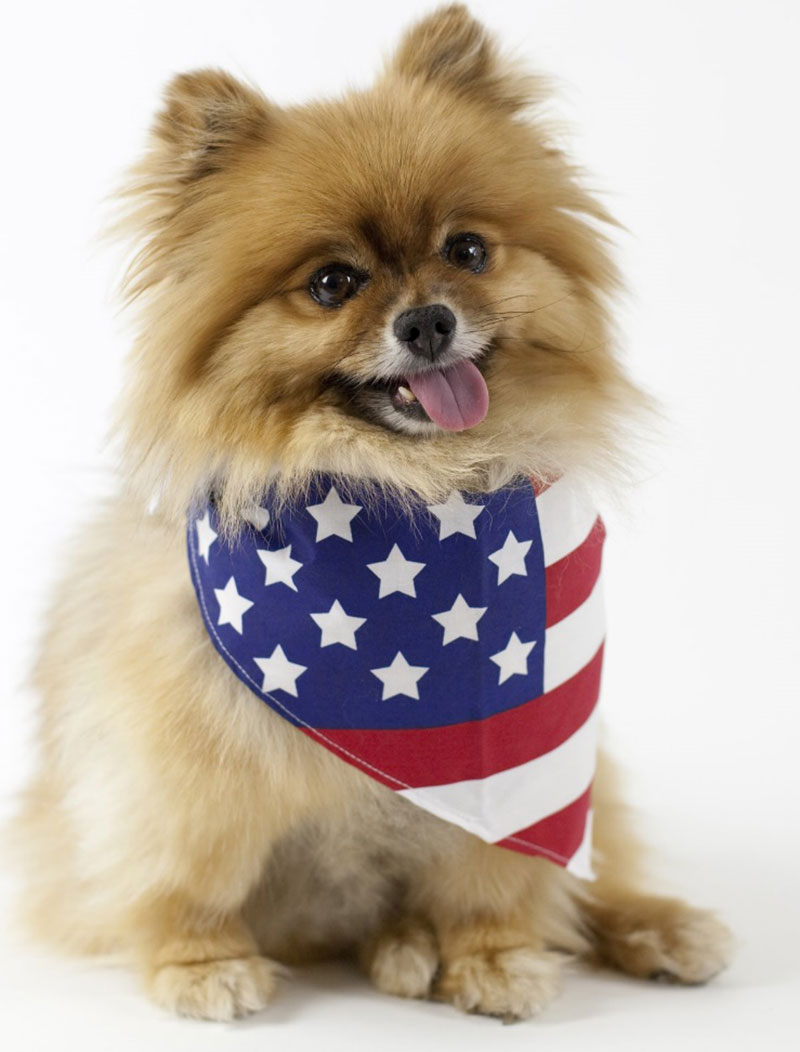 One thing is certain; the bandanas are here to stay. And this can be attested to its use and survival since the 18th century.  Who knows? It might go beyond the 21st century and beyond. These custom bandanas have been widely used in homes by house wives, children, their dads and people in the field.
Miners needed it at work. Bandanas helped them wipe the sweat off their face and necks. Bandanas help prevent dirt and dust from finding its way into the nose and the mouth when being worn as a face mask.
When you look back into the days of the cow boys, you will know that this piece of cloth was used as a neckerchief most of the time. Also, this was the time when it was first used by many criminals during crimes and robberies (as per the history).
In the 1970's, the San Francisco LGBT community used it as a way of secret communication. In the 80's, different gangs of criminals used it as a mark. For example, the gang groups, The Crips and The Bloods, used the red and blue colored paisley designed bandana to indicate their gang colors.
In the late 80's and 90's, the musicians wore these custom bandanas with different colors and different designs as a fashion statement. But many bikers adopted them not only as a fashion statement but also as a protection against extreme weather conditions like harsh wind, cold, sun and dust.
Well. Today, the custom bandana is no longer just a squared piece of cloth. These custom bandanas, especially tubular custom bandana, has become a popular must for many bikers. This is due to its multi-functional use as well as its comfort of wearing. All they have to do is just slide it down the head, past their eyes and nose. And finally place it around the nose, mouth and neck area covering all three areas.
See, how much a custom bandana can do to make you more beautiful or handsome while keeping you safe and comfortable when you wear one!