Sports like skiing and snowboarding need not only the expertise on how to maneuver gears onto the snow. Knowledge on how to protect yourself and keep your neck warm from the chilly weather is required. It is essential to protect not only the body but as well as the extremities. It may be easy to cover the hands and the feet by simply slipping into socks, shoes, and gloves. But how will you protect your face and neck? —— The neck warmer is a good choice.
Neck gaiters have been available for years and have been enjoyed by many sports and outdoor adventurers. Neck gaiters are closed tube fabric used to cover the neck up to the face. There have been many ways on how to wear neck gaiters and how to use them. One of its distinguished purposes is as a neck warmer. A neck warmer is a neck gaiter that is used to protect the neck and the face from extreme cold. It keeps the neck warm and covered while keeping your hands free from doing what it has to do.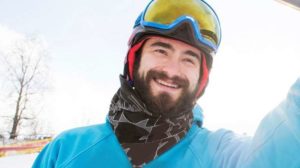 There have been many terms coined for neck gaiters. Such as multifunctional headwear, tube scarf, neck warmer scarf, and some call it "buff" which can refer to a trademark brand. While technically, neck warmers are intended for cold weather, neck gaiters are for both warm and cold weather. To sum it up, both the neck gaiters and neck warmers protect and cover the neck.
Things to consider when buying neck warmers
The best material for skiing and snowboarding should be, first, lightweight and breathable. Of course, you will be out in the wild. You have all the gears to take care of. And the last thing you need to worry about is a ski neck warmer that adds weight and won't let you breathe properly. Additionally, one needs a type that is moisture-wicking and warm. High-quality neck warmers' material can be of polar fleece dralon, wool,  and synthetic fabric.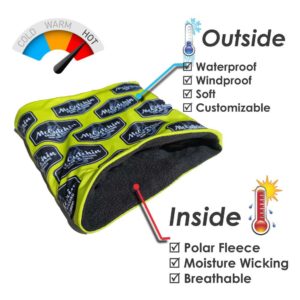 Talking about the materials' weight, one should be meticulous when analyzing the ski neck gaiters. Since most wool neck gaiter and fleece neck gaiter fabrics have a variety of weights from thin, lightweight to heavyweight, their breathability should be considered. Note that the heavier the fabric, the less breathable it can be. Therefore, for skiing and skateboarding activity one can opt for a mid-weight material that is both breathable and provide enough warmth. For examples is 4inbandana's polar fleece neck gaiter that weighs only 53g, which is equivalent to the weight of an egg.
Remember that it will be an ultra-active day, and you need to be wearing your snow gaiters throughout. The last thing you have to worry about is being uncomfortable and be suffocated by your neck warmer. Choose from the different sizes in the market before finally deciding. Be sure that it fits you perfectly and is 100% comfortable to wear.
The weather is always unpredictable. It can be snowing right now, but it might stop in the next minute. You can't be changing from one neck snow gaiter to another in this case. Suggestively, you need to choose a piece that is versatile in any form of weather condition.
Admittedly, one of the top considerations of many buyers when it comes to choosing items is its style and color. Of course, we all wanted to have a stunning and desirable look at all times. And a style and color that fits our taste are a must-have. Though these things do not matter on the item's usability, they rather bring a good impact on the user's confidence and aura. Luckily, there are many ski and snowboard gaiters of different unique styles available in the market already.
There are many ways to wear and style neck warmers. Here are some of the best ways.
Neckerchief or Scarf– simply, pull the material over your head down to your neck. Let it fall loosely on your neck. A stylish and simple way to warm your neck! You can also pull it up below your chin to bring extra warmth to the whole of your neck.
Hood– Keep the front side of the winter neck gaiter below your chin. Pull up the backside until it covers your head.
Facemask – You can start with having the warm gaiter mask on your neck and then pull it up just below your eyes, covering your nose and mouth.
The Best Neck Warmer for Skiing and Snowboarding
One best producer of neck warmers in the market is the 4inbandana. They are prominently known for their best neck warmers in different styles and forms. They also customize prints and designs based on your brand or preferences. Here are some of their top-notch neck gaiters for skiing and snowboarding.
This warm ski gaiter is made from a dralon fabric. It is a type of artificial wool that is made of premium quality. Overall, it has good warmth retention. Available in bright and vivid colors. The diamond-like luster on its surface makes it stand out amongst neck warmer fans and makes its way to be called diamond velvet.
This type of gaiter mask is made perfectly for those people who are fond of skiing, snowboarding, and other winter outdoor activities. This ski neck warmer is highly customizable and features a comfortable and lightweight fabric. It also has a stretchy fabric that allows anyone to fit perfectly on the neck warmer. It has hemmed ends that doubles its durability purpose.
Another promising neck warmer from 4inbandana is its double-layer face gaiter. It is one of the best neck warmer for winter activities, especially as a ski gaiter and snowboarding gaiter. It is multi-usage and can be used for many other purposes.
This highly customizable double-layer gaiter is made from an ultra-soft fabric that keeps the user warm and comfortable while wearing. 4inbandana designed this neck warmer specifically for dynamic individuals who loved to be adventuring in the snow.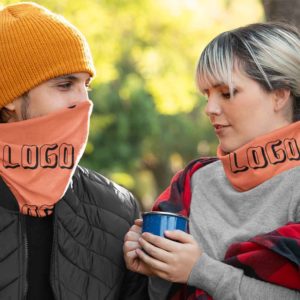 4inbanda's double-layer neck warmer is of high-quality windproof material that does not only keeps the user warm but also protects them from dust or pollen. It has a quick-drying feature that allows anyone to wash and dry it easily fast. Like the Ski neck warmer this double layer neck warmer is a stretchy and one-size-fits-all kind of item.
The best example of a fleece gaiter is this polar fleece neck warmer from 4inbandana. It is made from the combination of polar fleece and milk silk fabric that sums up a better warm-keeping feature throughout the activity in winter weather. It is breathable and comfortable as well. The fleece material of this neck warmer keeps the cold wind from your skin as well as the wick moisture. Keeping users ultra-safe from the cold and wet feels of the winter season.
Accordingly, it has a high warmth-to-weight ratio that makes it less bulky, lightweight, and easy to carry around. Another multi-purpose piece from 4inbandana's neck warmer collection is considered as one of the winter essentials.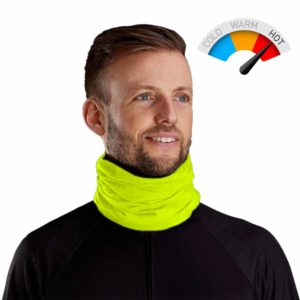 All these and more neck winter gaiters are available through 4inbandana's shopping store. They all have high-quality pieces with great style and are customizable. 4inbandana is a brand dedicated to standardized neck gaiters and give its customers the satisfactory service that they deserve.
Enjoy the fun and adventure on the snow while skiing and snowboarding with quality neck gaiters at hand. Visit 4inbandana's and get yourself a treat!