If you are an outdoor enthusiast living in Hawaii, you have probably sought out the best cooling neck gaiter store around. Cooling neck gaiters are the best remedy for the heat, especially in a humid state such as Hawaii. The state of Hawaii has humid months. And above the average humidity the rest of the year. Lucky if you have found the best cooling neck gaiter already.
What is the best cooling neck gaiter?
A neck gaiter is a tubular-shaped fabric that is worn on the neck. It generally covers and protects your neck area from heat or cold. Specifically, people with an active lifestyle use a cooling neck gaiter to preserve their exposed neck from the sun's damaging heat. At the same time, a cooling neck gaiter keeps this area of their body cooled and relaxed. They are giving them extra comfort amid their vigorous activity under the sun. 
Your content goes here. Edit or remove this text inline or in the module Content settings. You can also style every aspect of this content in the module Design settings and even apply custom CSS to this text in the module Advanced settings.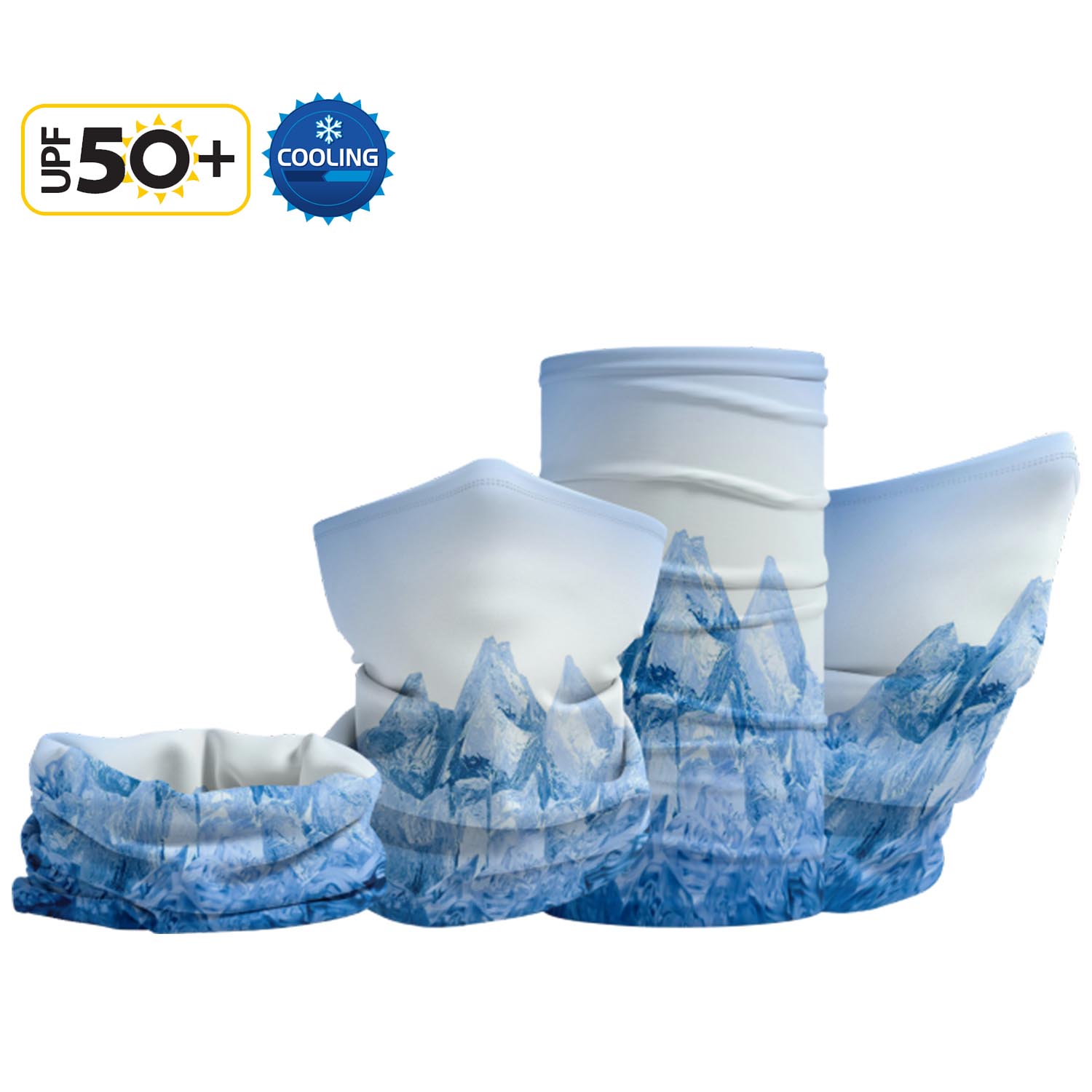 Top 5 Features of the Best Cooling Neck Gaiter
Made from Ice Silk Fabric– The best cooling neck gaiter's primary feature you should take notice of is its fabric. The best material for a cooling neck gaiter is made from ice silk fabric. An ice silk fabric is ultimately comfortable and smooth to the skin. This is a technology developed by combining nylon and spandex fabric. It results in a modified polyviscose fiber that provides an ice-cold feeling while wearing, thus its name.
Both the Ends are Hemmed Perfectly– Hemmed ends assure users better quality and experience. Since it would refrain from getting raveled easily, unlike other custom neck gaiters available in the market today, this feature makes it wearing flexible in anyways.
Cooling Effect– Of course, one top feature to consider is the cooling effect it gives to its users. An ice silk fabric made custom neck gaiter can ideally give you the satisfying cooling feeling you need when you are out and about. It helps you sustain the pressure of being under the sun's heat while doing your tasks or activity.
UV Rays Protection– A cooling neck gaiter can help to protect the exposed part of the body from the dangers of the sun's UV rays. But a cooling neck gaiter with UV rays' protection is exceptional and should be on the list. It is an advantage to have the ability to double up protection.
Moisture-wicking Ability– This feature enhances the user's experience as it fastens the drying ability of the cloth and enables the user to go on their activity with no interruption. This technology brings all the moisture to the top layer of the fabric. To be exposed to the air and heat, thus drying it quicker. This technology enables users always to feel dry and cool.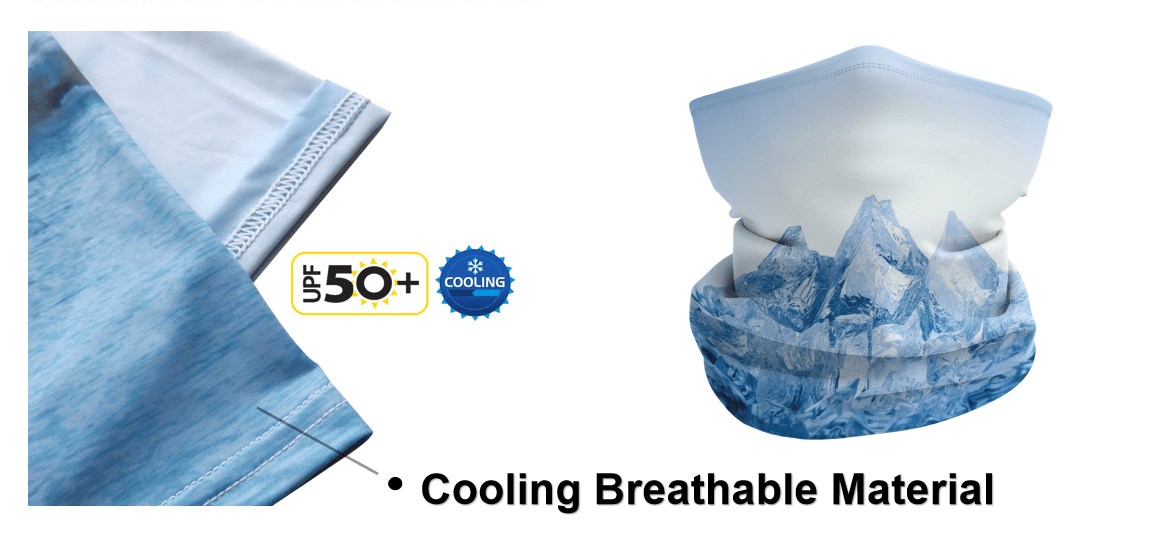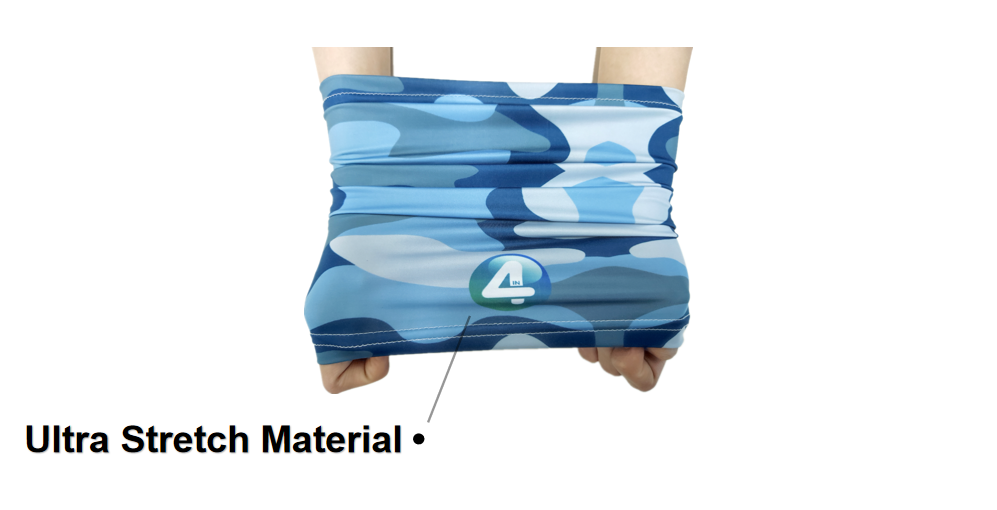 Who Uses Cooling Neck Gaiters?
1. Construction Workers– Construction is a hard labor job, and it needs proper protective gear to make the work smooth and worry-free. Aside from the significant safety gear required, a cooling face gaiter can make difference in a Construction worker's daily. It will keep them cool and dry throughout a challenging day at the construction site.
2. Police– A self-sacrificing job to protect the people; that's what the Police do. It will give them an extra advantage to roam around, keeping everyone safe and sound, and having a cooling neck gaiter. This will not only add flair to their overall look, but it enhances self-protection from the inevitable heat of the sun.
3. Athletes– Everyday training is already a significant challenge to athletes. And with the aid of a cooling neck gaiter, they can avoid being bothered by too much sweating and heat. It is helpful for them to have something that they can quickly grasp to wipe off sweat or cool off their feeling.
4. Adventure Seekers– People with this lifestyle are always out and about. They're always game for any outdoor adventure. Ready to explore. And what's the best accessory they can have all the time? A breathable cooling neck gaiter, of course! This will keep their enthusiasm and agility going beyond without hurdles and hustle. They are constantly feeling cool and fresh and protected.
5. Healthcare Workers– Cooling face gaiters are thin to keep that ultimate cooling and quick-drying effect. However, its fabric is made to protect and cover us from dust and dirt, including some bacteria and germs. Though not clinically proven, a neck gaiter can come in handy any time, especially when you run out of facemasks at this time of the pandemic.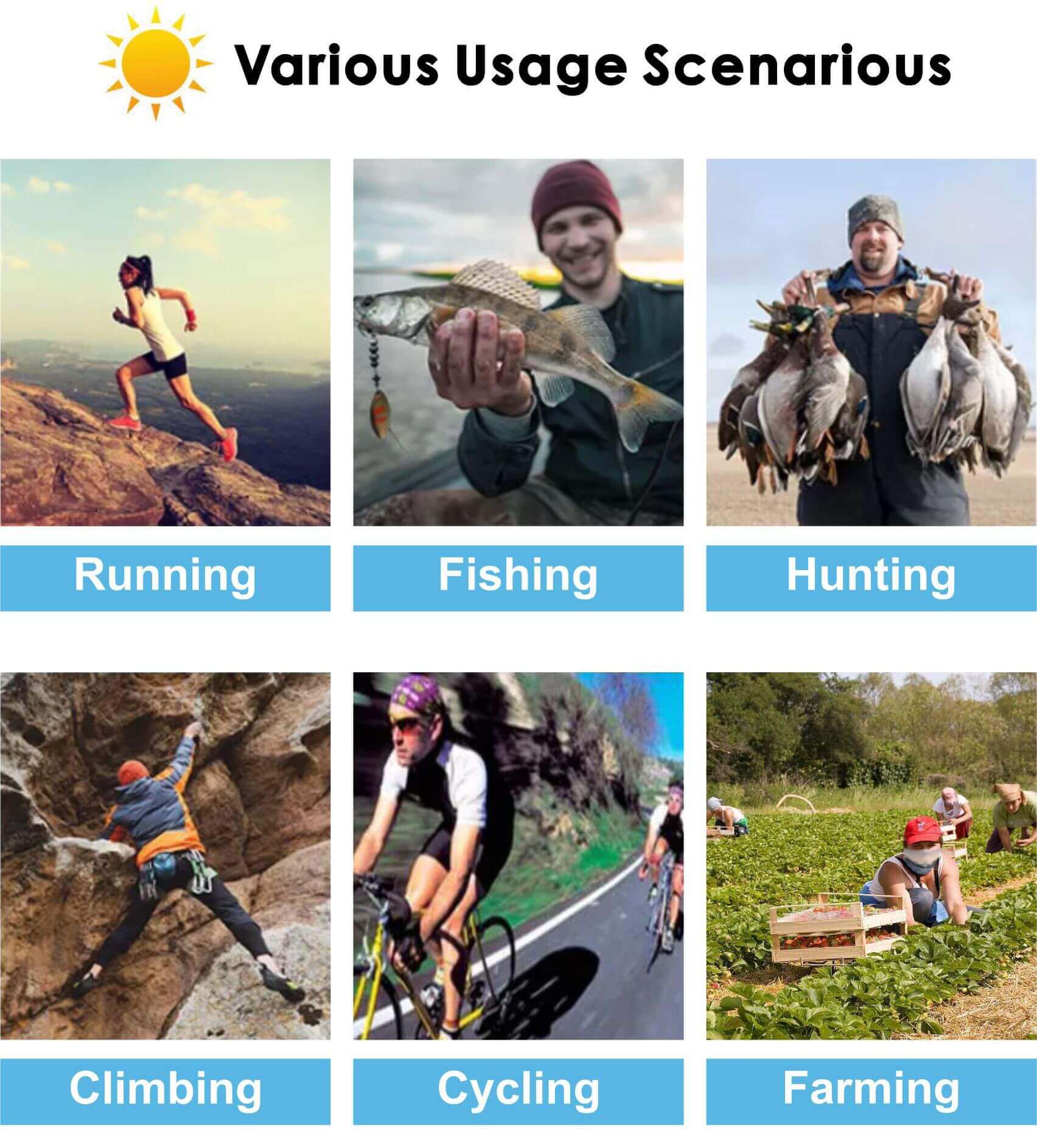 Ways to Wear a Cooling Neck Gaiter While Enjoying Tropical Hawaii
Neck Scarf– This is the number one way to sport a neck gaiter, especially when going around a tropical state like Hawaii. It protects your neck 100% while not limiting your hands from exploring.
Hood – If you are bothered with your hair quickly, you can pull over your neck gaiter up to your head, making a hood. It will keep your hair away from your face thoroughly.
Head Band– Like the hood, wearing a neck gaiter this way will keep your hair off your face. And it can add style to your outdoor outfit, especially when you are wearing a colorful or customized neck gaiter.
Balaclava – This option allows you to thoroughly cover your head, neck, and face from the heat of the sun. It will give you the cooling effect as you venture to the wonders of Hawaii.
Facemask– A breathable cooling neck gaiter can also be worn as a facemask. Though it does not replace the efficiency of a facemask, it can already do you wonders, precisely when in an open area.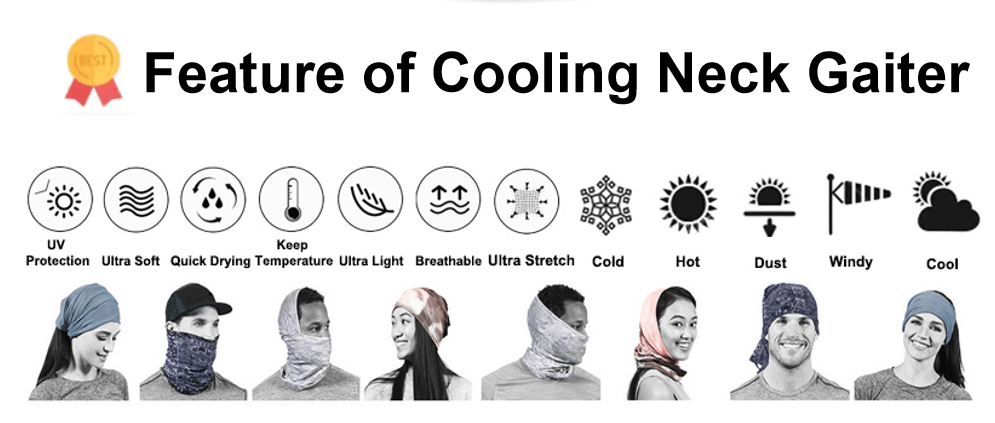 Where can you Buy the Best Cooling Neck Gaiter in Hawaii?
At 4inbandana, you can be assured you get what you want and expect from a cooling neck gaiter. They are a factory-based company specializing in producing neck gaiters of all kinds. The company has been making a name in the industry for years now. And so far, they maintain to be true to their promise of quality, innovative, well customized, and standardized production service.
4inbandana aims to provide the market with selling a small batch of customized products. This gives way to those clients who wish to order cooling neck gaiters wholesale but with a lower minimum order quantity at a bulk price. They have seen the super high prices of bulk orders and have studied how they can provide it for clients to easily enjoy themselves.
Aside from that, they have created an online ordering website to reach out to a larger market, especially in the USA. They have continually developed their system to give their clients smooth and worry-free transactions. With excellent customer service assistance and a talented design team, 4inbandana is getting its way to top up the game. 
4inbandana envisions helping small and medium-sized enterprises to promote their brands by providing these services to them. Their objective is their customer's utmost satisfaction. To give hassle-free deals and timely product delivery as well. In addition, they also have a website – 4inlanyards, specializing in custom lanyards, ID cards, and badge reels, event badges, etc. and providing super professional customization services for many companies and events.
What are you waiting for? Go to their website and check what they got for you.