At Bright Star Buddies, they always make sure their products are not only cute, but also super durable. They have a rough dog testing team and put their products in some extreme situations, it turns out that their product range is always at the top! Therefore, many dog owners like their high-quality custom dog bandanas.
Dog Bandana with Lots of Designs
Dog Bandanas for Sibling
There are 155 design styles, 28 design colours and 19 fonts for you to choose from.
Do you want to make custom dog bandanas even more special? Bright Star Buddies' dog bandanas are crafted by a team in Australia. Each custom dog bandana design is printed directly onto easy-to-clean polyester fabric, which makes the print pop and stay vibrant for years to come!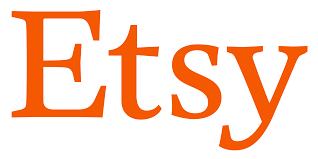 Etsy is a global marketplace for unique and creative goods. They combine creative entrepreneurs from almost every country in the world with buyers of special items to offer the most unique and personalized dog bandanas.
Embroidered Premium Lumberjack Plaid Dog Bandana
Slide on Dog Bandana with Dog's Name
Rainbow Sprinkles Dog Bandana for birthday
Personalised God Bandana with 2 Adjustable Snap Buttons
There are 4 colour changing: white to yellow, white to pink, white to blue, white to violet. In addition, 29 thread colour options for embroidery dog bandana.
When you are clueless about buying a dog bandana, please come to Etsy to find it. Just typing dog bandana in the search box will bring up a large number of styles for your reference, so you don't have to struggle anymore!

Over the years of experience, PETHUAS has perfected their designs to fit dogs of all shapes and sizes. Designed to the highest standards in Australia, PETHAUS' dog bandana is so good even your humans want to steal it!
Billie Jean Denim Dog Bandana with Patches
Two Text Colour Denim Dog Bandana
Studded Denim Dog Bandana
Satans Little Helper Dog Bandana with Colorful Text
Most dog bandanas in PETHAUS are made of denim fabric. You can customize the dog bandana based on the material, which is suitable for large and handsome dog breeds.
Do you want to put patches from your shopping cart on your dog bandana to make your dog more accentuated? Just add any patches you like from PETHAUS, and they will add these for you by machine for free.

SPATZ is an Australian owned family business with affordable prices. Their line of personalized dog bandanas are fantastic, durable and of the highest quality. From modern designs and bright bold colors to rock star themes and more, they make awesome gifts.
Small Dog Bandana with Plastic Buckle
Personalised Dog Bandanas
Washable Dog Bandana
The polyester fabric dog bandana has an adjustable plastic snap clip and is completely waterproof for those water loving dogs.
Are you looking for machine washable and high quality dog bandanas? Use dog bandanas made by SPATZ without worrying about the dog bandanas being damaged by the washing machine. You can free your hands from now on and stop worrying about your dog's bandana being soiled by a naughty dog!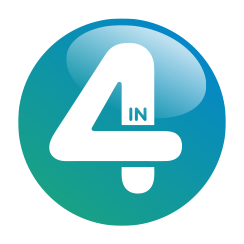 4inbandana is one of the leading brands engaged in dog bandanas, always committed to the innovation and development of dog bandana. Their mission is to print a beautiful world with heart, so that more dogs can enjoy high quality service and a better experience.
The minimum order quantity is 5, if you need more than 1000 dog bandanas, you can contact 4inbandana to get more competitive price, and they will reply you within 12 hours.
Want your dog to be happy wearing a dog bandana? 4inbandana's dog bandana is made of 100% cotton fabric to protect your dogs from sunburn. It is breathable and hypoallergenic to keep your dogs quiet and ensure they have a pleasant experience.