Bandana is entangled in a rich history, culture, and tradition. Bandana has paved its way from being a simple piece of cloth to a fashion staple of today. Admittedly, bandanas roots sprung a beautiful history that this colorful piece from Asia grew popular across the western countries. Bandana styles have a common purpose and have surged up to symbolizing freedom, confidence, and categorically being cool.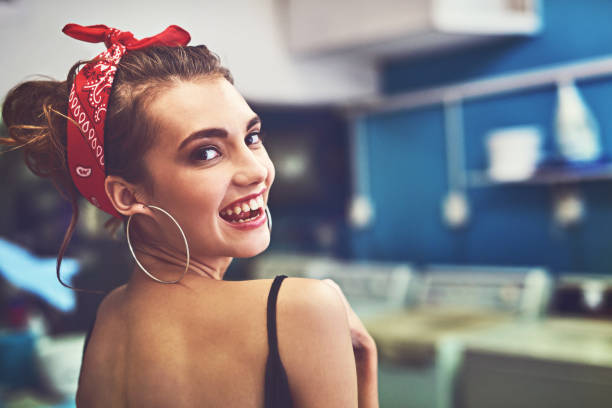 Though it never really went off the wardrobe, bandanas recently came back with a big hit in 2020. Different types of bandanas became loud and trendy back again, instantly. And this motion made us think about how it came to be what it is right now. 
Let us find the reason why. Read on below:
One good reason why bandanas especially bandana for girls is still a staple today is that it has varied history shared across continents and time, of course. Bandana originated in South Asia and the Middle East before it hit the West. It came from the Indian term Bandhu which means "to tie." While its paisley prints were said to originate from Persia, this colorful piece of cloth has a lot of meanings and associations attached to it. 
Bandana has adorned different walks of life and groups of people. From cowboys, farmers to miners, and even gang members. It was even associated with the general rebel culture and has signified differing gender inclinations and preferences. The use of its different colors also represented other affiliations that helped them identify as original and exclusive. 
Bandanas became more popular when well-known artists from the '90s started to appear adorned with bandanas. The '90s then became the hey-day of the bandanas that famous names such as Tupac, Christina Aguilera, and Axl Rose sports bandana as one of their statements look or accessory. And in the early 2000s, iconic bandana looks were sported by the most popular stars, namely Ashley Olsen, Britney Spears, Beyonce, and Mary Kate. 
Bandanas have this incredible versatility in them that they appear almost everywhere. You can see it showcased in a high-end fashion show or dance and band concerts. You can sport bandana at practically any point from formal occasions or on your ordinary days. It is essentially multi-use and wearable, depending on its design and fabric. Cute ways to wear bandanas are also all over the internet.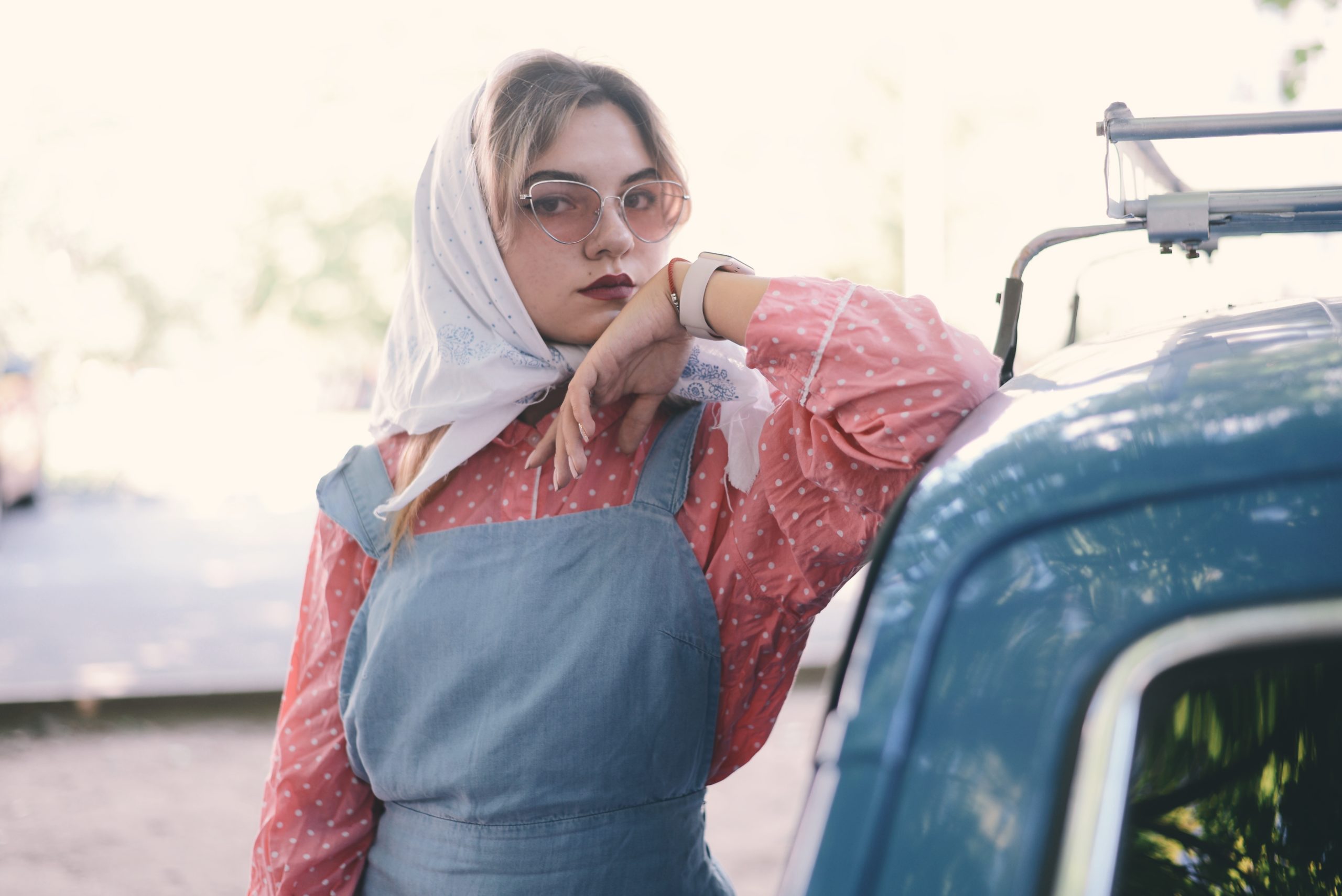 From the classic design of paisley bandana prints in cotton fabric to modernized and differing choices have pursued bandanas' versatility and popularity. This branching out of bandana designs from its traditional look has opened a wider door for millennials and the Gen Z markets. The classic fabric bandana is still marketable nowadays, but the satin and silk modernized fabric designs also make its name to the next level. 
Another thing about bandanas is that you only have a little creativity in you, and you can have that fantastic outfit and cute bandana hairstyles. Styling with a bandana is endless, and the limit is only your ideas and creative juices. But no one worries about that because people share how they do their bandana styling through their social media outfit-of-the-day posts from time to time. And anyone can surely get fresh ideas, tips, and tricks in styling bandanas. With this, a bandana is considered by many as a wardrobe essential that spices up their outfits instantly. 
And speaking of creativity and sharing ideas, here we got you some trendy and hip different ways to style bandana for your next outfit of the day post. Check this out:
This bandana style is somewhat like that of the classic bandana headband style. But it gives an extra kick to the look. It goes by having the tied knot in front instead. You can alter to style the tied knot that fits your taste. You can wear this bandana on head to school, a carnival getaway with friends, or a casual dinner.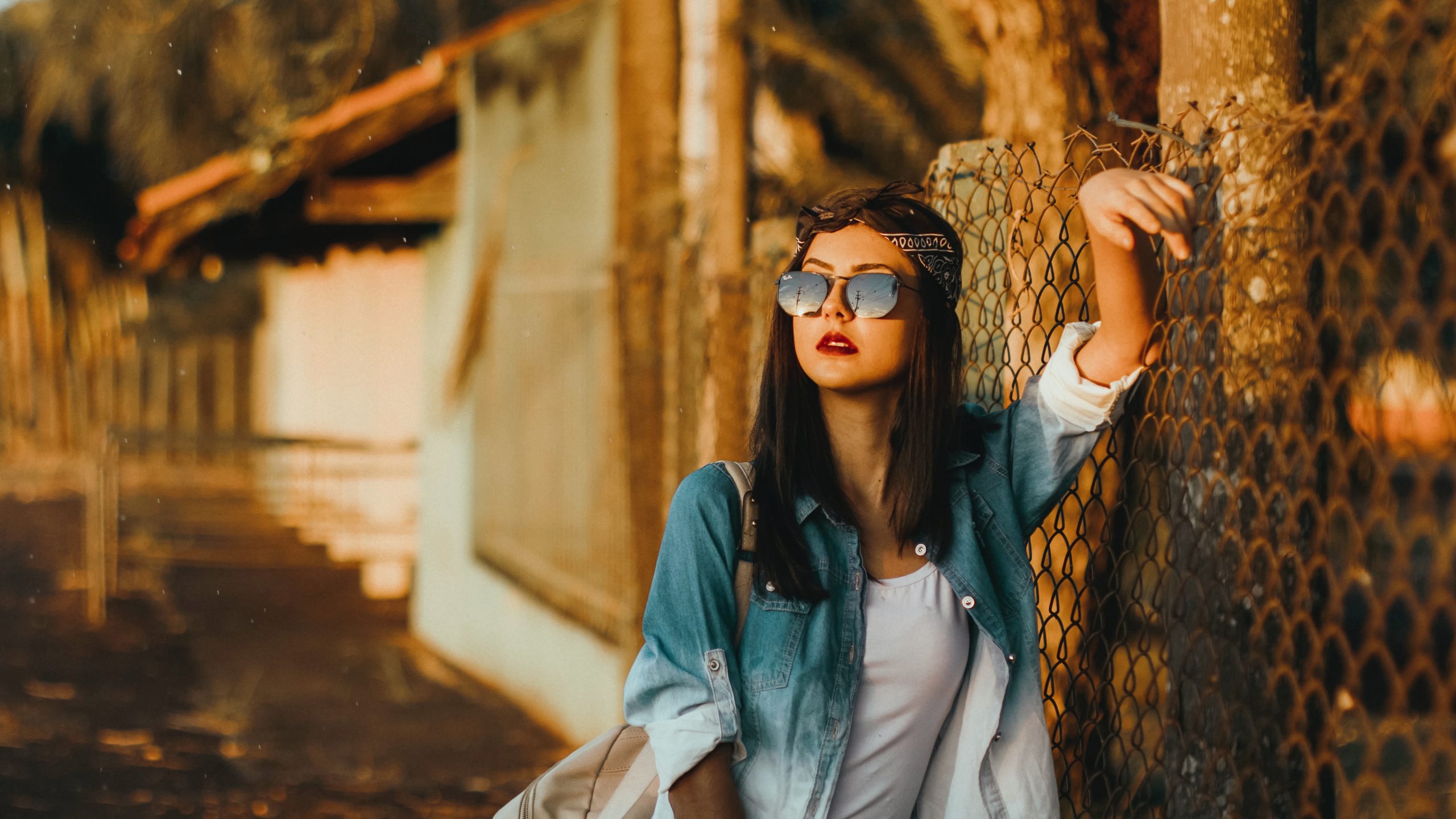 This bandana style looks perfect for a lazy Sunday or a simple late afternoon barbecue party with friends and family. Though this may give off a Cinderella vibe, it may lead you to catch the attention of your prince charming. Fold in a bandana into a triangle shape. Fold an inch from the long end of the bandana and tie the ends. And get ready to rock on your modern Cinderella. 
Give that favorite classic ponytail up-do a slight upgrade by tying a bandana on it. It refreshes this classic bandana style and gives an upbeat feel to your overall look. You can rock this in class, on a date night, or on a quick trip to a diner. 
This bandana is a way to beat that morning hair styling rush. We all know that styling your hair in the morning is worrisome. And this bandana style puts everything smooth and quick. Tie your hair into a messy bun. Grab any bandana design of your choice fold it until it is in a line. Tie the bandana around your hair bun, and there you have it! Effortless but chic enough to go for a day.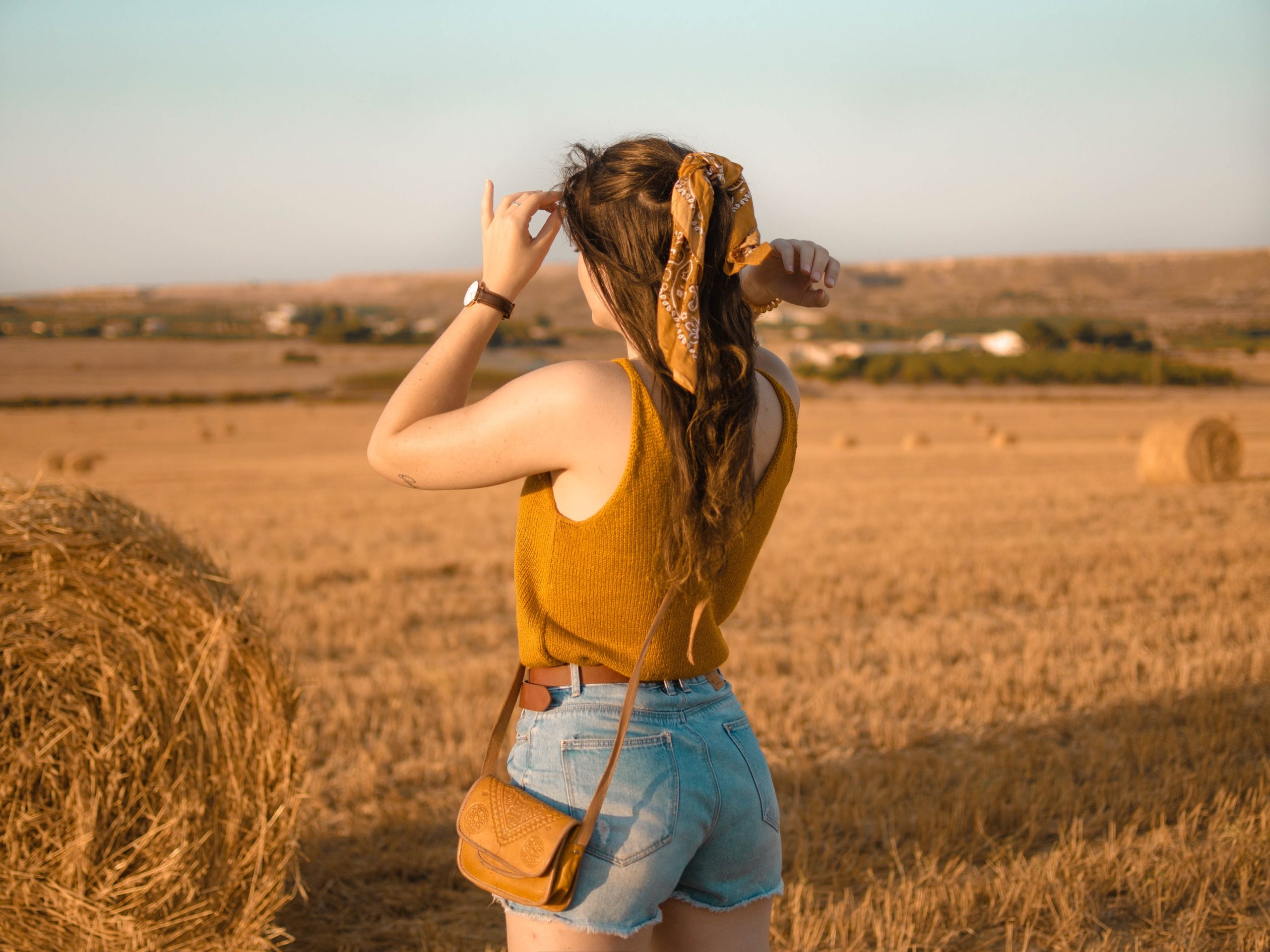 5. Choker Inspired Bandana Tie
Add a little flair to your outfit by making it eye-catching, such as a choker-inspired styling with a bandana. Fold a bandana into a line and tie it around your neck. Tighten it a little to resemble a choker and place the ends on your back. Or you can leave the tied ends in front and keep it extra loose for a Parisian vibe. 
6. Cowgirl/cowboy BandanaLook
Another classic way to style up a bandana is the cowgirl look. In achieving this all-time favorite look, fold your favorite bandana into a triangle and finish it by tying the ends at the back of your neck. You can wear this look during costume parties or show that cowboy or cowgirl side of yours.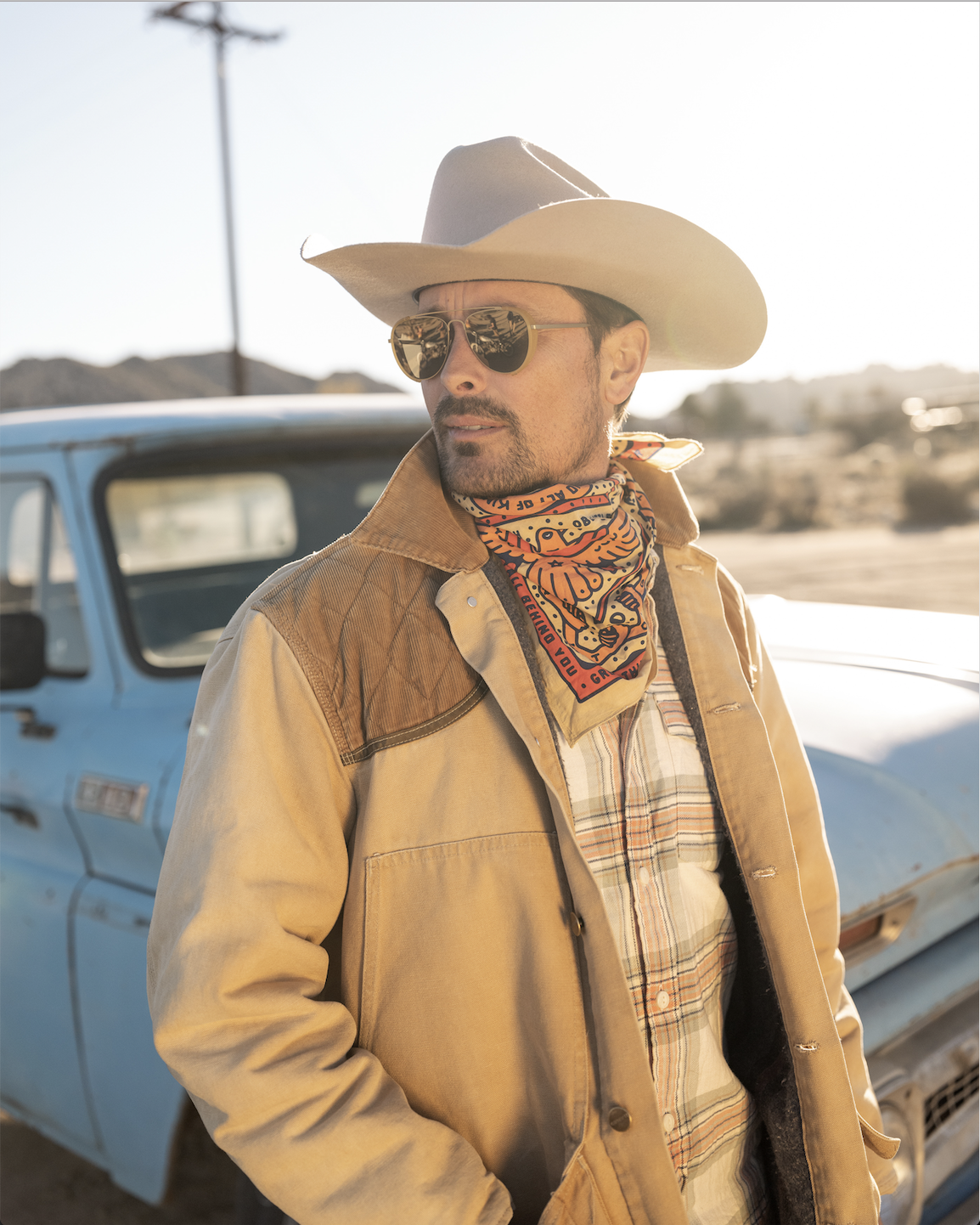 A stylish way to spice up your outfit of the day is to wear a tie dye bandana into a tube top. Fold the bandana square once into a triangle shape. Position it in front of your chest around your back with the longest side at the top. Make sure to tie the ends solid and sturdy behind your back. 
Spruce up your bag by tying a unique bandana around its handle. Depending on your mood, you can switch from one style to another or transfer it to another bag. This trick is a creative and quick trick to avoid boring bags. 
Fashion is what it is all about, they say. So why not use a bandana as a belt instead? This way is another creative hack to spice up your wardrobe effortlessly. 
Bandanas have indeed evaded the fashion scene, and they will stay slaying in the coming years ahead. What's the reason behind this lasting success? 
     1. It adds a twist to a casual t-shirt and jeans outfit. Put on any bandana designwith your everyday white shirt and jeans pair, and it will instantly give it a unique look. 
     2. It gives a quick fix on any ensemble. You may not be confident enough with your chosen outfit of the day and may feel a little off because of a lack of styling. But this will be fixed in no time by a colorful and stylish bandana. 
    3. Silk-made bandana styles add a touch of elegance to any style. An ordinary and plain outfit can have a touch of elegant vibe by simply adding silk      or satin-made bandana to it. Believe it or not, it adds instant magic. 
    4. There are many ways on how to style bandanas. You surely got overwhelmed with all the ideas from the above options on style a bandana.  
    5. You can style bandanas quickly and easy to spice up your outfit. Styling bandanas are quick and easy. It requires only some folding and creativity. 
For bandana needs, you can drop by at 4inbandana.com. 4inbandana is an online store that specializes in manufacturing bandanas worldwide. They have varied designs and styles available in store. They also offer customized bandanas. Visit them now!