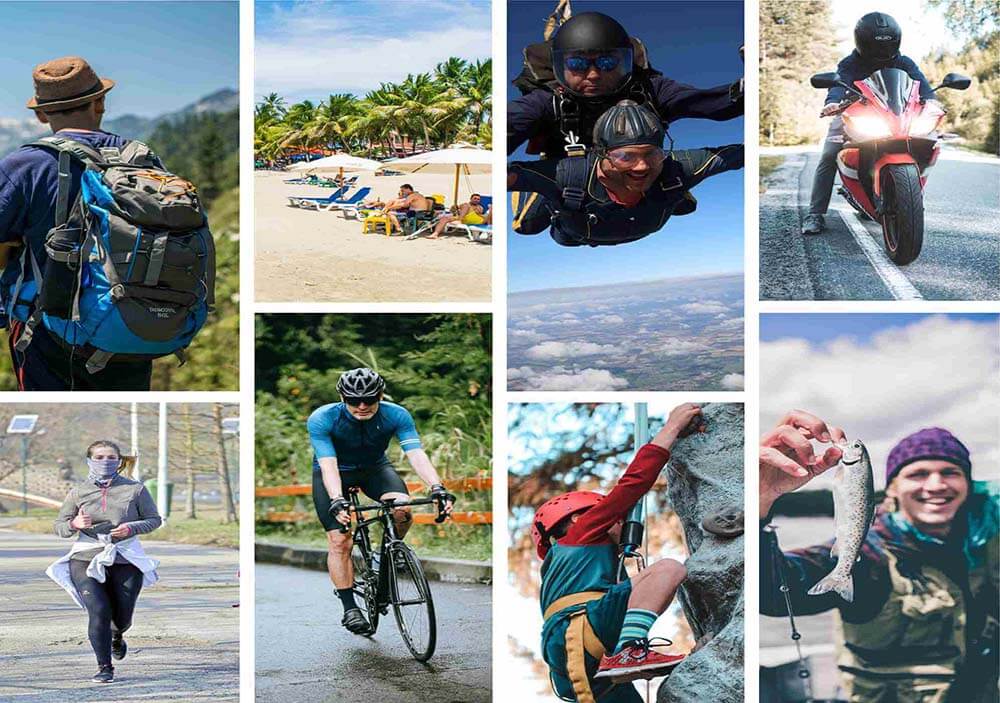 The hot summer is coming, when we have to go out, we need some equipment to protect ourselves. Like sunglasses, hats, sleeves, neck gaiters, etc. If you are looking for the best neck gaiter for hot weather, I hope my article could help you!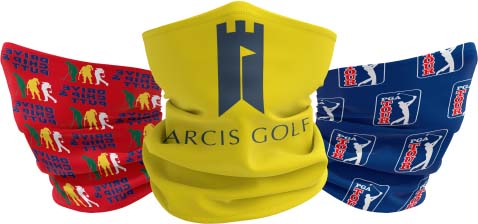 Simply put, a neck gaiter is a tubular fabric, so it is also called Tubular Bandana. It is mainly used to cover the neck, face, and head of a person to achieve wind, dust, and sweat absorption. Therefore, more and more outdoor activities need it, such as running, skydiving, boating, cycling, and so on. Some outdoor workers also need to wear it at work, such as construction, decoration, farms, etc.
Of course, more and more abundant fabrics make neck gaiter more widely used. For example, some warm Polar Fleece / Dralon fabrics make it more outstanding in warmth and become one of the main equipment of skiers.
However, it is important to note that neck gaiter cannot be a substitute for protective masks. In 2020, many people use neck gaiter as a substitute for masks. This is what they had to do in the environment where there was an extreme lack of protective masks at that time. But now, whether it is an offline supermarket or an online store, protective masks are sufficient. Therefore, please do not use a neck gaiter as a protective face mask!
What is the best neck gaiter for hot weather?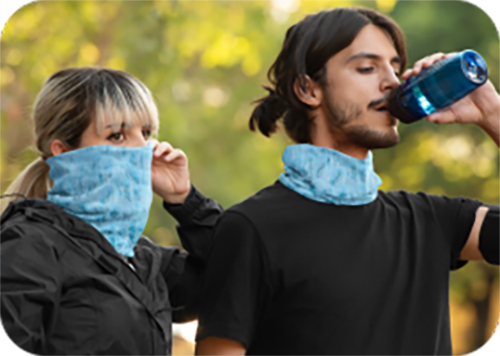 So, is there a neck tube that is the best neck gaiter for hot weather? I can tell you for sure, yes. In the market, we usually call it Cooling Neck Gaiter or Coolnet Neck Gaiter. Therefore, if you are looking for the best neck gaiter for summer, the Cooling Neck Gaiter must be what you want.
Why the cooling neck gaiter is the best neck gaiter for hot weather?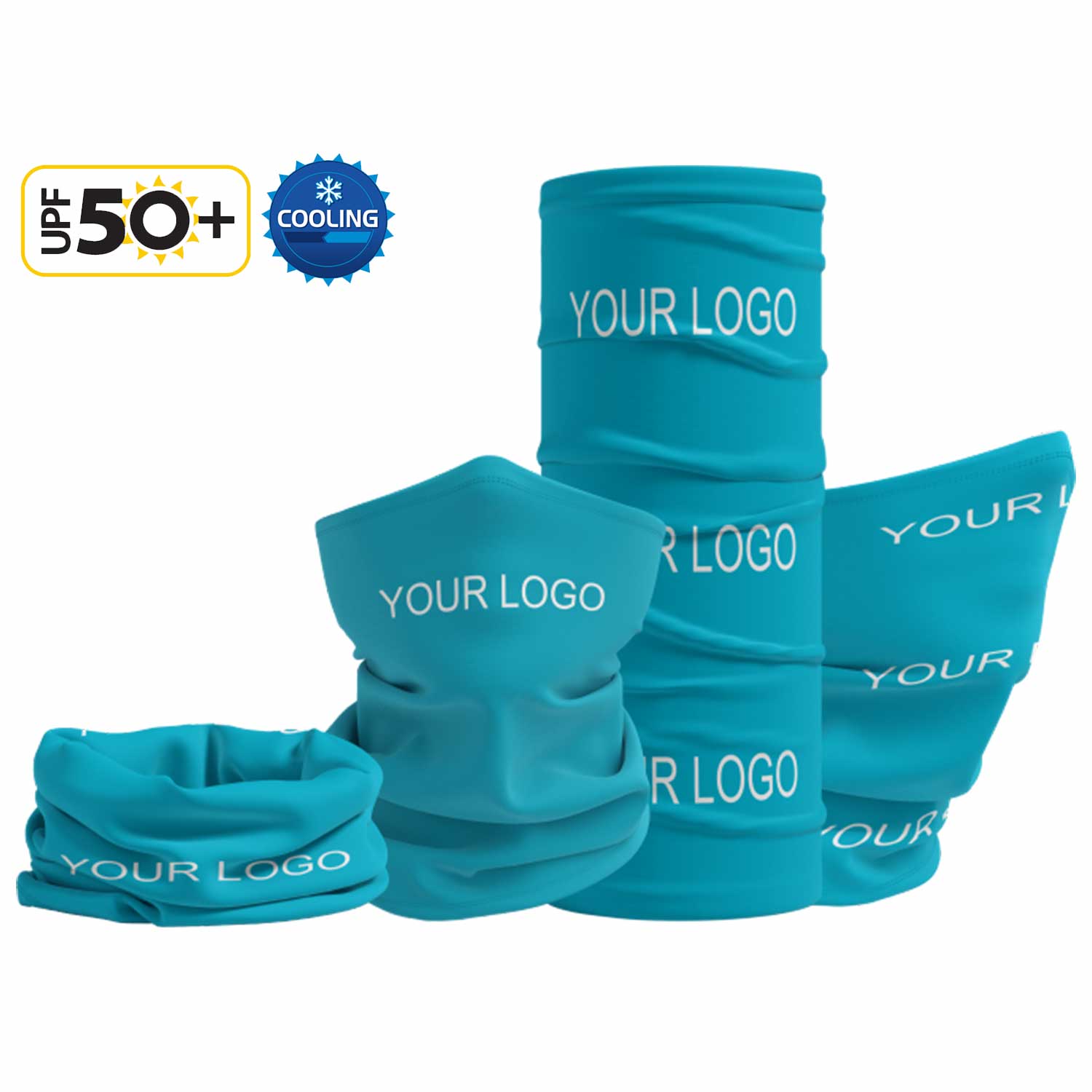 You may ask, why the cooling neck gaiter is the best neck gaiter for the hot weather? What's the secret inside? In my opinion, three main reasons make the Cooling neck gaiter the best neck gaiter for summer:
1.It is made of a composite fabric with a cool feeling, which allows it to bring a cool feeling to the skin when it touches the skin, instead of a sultry feeling.
2.This neck gaiter fabric has a sun protection effect. Depending on its features, the sun protection effect varies from UPF30+ to UPF50+, which greatly protects our skin from the strong sunshine.
3.The characteristics of sweat absorption and quick-drying are guaranteed. This will help us to exercise and work outdoors in summer.
Therefore, the Cooling neck gaiter becomes the best neck gaiter for hot weather.
How to wear a neck gaiter for sun protection?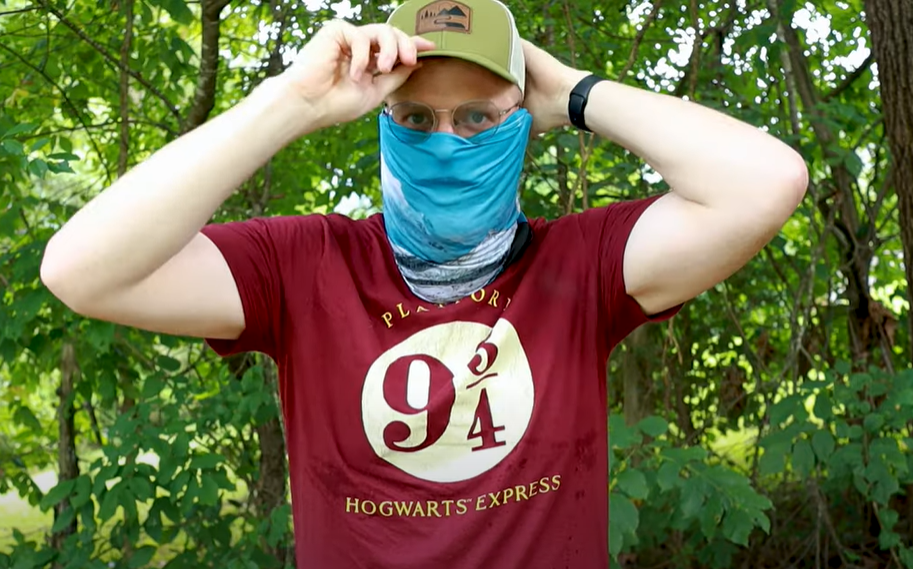 1.Face Mask
Start with the Neck Gaiter, pull it up over your ears, nose, or just below your eyes. This is an ideal selection to protect against dirt, pollen, dust, rain, or cold.
2.Hood
Keep the front under your chin, and pull up to cover your head. This covers most of your head and is excellent for warm-keeping and windproof.
3.The Balaclava
Start with the Hood. Remove it under the chin, turn it around and pull it up over your mouth to cover your nose. It is the best way of wearing a neck warmer in inter time.
4.Totally Tubular
Unfold the neck gaiter, put one end on your head, and then put the other side on the back of your head. Some people call it a tubular bandana, and here it is.
5.The Sun Shield
Put the neck gaiter around your neck and pull the back up and over the back of your head.
These five ways can provide you with sun protection effect to the maximum extent by protecting your face and neck. Of course, if you match it with a hat, that would be better!
Where can I buy the cooling neck gaiter?
Regarding this issue, I collected detailed information on the Internet and analyzed it as follows: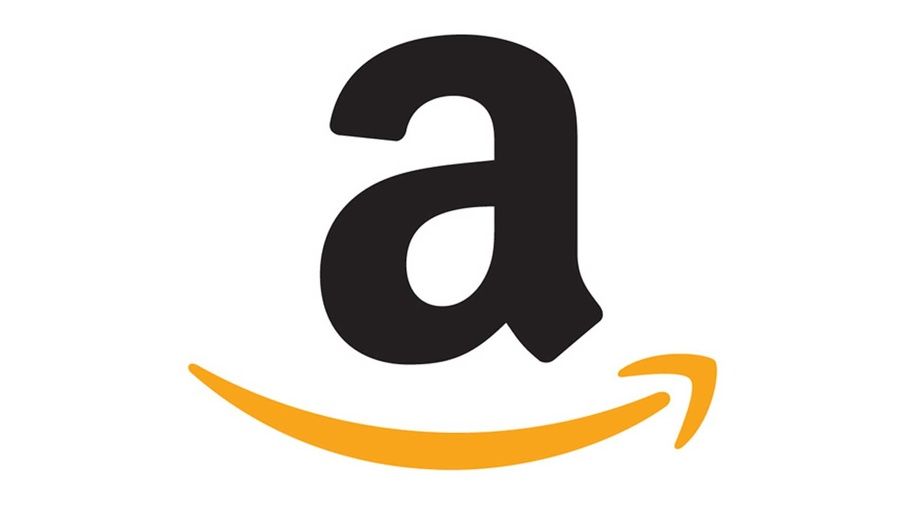 (1).Amazon
There is no doubt that Amazon is one of the best ways for a individual to buy a cooling neck gaiter. A variety of categories make all products can be found on there. Usually, we only need to search for cooling neck gaiter on Amazon and find the Best Seller to find the product we want.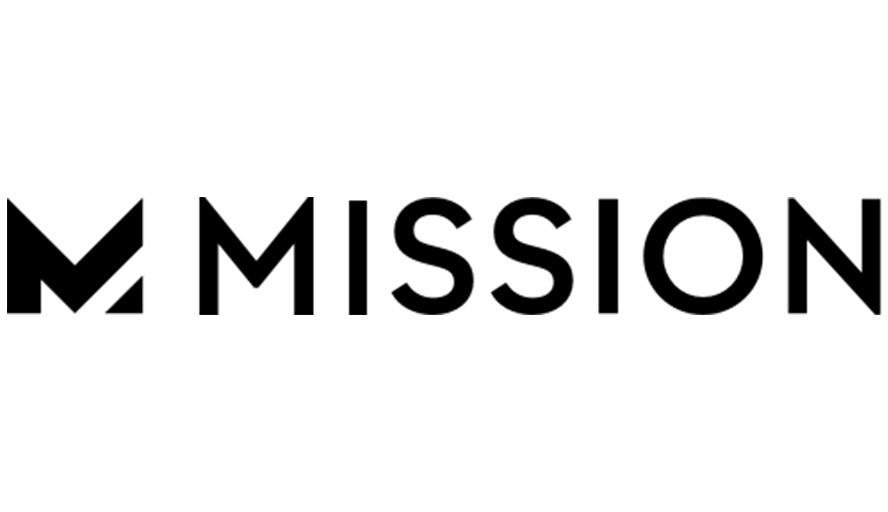 (2).Mission
The Mission is one of the main providers of cooling neck gaiter, which focuses on all kinds of cool summer products. The simple colors and the Logo of the Mission make Mission Cooling Neck Gaiter the best in Summer Neck Gaiter.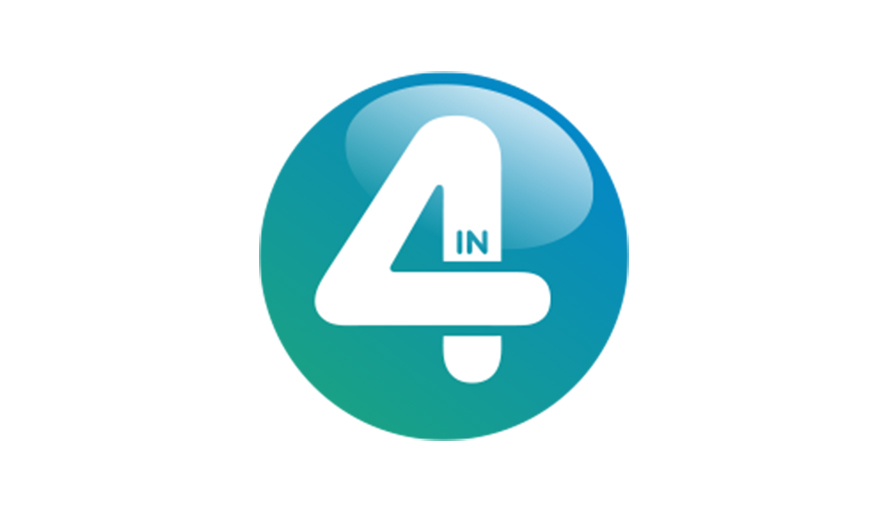 (3).4inBandana
4inBandana is a rare manufacturer in the market that provides custom cooling neck gaiters. Unlike Amazon and Mission, who pay more attention to end customers, 4inBandana cares more about their group users, such as marathon events, boating competitions, building construction, etc. The customized design enables all brands to be perfectly displayed on the cooling neck gaiter, helping the organizer to achieve the purpose of brand promotion also makes all activities commemorative.
This article has told you what is the best neck gaiter for hot weather and where to buy it. You can go to Amazon, Mission, or 4inBandana for online purchases according to your actual needs. The hot summer is coming, take action now and get ready for summer activities. If you have any questions or want some suggestions, you can contact me, I will reply to you as soon as I see your message!