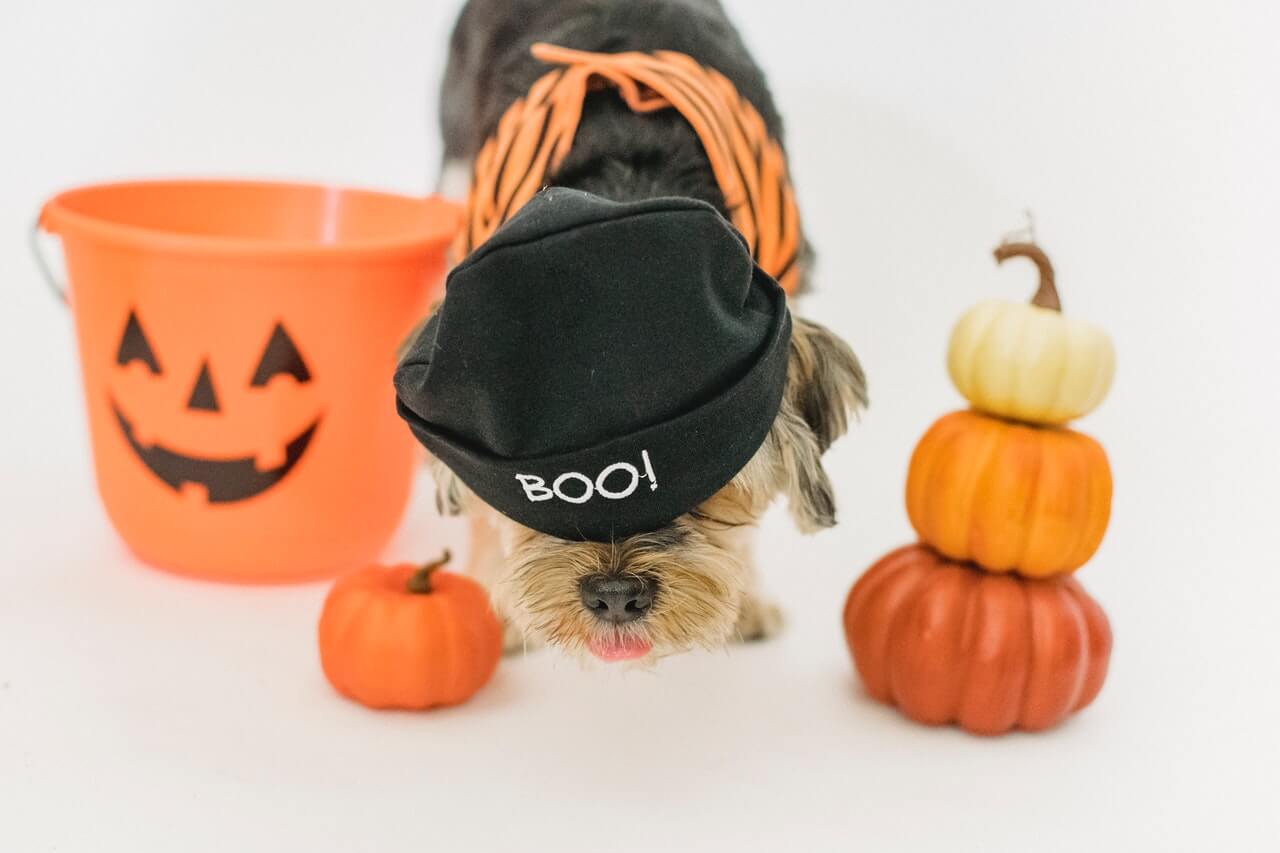 Dog bandanas are usually triangular-shaped fabric suited as a stylish accent on a dog's neck. Generally, dog bandanas make dogs look extra charming and fashionable. And bet most pet owners already got not only two but more dog bandanas for their fur babies. This is a given fact, however, there is more to dog bandanas than making pups look trendy and cute, most especially the service dog bandana.
A service dog is a well-trained dog. It performs specific tasks that provide the need of its owner or handler. There are ranges of disabilities that these dogs can assist through. They can help out or accompany not just persons with physical disabilities but those that have post-traumatic disorders or even those with obsessive-compulsive disorder.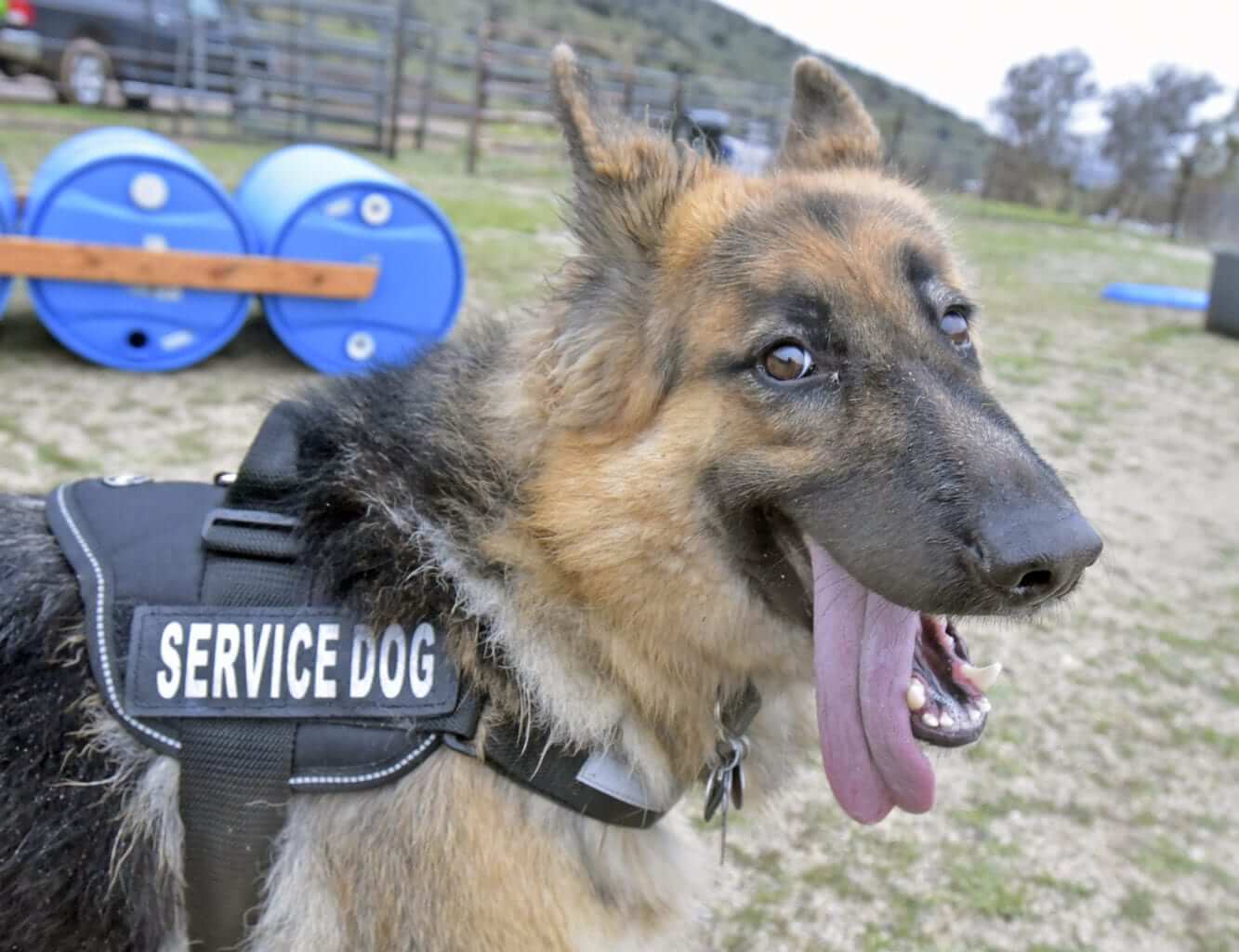 What are the types of Service Dogs?
1.Guide Service Dogs
Guide dogs are the most popular assistant dogs. They assist people who are blind or with blurry vision. These service dogs help the vision-impaired person to move in public spaces safely and smoothly. Guide dogs usually have a harness around them with a specialized leash to let them know they are on duty. These guide dogs wear DO NOT PET dog bandanas to tell strangers they are not to pet and keep them focused on their task. 
Labradors and Retrievers are most likely to be qualified as assistant dogs since they are smart and trainable. Guide dogs know when to obey or disobey commands. Depending on their judgment for the safety and best interest of their handlers. 
2.Hearing Service Dogs
Lately, Poodles are considered a good hearing service dog alongside Miniature Spaniels, after Labradors and Retrievers. Since these kinds of breeds are proven lovable and highly intelligent, they are on the top lists of hearing service dog choices. 
Hearing service dogs assist people who have audible range impairment. They let their handlers know when they hear fire alarms, doorbell ringing or when a baby is crying. They put their paw on their handlers when there is danger. They then guide them towards or away from the noise depending on the need. 
3.Mobility Assistance Dogs
These dogs serve persons with a disability like those who are wheelchair dependent. They help them pull their wheelchairs, encouraging confidence in their everyday. They also assist them in opening and closing doors and switching lights on or off. These types of assistant dogs do also fetch objects for their handlers. 
Mobility assistance dogs are usually the larger breeds since they needed to be solid and huge to assist their handlers in terms of strength and weight support.
4.Therapy Dogs
In contrast to the first three types of service dogs, therapy dogs should be compassionate. They are trained to accommodate petting and be familiar with varied people. These dogs need to have a well-controlled temperament since they are typically sent to new and different environments to serve as comforter and companion. They are delegated to hospitals, nursing homes, mental health facilities, and even schools. Therapy dogs can handle unfamiliar and busy environments with loud sounds and hasty movements. 
5.Autism Service Dog
These dogs are highly trained to assist persons with autism. They undergo strict training to help their handlers independently work on their daily tasks. The assistance they offer includes emotional support and being a friend to people with autism. Autism service dogs can also be their stress reliever and companion. Together they can build the confidence of their handler in socializing and doing their day-to-day responsibilities. Autism service dogs protect their handlers and alert parents whenever they wander far or if they are in danger. 
Service Dogs and Service Dog Bandana
Why do service dogs wear personalized service dog bandanas? Styles and designs vary as well as the purpose of the dog wearing a bandana. To know more about this, here are the top reasons why dog wear bandana.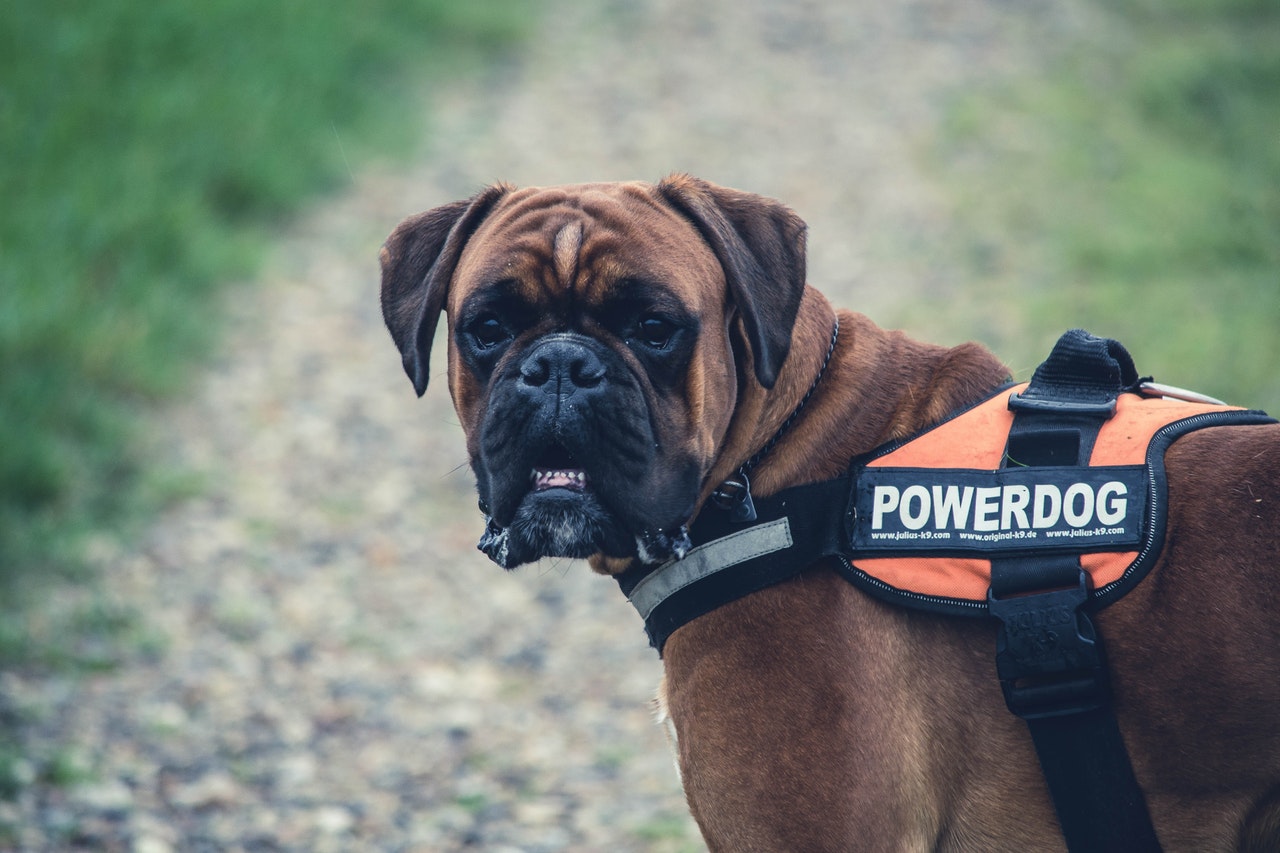 ·For Fashion Purposes
Bandana is indeed fashionable on any dog. Fur parents and their dogs can now wear matching outfits because the market started to produce customized dog bandanas. You can choose from different colors and styles depending on your type.   
·To Indicate Your Dogs Personality or Job
Customized dog bandana indicates print details on what type of dog you have. It can also show your dog's personality or condition such as a blind dog bandana and a deaf dog bandana. A rescue dog bandana or a therapy dog bandana can tell strangers your dog's job. A custom dog bandana clearly notifies other people how to treat your dog. 
·It can be an Anti-lost Accessory 
Personalized dog bandanas enable you to print your name or your pup's name and contact details to prevent loss. It is a great idea to put these details on your dog's bandanas so they could be readily visible to anyone. 
·It can be an Anti-dirt Aid
When your dog's eating and playing habits are uncontrollable or messy, a bandana comes in handy. It can prevent dirt or dust brushed directly on your doggy's fur. It can be used to wipe off stains at any part of the body. 
Tips in Choosing Service Dog Bandana
It may look uncomplicated and just fun but choosing your service dog bandana is a thoughtful task. 
· Confirm that the dog service bandana you are to buy is of high quality and safe for your dog. A breathable and hypoallergenic fabric should be on your checklist. Plus, it should be effortless to clean, soft, and easy to wear. 
· Labels or prints should be visible. Thus, helping other people know how to treat your dog. 
· Additionally, you need to know how to order the exact size of a dog bandana. It could be quite a task, therefore vital when you want your dog to be comfortable wearing it at all times. Measure your dog's neck size or estimate its weight and refer to the store's size charts. Make sure your dog can breathe and move properly with the bandana on its neck. 
Ultimately, service dog bandana is an imperative accessory for service dogs. It does not only make them look trendy and cool; it likewise keeps them in character too.  
At 4inbandana, they offer a wide range of service dog bandanas and regular dog bandana designs. They value high-quality produce that keeps dogs wearing comfortable and confident. 4inbandana is a factory-based company that specializes in customized dog bandana knowing the importance of the market's need for reliable and fast store transactions.