Get 10% OFF For Your Order Today! Use Coupon Code
SAVE10
Custom Security Neck Gaiter
Price chart
| Qty | 5 | 10 | 25 | 50 | 75 | 100 | 250 | 500 | 1000 |
| --- | --- | --- | --- | --- | --- | --- | --- | --- | --- |
*If the quantity you need more than 1000 pieces, please
contact us
to get a lower wholesale price.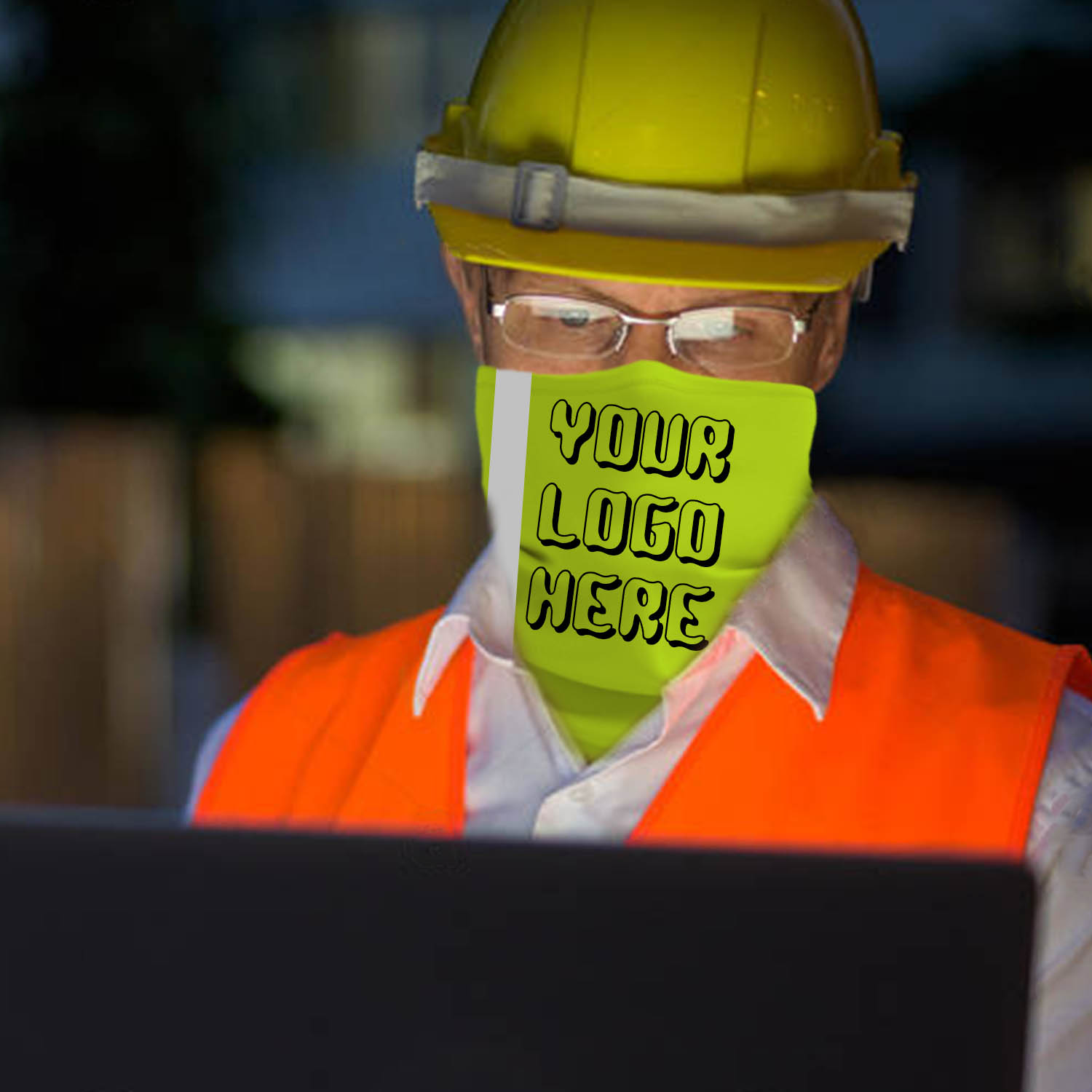 Shipped Orders
Shipping
Ship to
Tracking
DESCRIPTIONS
The Security Neck Gaiter will protect your construction team from strong wind and sunburn in hot weather or stuffy areas. This breathable, easy-to-clean accessory is easy to clean and helps keep hard workers safe with a reflective strip to ensure they're seen. And anyone wearing this will be easily identified as a company employee, which is helpful for branding or Identification.
4inbandana provides you with high-quality customized products and services as always.
FEATURES
Recognizable
Healthy Benefits
StretchyFabric
Multifunctional
Individual Packaging
Custom Designwill be sent to you within 12h via email.
1. Quantity Options
Enter Quantity:
* The MOQ is 5, please enter a number greater than or equal to 5.
What color would you like?

Upload logo file

Upload completed

Files accepted: JPEG, GIF, PNG, EPS, PDF, PSD, AI, BMP, TIF, TIFF
The final customized design will be sent to your mailbox within 12 hours.
Enter your comments
2. Select delivery date
Review Order Details
Add to cart
We guarantee that your goods will be delivered within:
--